In today's era where the internet and technology keep on thriving, many businesses are boosting their online presence. This is to keep them updated and make their services and products more accessible to their clients. With the convenience that internet marketing brings to small- to middle-size companies, business owners rely on digital marketing trends to penetrate the web and increase sales.
Not to mention, online marketing is growing so fast. Thus, it's best for you to always keep up with the latest search engine optimization (SEO), social media, and content marketing trends to stay competitive. If you want to experience the perks of digital marketing trends, you're on the right page. Our expert digital marketers have prepared a list of this year's trends in promoting your brand online.
List of Digital Marketing Efforts to Boost Your Brand
Since the pandemic, there have been great innovations and improvements in the online marketing industry. We've seen marketers embrace new skills and create unique digital marketing techniques to outdo rivals. Trends change rapidly, and with this pace internet marketers and business owners need to adapt head-on.
With more technological advancements leading across trades, particularly in the digital marketing industry, you must stay up to date on the digital marketing trends of 2023. Here's a list of digital marketing efforts to effectively promote your brand.
Search Engine Optimization (SEO) Marketing
As mentioned earlier, SEO helps your business rise above your competitors, given that your website gets more traffic. With SEO, you can increase your sales because your site is more accessible and searchable by your target market.
Here's a list of ways to benefit from search engine optimization.
1. Voice Search
Today, we enjoy an improved way of searching for content because we can use 'digital assistant' voice search platforms such as Cortana, Google Now, and Siri. With this, it's only right if you optimize your keywords for voice search and get a high ranking in search results. Many marketing experts believe voice search will become the future of online queries as humans continue to find easier and quicker ways of doing online searches.
2. Schema Markup
Using a schema markup entails placing code or markup on your website to display an informative snippet of your content for online users. It's the use of semantic words to improve online search.
How does it work? Suppose your business website has a markup on events pages. The search engine results page (SERP) displays the basic and relevant details. These include the business name, a brief description, and a schedule of activities. A schema doesn't just make your content appealing; it also helps search engines grasp the entire site.
3. Local SEO
While SEO allows you to reach a wider audience, it also gives you the opportunity to connect with the customers in your area. This can be done with local SEO, which increases organic results as it's targeted to your market. Optimize your website through Google Maps, review sites, or local directory listings.
Marketing Tip: Make sure you've updated your business details to match the information that shows up in the search results.
4. Google My Business (GMB)
Another SEO marketing trend is utilizing GMB. This is a sure way to effectively manage your local SEO because it allows you to share vital details such as business hours, directions, and contact numbers. What's even great about this listing is its synchronization with both Google Maps and Google Search. In addition, GMB offers a handful of other useful features for interaction and rating tracking purposes.
5. Mobile Optimization
Your effort to strengthen your campaign even with these SEO techniques won't reap great results if you don't optimize your website for mobile browsing. Hence, make it a point to design a responsive website or suffer the drawbacks of failing to do so.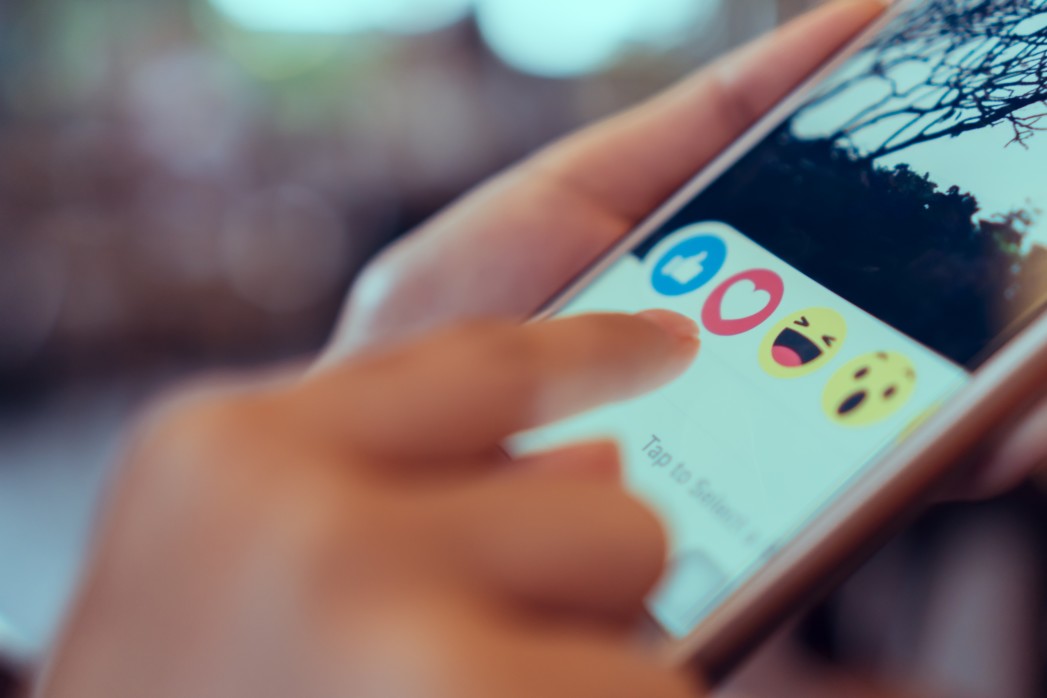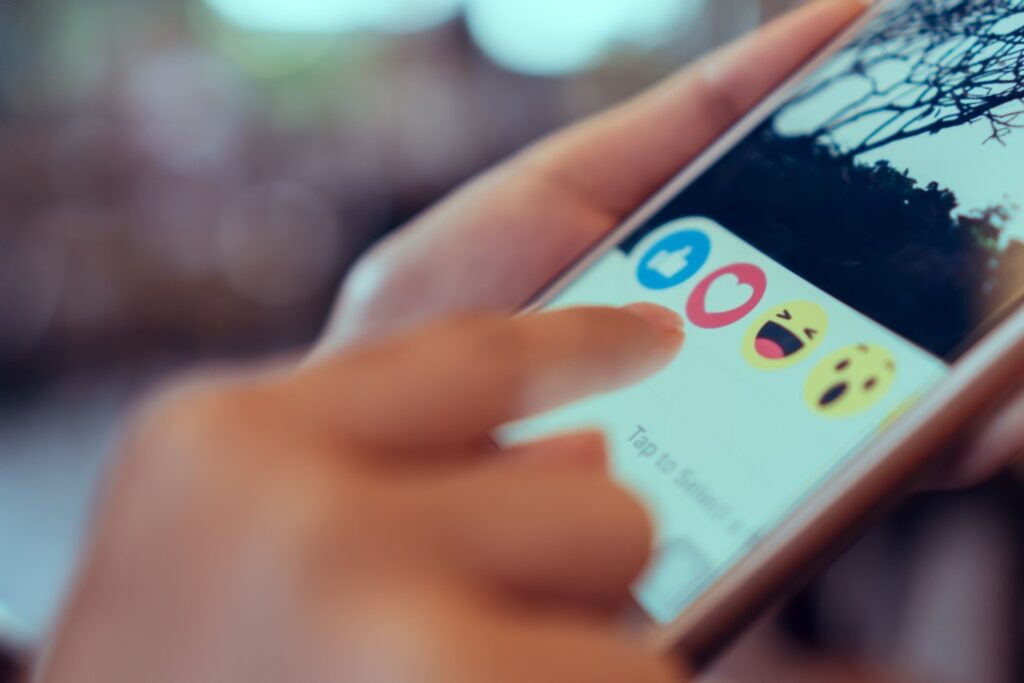 Social Media Marketing
Social media platforms are good avenues for promoting your brand. This is because it's not a secret that billions of people are using social media every day. In fact, as of January this year, there were 3.96 billion total social media users across all platforms. Check out these tips to have robust social media accounts.
1. Create a business profile for your account.
Switch your social media accounts into business profiles. Doing this allows you to create and publish ads, as well as access analytics tools.
2. Collaborate with specific influencers to broaden your reach.
When you're just starting to build a presence on social media, working with influencers in your industry can be a great help. As the name suggests, they have the power to influence the buying decisions of their followers. Once you've found the relevant ones, reach out to them and ask how you can get endorsements.
3. Create and use sponsored advertisements.
Another great way to attract and connect with social media users is through sponsored ads. It gives you options on how much you want to spend, what type of ad you want to feature, and how many and how often you want your ad to show. Moreover, you can repurpose your top posts and turn them into sponsored ads.
Marketing Tip: Make sure to curate hashtags strategically.
4. Monitor your performance using the right metrics.
Track your account's performance. These include follower growth, engagement, and URL click-through rates. You can also use social media tools and third-party sites to measure these metrics.
Bonus Tip
Leverage social media marketing by hiring expert specialists to boost your online presence.
Email Marketing
Another way of boosting your online presence is through email marketing efforts. Just like on social media, most internet users check their emails every day to keep them in the loop. According to a 2020 study, 87% of B2B marketers utilize email for organic content delivery.
You may take advantage of this to reach your target market across the globe. Here's a quick rundown of ways you can do to maximize email marketing:
It should be mobile-friendly
Make compelling subjects and points for discussions
Personalized email
Use clear and effective call to action (CTA)
Send newsletters for updates, promotions, and discounts
Encourage customers to subscribe and send testimonials
Track your emails
Update and segment email lists
PPC Marketing
Pay-per-click marketing is used to increase sales, generate leads, and promote brand awareness. This is done through online advertising, in which business owners pay whenever someone clicks on the ad. Despite others thinking it costs so much, PPC marketing is evidently effective in helping businesses grow.
It's a way of boosting your chance of getting more traffic and visitors when internet users type in your keyword. Check out the most common PPC types that go well with digital marketing trends.
Paid search marketing
Display advertising
Remarketing
Affiliate Marketing
This marketing effort involves partnering with other people who can execute their own marketing strategy to get the audience to visit your website and buy your products. Business owners will then give commissions to their affiliates. This allows your brand to get the spotlight it deserves with the help of marketers and influencers.
Content Marketing
To complete the list of common digital marketing efforts to boost your brand is content marketing. With this strategy, your posts have higher chances of getting read by your target audience. Not only that, it's a good way to connect with them by writing informative, engaging content that could interest them in buying your products or services.
5 Content Marketing Examples
Infographics
Webpages
Blog
Podcasts
Videos
Marketing Tip: Leverage content marketing by making sure that only expert writers create your content to ensure it's targeted, engaging, relevant, and click-worthy.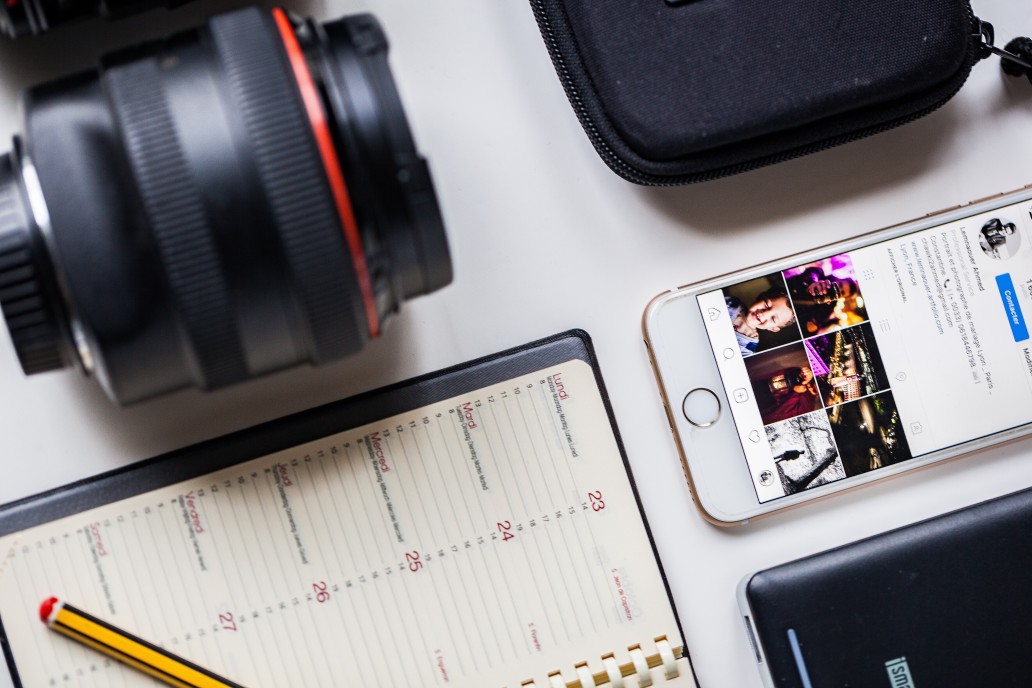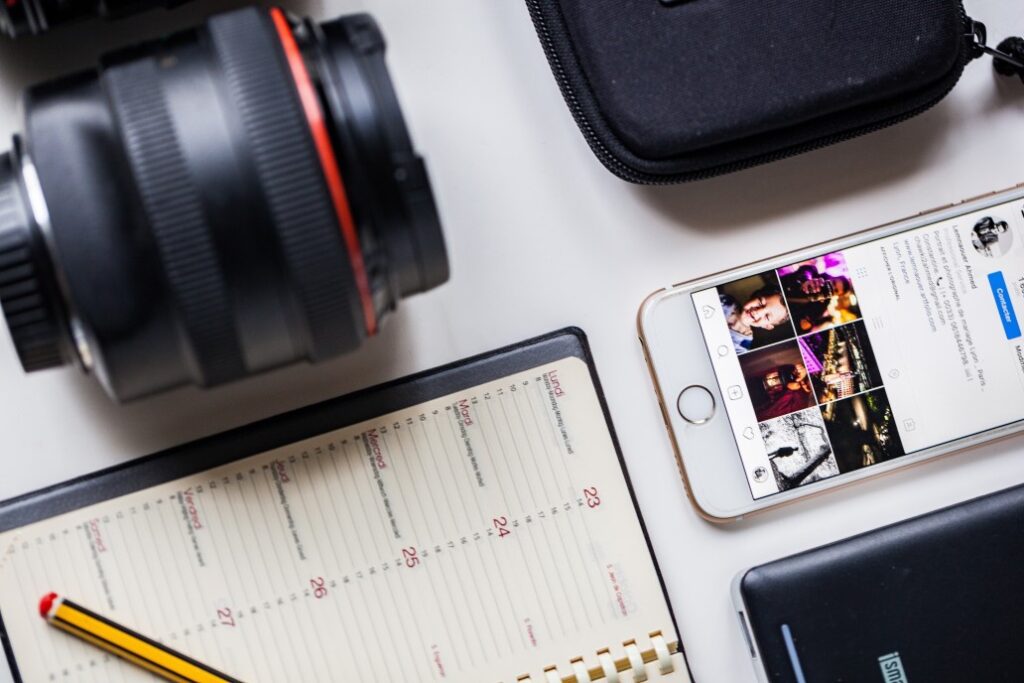 What are the 10 Digital Marketing Trends
Now that you know some digital efforts that you can make to propel your business to success, let's take it up a notch. We have listed 10 digital marketing trends to look out for this 2023. These trends can help you promote your brand and increase sales. Let's dive in.
1. Personalization
First on the list is ensuring that your content isn't one size fits all. You need to have targeted content for your diverse audience. Therefore, you need to craft specific advertising campaigns to connect with your target market.
2. Interactive Content
Customers prefer to interact with you on a personal level. This gives them the opportunity to get to know your brand better, which may lead to positive feedback and referrals. Some examples of interactive content are polls, quizzes, questionnaires, and incorporating augmented reality.
3. Audience Focused
If you want to generate more leads, you need to have a strategy that focuses on interacting with and getting the interest of your existing customers. You can also segment email subscribers in order to come up with contents that cater to their needs.
4. Content Segmentation
As previously stated, content segmentation based on your target audience opens the doors to better risk analysis and improved service. This involves classifying your customers based on demographics and shared interests. Once you have segmented your audience, you can start sending targeted updates, promotions, and news through e-newsletters.
5. Conversational Marketing
With the rise of chat support, bots, and social media, conversational marketing has been considered one of the digital marketing trends proven effective at keeping customers satisfied. Having personalized, interactive content where your target audience can connect with your business enables you to have a better business reputation and boost brand relatability.
6. Artificial Intelligence
With the continuous growth of technology, incorporating artificial intelligence (AI) is one of the wisest moves among the digital marketing trends. This is because AI can gather and analyze large amounts of data. Nonetheless, it can help you efficiently get relevant and accurate datasets based on your customer's behavior. This lets you know your audience better, helping you to improve your brand.
7. Creator Collaboration
Content creators, vloggers, and influencers are now in demand because collaborating with them has been proven to increase your brand's visibility, reputation, and sales. They also have followers and subscribers of their own, which allows you to ride on their fame. This gives you an opportunity to get promising convertible leads.
8. Short Videos
Posting short videos is one of the digital marketing trends that is said to be common and effective. This is because many prefer watching short videos than reading long-form blogs. Not only that, it's no secret that TikTok has taken digital marketing by storm. If you want to reach a wider network, especially young people, creating short videos is the way to go.
9. Privacy and Security
It's crucial to assure your customers that their data and information are secure. Thus, you should put privacy on top of the priority list. As a result, your customers will feel more at ease purchasing your product and conducting business with you online.
10. NFTs and Crypto in Social Media Ecommerce
NFTs and cryptocurrency are now a new trend, despite them having existed for years. Even though you don't invest in crypto, there's no denying that they are skyrocketing. Because of that, many business owners see this as an opportunity to expand their business and incorporate online currencies into their payment systems.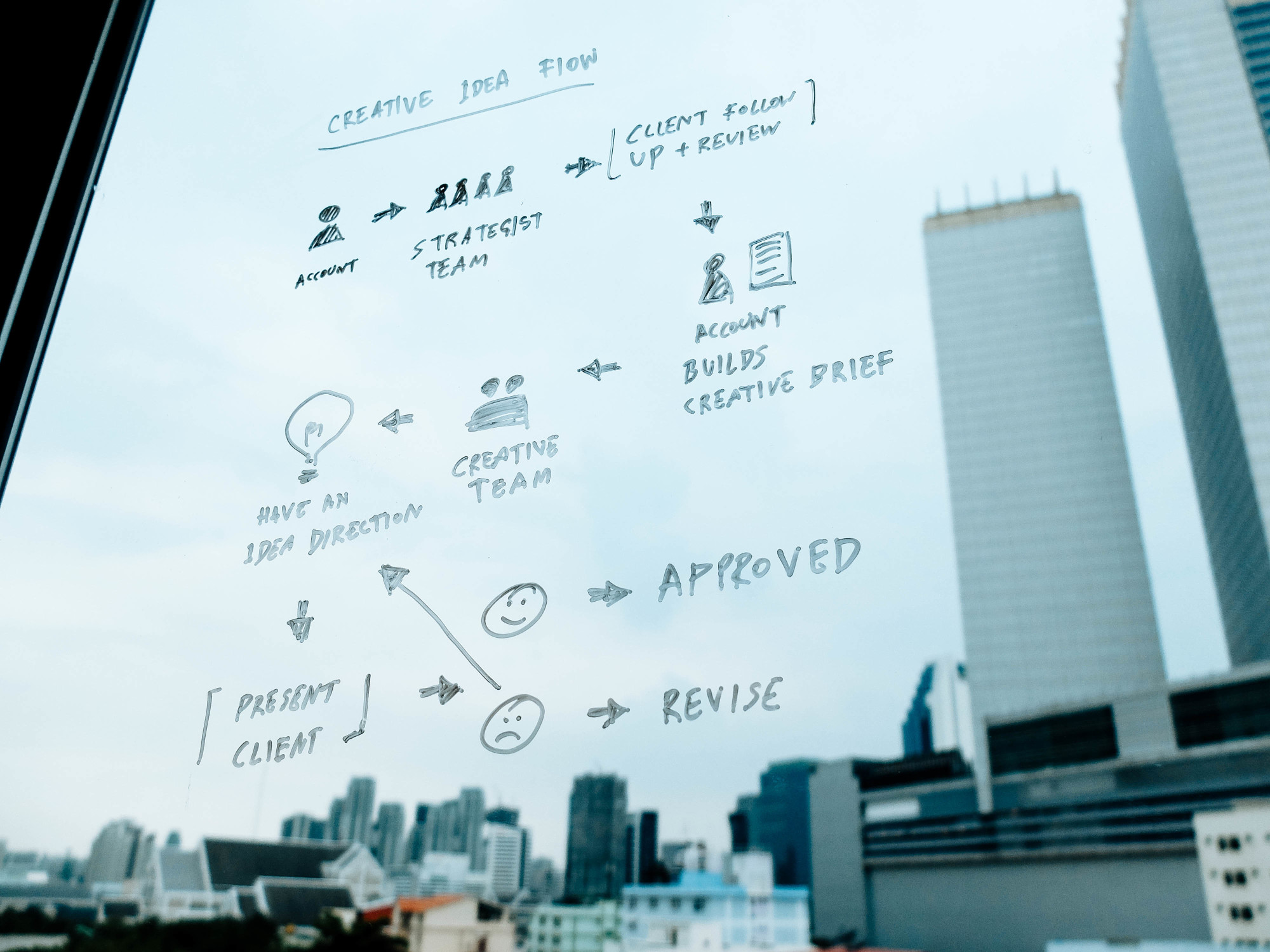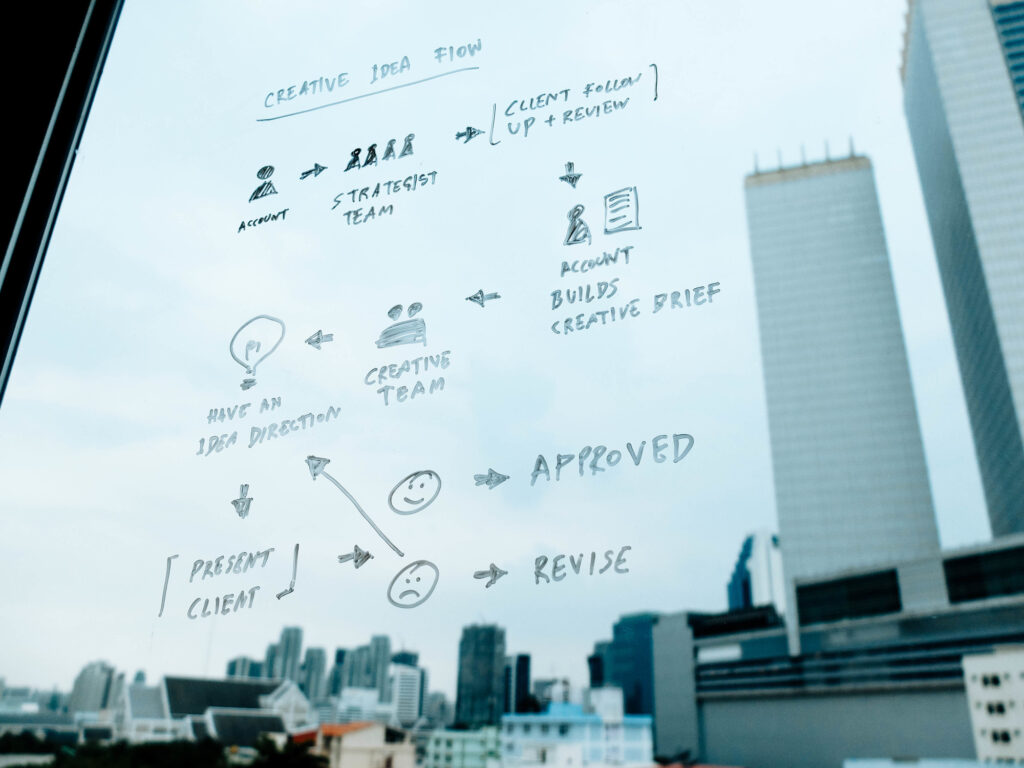 How do You Keep Abreast of the New Digital Marketing Trends
Digital marketing trends change from time to time. What's effective last year could not be as effective as it was this year. That is why, as a business owner, you need to ensure that you stick with the trend. This gives you a head start to achieve business success. Here are some things you can do to stay updated with the latest digital marketing trends.
Review your current strategy
Look for trends in your industry
Perform needs analysis
Listen to your customers' demands
Look at what your competitors are doing
Attend seminars about digital marketing
Utilize Google Alerts and Google Trends
Build a network
Join groups
Be active in social media
Take advantage of digital marketing tools
Why Outsourcing Digital Marketing Can Benefit Your Business
There's no denying that digital marketing enables businesses to meet their goals. When you have the right content and tools, you can be at ease that your website will reach millions of people. With online marketing, your chances of getting more clients increase as your brand's visibility and reputation improve.
As there are billions of people using the internet, many business owners opt to hire digital marketers to champion the digital world. Here's a quick rundown of perks you can enjoy by outsourcing digital marketing services:
Brand awareness
Engaged customers
Brand reputation
Better sales
More leads
Access to talented marketers
Use the best industry tools
Cost-efficient
Outsource Digital Marketing Services to FilWeb Asia Inc.
Trends change rapidly, especially in the digital marketing world. As an entrepreneur, it is crucial to keep your eyes peeled for the hottest digital marketing trends as you plan your marketing scheme.
Taking the risk of following digital marketing trends may appear critical; however, you must not pass up opportunities. It's a good thing that outsourcing digital marketing services such as SEO, search engine marketing, social media marketing, and content writing services have made this possible. If you're not an expert in marketing, it's best to give the daunting tasks to professional digital marketers.
Learn and try the latest digital marketing techniques and trends to make sure you stay in the game. If you need a hand in growing your business with the latest trends, FilWeb Asia Inc. is your best choice.