When you type "LinkedIn" on Google, you'll be told that it's "a business-oriented social networking service that's mainly used for professional networking." Fancy terms aside, it's a website for people serious about their careers. Did you know it's part of social media monitoring?
Since 2003, LinkedIn has been helping professionals connect with one another to expand their causes. HR personnel also use this platform to learn more about potential employees or recruits. But, like all things, the Grandfather of social media also has its downsides. Some caused by the network itself, and some brought on by users. What are they?
Here are LinkedIn nuances, gathered from users, which make using it a little less enticing:
How Social Media Monitoring Schemes Make LinkedIn Less Enticing
This is the most common complaint of people on LinkedIn. Anyone, and I mean anyone, can endorse you for a skill. Unknown to you, social media monitoring of your activities already took place. It should be a good thing though, right? Wrong! Susan Adams, a Forbes staff, received an endorsement 5 times for "Food Writing." You want to know the funny thing? She's never tried writing about food. Ever. Also, there are users—you've never worked with—who would endorse you for a skill and then act like it's your obligation to return the favor. We're not trading baseball cards here, people.
Aside from the obvious (you have to pay for it), most people are not fans of LinkedIn's InMail. Normally, if you want to reach someone, you have to be a first degree connection. But, for a minimum of $30 a month, you can now send people—who don't know you—personal messages! Yay! Maybe there's a reason the recipient of the e-mail isn't a connection of the sender. Imagine the power of social media monitoring. Did they think about that?
Email Service Requiring Log-in
A source from H.I.M., an internet marketing firm, explained this flaw in LinkedIn's system. Here's the scenario: You get an email in your Gmail inbox. To respond to it, you'll be redirected to their website. You type out your eloquently written reply—because, it's LinkedIn you have to sound smart. You click "send" and do something else. Oh, wait, the message didn't go through. In its place, is a login screen asking you to log in so you can send your message. A couple questions about LinkedIn becoming an effective social media monitoring tool: 1. why didn't they immediately ask for your login details when redirected to their site? 2. Why should the message disappear when you haven't logged in after a short time?
This pretty much speaks for itself.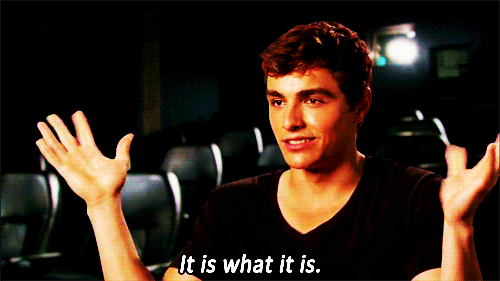 What does this social media giant have to do with anything? It's simple. While social media monitoring is among the purpose in engaging online, why do people have to bring over to LinkedIn their Facebook habit of adding and accepting connections they don't know? This defeats the purpose of networking with people who can help you career-wise.
You would think that, in a networking site full of professionals, people understand the concept of tailoring an invite to make someone feel special. But, no. No room for emotions here.
There's no such thing as a perfect thing. We have to look at things in a positive light; to make the most out of social networking sites liked Facebook, Twitter, and LinkedIn.
Make sure your social media monitoring strategy is the best it can be, with the help of Filweb Asia Inc., the global hub of KPO and BPO in the Philippines.
Source: TechRepublic| H.I.M.| UnMarketing