Social media web sites have been multiplying like gremlins across the World Wide Web. Apart from Facebook, Twitter, YouTube, and Instagram, there are web sites for bookworms, mothers, anime fans, and even baby boomers. As of January 2016, Wikipedia puts the number of major active social media web sites to 209.
How well do you know these social media pages and how do you use them for your business? What are these sites for and why should you use them correctly?
Below are some famous social media sites, along with some tips on how to use them well:
Twitter – This modern "post-it" allows you to post short texts, messages, or broadcasts about your business. You can publish a link to your web site, blog, product list, or portfolio. In 140 characters or less, be sure that you have the essential details: product name or at least a keyword and link to your web site.


Facebook – This social media platform doesn't only have profiles for people; it has pages for businesses, too! How do you get started? Sign up, find your target market, and add them as your friends. Once your page is up, you can write a message, show your product or service, post photos, tag your clients, respond to every comment, thank likers, and many more.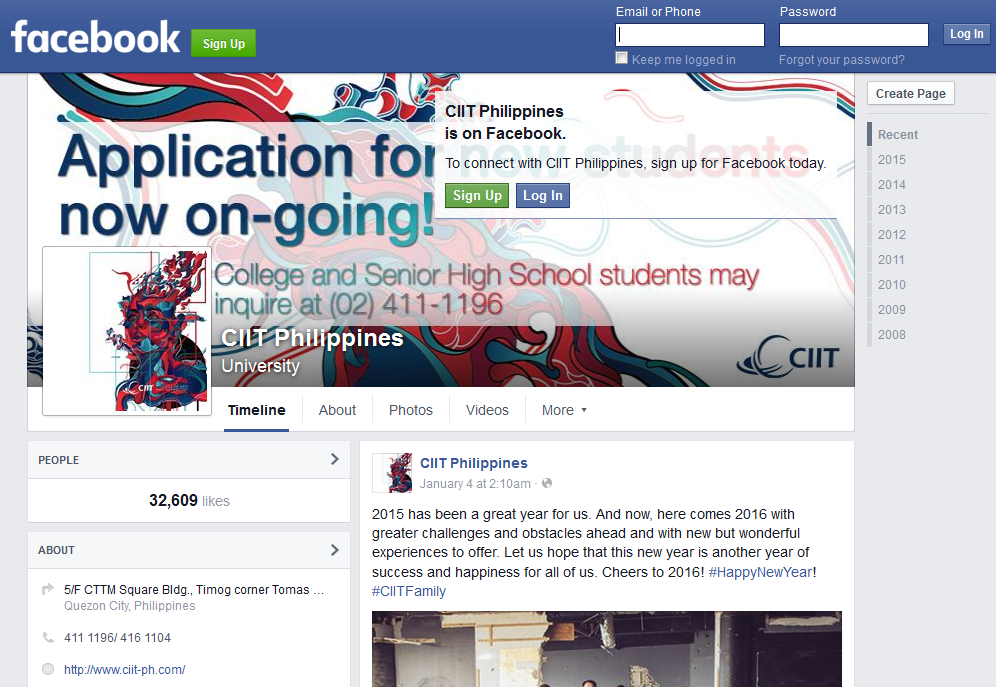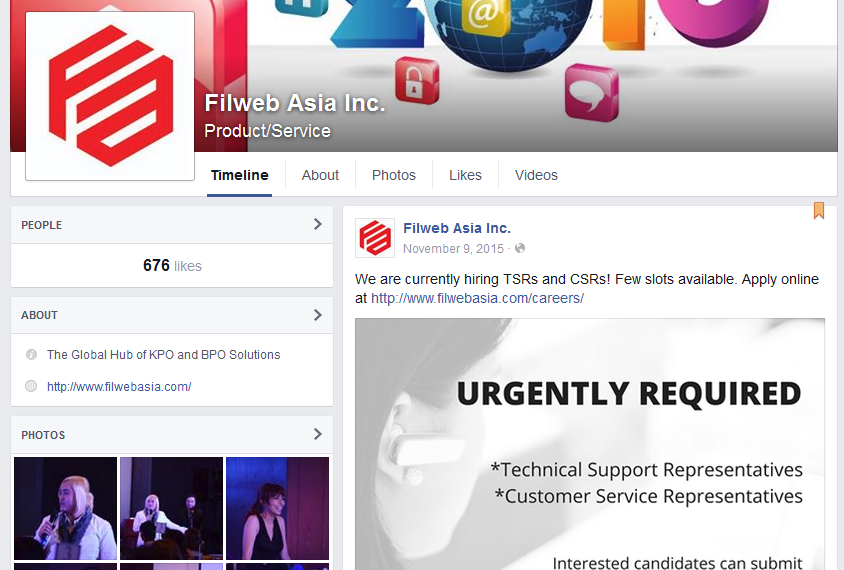 Skype for Business (Lync) – Tagged as the modern "telephone," this program lets you video chat, make international calls, screen share, and send messages to other people across the globe. Thus, as entrepreneurs, you can use Skype to connect with your clients and speak with business partners anywhere in the world.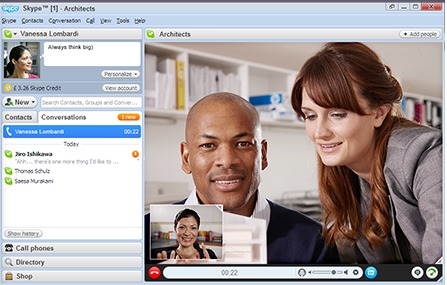 Photo credit: telepresenceoptions.com
YouTube – Besides being a popular video streaming site, YouTube can be an excellent tool to attract clients and boost your business' visibility. When creating an account, be sure to input the name of your business as username, strictly in one word. Customize your profile and upload a video (you may choose a high-definition format). Think of a good title, too, with your product as keyword, and include a description. Set the viewing option to "public" so you can reach more viewers.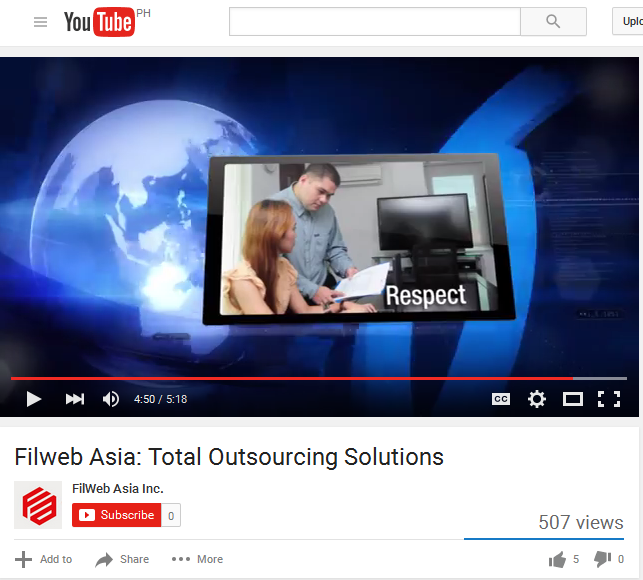 LinkedIn – LinkedIn is not just for professionals. The site also offers pages for companies and helps them build online presence and attract both clients and job seekers. If you're using LinkedIn for your business, make sure you add a banner and a logo and find connections. Use it when you give updates and share content on a regular basis.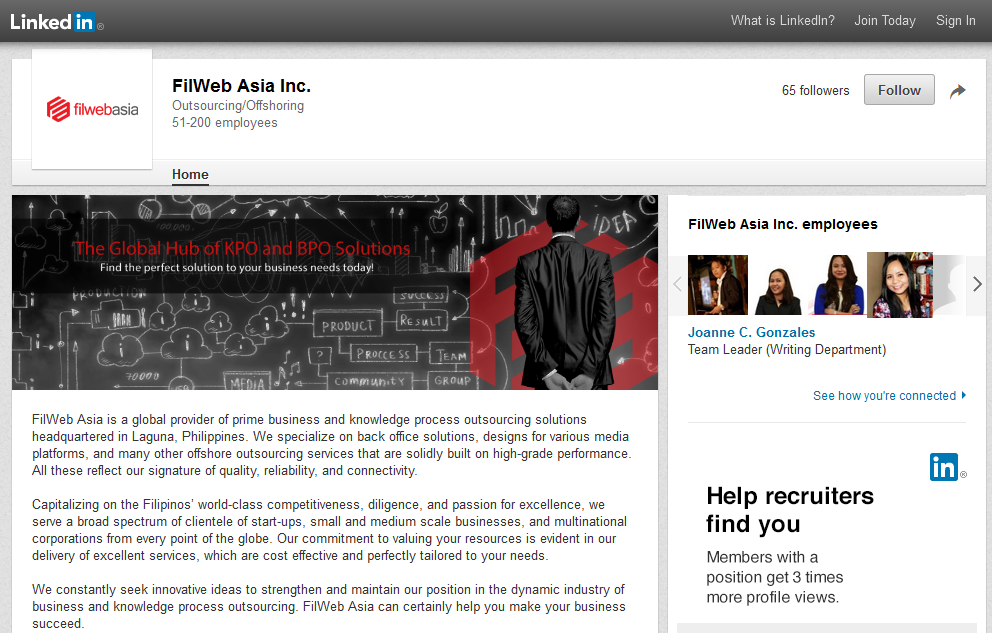 Instagram – Instagram is an ideal platform to use when posting visual graphics related to your venture. For increased visibility, be sure to add hashtags in your comments—something that aligns with your campaign, product, and/or brand. Just be sure to connect your IG account to your FB to obtain more followers.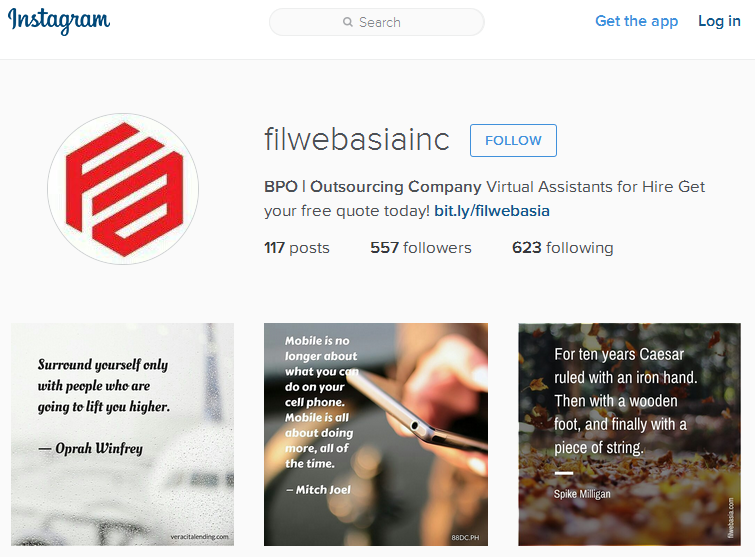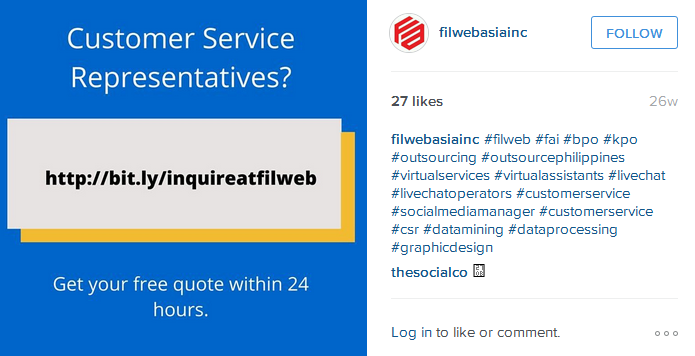 Do you already have an account but too busy to monitor your progress and performance online? Seek professional help.
FilWeb Asia offers social media monitoring services to help you achieve your goals for your brand in the virtual world. Visit us at www.filwebasia.com for more details.