Do you have a career goal? Having one is important because it pushes you to do your best, and also guides you with your career decisions. You sure will face many career options, but knowing your career goals keeps you on the right path. And achieving success is possible when you put the effort into career planning.
Want to know what career planning is and how to make use of this to reach your career goals? You've come to the right place. What are you waiting for? Check out this ultimate guide in planning your career now!
What is Career Planning
Knowing the career path that you want to take is needed if you want to thrive in your chosen field. And while there could be a lot of different ways to achieve that, identifying what's best for your goal is essential. Thus, career planning is important. It aids you to take the opportunities aligned with your goal and avoid doors that could lead you astray.
Career planning is going through the process of making a decision about where you want to be in the future. It includes setting long- and short-term goals, as well as the steps you will take to achieve them.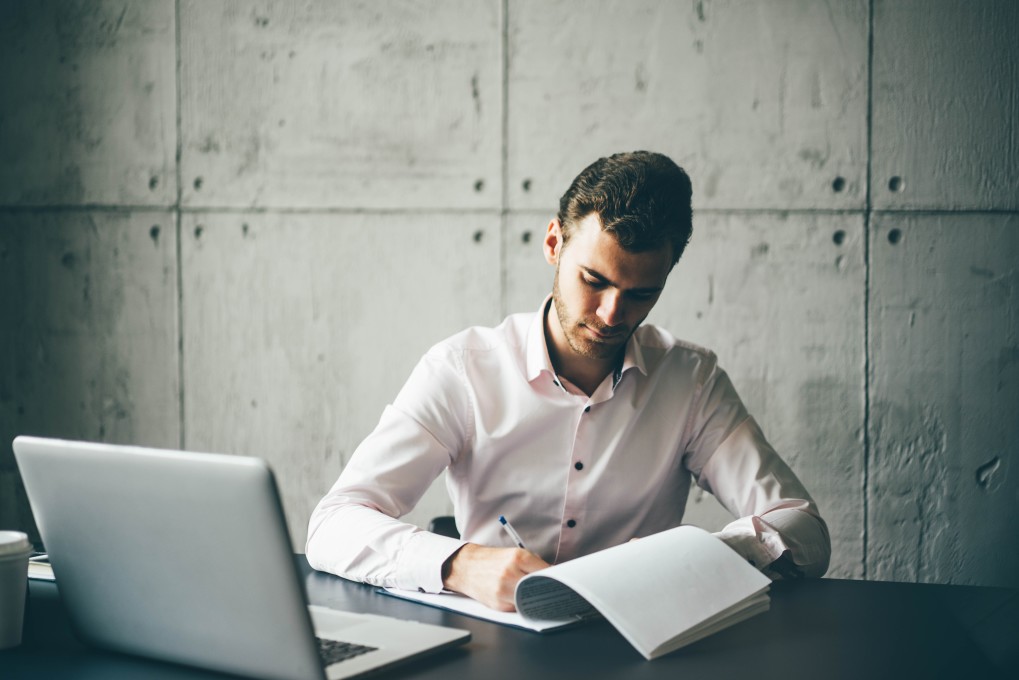 The Importance of Career Planning
A roadmap to success helps you turn your dream career into reality. Your passion for working with what's plan ahead enables you to make wise decisions. Here are some reasons why career planning is important in achieving your goals.
1. It gives you a head start.
If you're wondering where to start, you need a plan—something that involves aiming for a career rather than just settling for a job. You may be asking, "Are they different?" Yes, a job and a career are different. A job is focused on earning, while a career is after professional growth and working on what you're passionate about.
Career planning helps you identify what matters most when it comes to taking opportunities and advancing toward your end goal. It lights up your career path toward your professional goals.
2. It boosts your confidence.
When you know where you want to go, it gives you confidence. Having a plan enables you to prepare for it. Being ready and equipped in doing what needs to be done to achieve your goal helps you to keep on track. Career planning gives you self-confidence because you know you won't get lost as you embark on a journey of establishing your career.
3. It enhances your strengths.
As mentioned earlier, career planning helps you prepare for the opportunities that you'll face. It pushes you to take time to know your skills and strengthen them. There are many ways to sharpen your strengths such as attending training programs or enrolling yourself in graduate school. This doesn't just help your career, but your coworkers and company benefit from it, too. Thus, focusing on your strengths is vital in accomplishing what you're aiming for.
4. It helps you identify your weaknesses.
Focusing on your strengths is a good strategy to be better in what you do. However, being versatile can help you advance in your career faster. Thus, career planning lets you identify the skills you need to improve as you enhance your strengths.
Nevertheless, don't ignore your weaknesses. Instead, do something about them, such as turning them into opportunities for career development. You can also take additional education to acquire new skills. Doing these helps you boost your career.
5. It's a good source of motivation.
Achieving a successful career is not linear. There will be ups and downs. It won't be always easy; it takes effort and time. Hence, it's common for some professionals to lose their drive to pursue their goals. However, when you have a career plan, you can stay on track and motivated. You won't be at a loss when you have a plan to follow.
Career Planning in the midst of a Pandemic
As frustrating as it is, COVID-19 has taken its toll on all industries, especially the healthcare and economy. Because of this, plans prior to the pandemic have been affected. That being said; you don't need to feel sorry. You can still make career plans, set goals, and pursue them. Here are some of the things you can do amid this global crisis.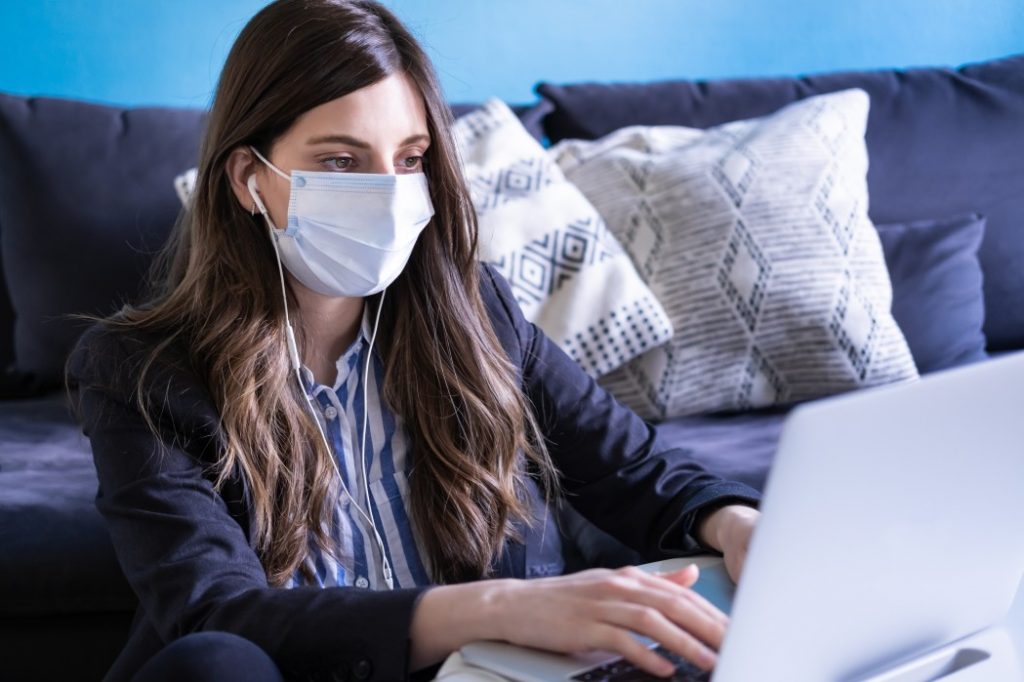 1. Pursue growth.
COVID-19 affected the lives of many regardless of status and gender. There are a lot of stressors and changes that made an impact on the way we go about things, especially with our work.
However, even in the midst of a pandemic, you can still use this time to equip yourself with new skills. You can either maximize this time to grow or get discouraged. Choosing the former doesn't just open doors to personal growth; it also gives you the opportunity to be an expert in other fields by attending webinars and online classes.
2. Stay connected.
Because of the pandemic, many businesses began adopting a remote work setup. Most transactions and meetings are now done online. Thus, some people are having a hard time staying connected with their coworkers. This could affect professional growth and demotivate you from moving toward your goal.
Don't worry. There are ways to continue your connection despite working remotely. You can attend online forums, join online groups related to your job, and update your LinkedIn profile to widen your network.
3. Work on what you can control.
Planning your career is important even during this time of the pandemic. It could be difficult to do everything that's on your plan, but you can choose to work on what you can control. Instead of sulking over this global crisis, do what you can about it. You can attend online training programs, update your resume and cover letter if you're looking for a job, boost your online presence to widen your network by optimizing your LinkedIn profile, and most importantly take care of yourself to avoid getting sick.
Steps to Take in Career Planning
Career planning isn't just for new graduates who are seeking jobs. It's also for those who are considering a career change. The career planning process can help you succeed in your chosen career. Here are the steps you can take to have an ultimate career plan.
1. Assess yourself.
What are your abilities and strengths? What's something you're passionate about doing? What are your interests? These are just some of the questions you need to ask yourself before you come up with a plan. These questions will serve as your starting point and dictate the path you'd take.
2. Search for potential careers.
Once you've identified your strengths, interests, passion, and the like, it's time for a career search. Make a list of possible job options where you think you'll excel and love doing. You can search online or ask people you know who are in those industries. Then, narrow down your list to what you think best fits you.
3. Set goals.
Make sure to set SMART (Specific, Measurable, Attainable, Relevant, and Time-bound) goals. Establish short and long-term goals that are aligned to your chosen career.
4. Prepare.
Ready yourself to achieve your goals. Sharpen your skills and try acquiring new ones that are needed to attain your end goal. Additionally, prepare your resume and other job search tools. Make sure they are well written to increase your chances of landing your desired career.
5. Take action.
List specific actions you need to take in achieving your goal. You can start with a list of companies you wish to be part of. After that, start with your job search game.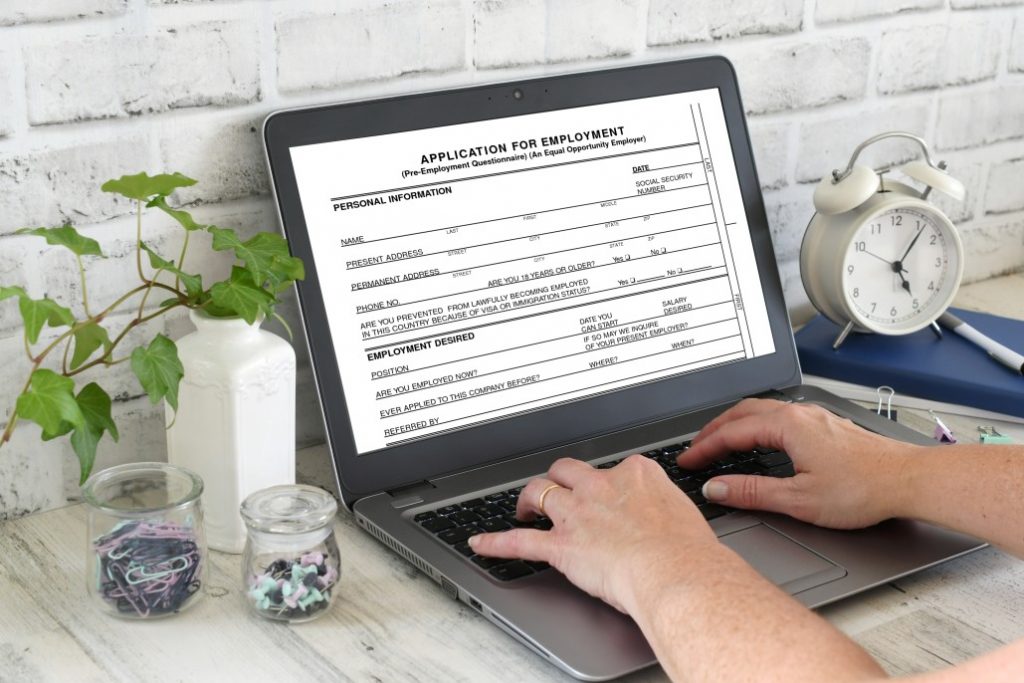 Surefire Tips for a Successful Career
As previously stated, career planning helps you with your job search and in achieving your professional goals. Thus, it's important to ensure that your working life will be a success. To help you, here are some tips to heed to plan your career.
1. Improve your skills.
To have a successful career, you need to be skilled in what you do. To be an expert in your industry is expected of you. Hence, make an effort to keep on improving your skills. Also, it's advantageous if you also expose yourself to new skills. Equip yourself and leverage your strengths to be an asset to your company.
2. Be patient.
As mentioned earlier, pursuing a career is easier said than done. You need to be patient because there will surely be conflicts along the way. However, take heart; there'll be a time for reaping the hard work and patience that you sow.
3. Adapt to changes.
"Change is constant." You can never avoid it; so you have to know how to adapt. Someone adaptable, able to handle tasks, and work under pressure is what employers look for in an employee. Adapting to changes is one of the important skills to achieve a successful career, especially now that we're facing a pandemic.
4. Keep a work-life balance.
Having a career doesn't mean you have to work your heart out without resting. In fact, a good indication of a successful career is when you have a work-life balance. Despite the busy schedule, you need to set a boundary between work and your personal life.
5. Reward yourself.
Don't forget to celebrate victories regardless if it's a great accomplishment or not. After a long busy day, you deserve a treat. Reward yourself!
The key to a successful career starts with a plan. Thus, if you want to achieve your professional goals, try following the career planning process. You can also ask for help from career counselors to guide you in setting your goals and ways to achieve them. Plus, you can always search for career advice online.
Guess what, there's no need to look further. Check out our workplace tips and heed them to jump-start your career.