With all the commuting nightmares and traffic jam going to and from NCR, many Filipinos are now looking for job opportunities outside Manila. If you're seeking for a new workplace, you must consider Laguna as your work destination for a career in BPO. To help you decide, read on and know the benefits of working in Laguna and why experts deem it as one of the fast-emerging business locations in the South.
The Perks of Working in Laguna
Strategic Location
Laguna is hugged by commercial and business hubs that convince you that it is a go-to place for applicants who are looking for job opportunities in the tech and BPO industry. The province has evolved into a destination for professionals seeking for career growth. It is the home of Laguna Technopark, one of the Philippines' first privately owned industrial parks. Because of its balance of rural and urban properties, working in Laguna is a strategic location.
Accessibility
Though not totally free from horrendous traffic, the roads going to and from Laguna is not as congested as the roads in Manila. Getting from point A to B won't be a problem with proper time allotment if you wish to pursue working in Laguna. Road widening projects and tolled expressways including CAVITEX, SLEX, and CALAX (under construction) also make Laguna accessible to job seekers from neighboring cities and provinces.
Competitive Workforce and Firms
Surrounded by many top schools and universities, Laguna contributes to the pool of highly talented and skilled professionals to various industries. If you're after career growth and fulfillment, the province can offer you the chance to engage and work with competitive people and BPO companies working in Laguna.
Work-Life Balance
What's one perk of working in Laguna? Blessed with beautiful resorts, serene lakes, and green rocky mountains, it can offer you a balanced work and life routine. You don't have to travel far for a weekend getaway. Malls and parks are also a few kilometers away if you want to go shopping or head for a quick stroll after a stressful work week.
Job Opportunities Outside Manila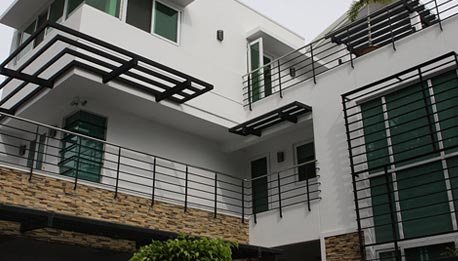 In various job posting sites, you can find a long list of job hiring in Laguna. Hence, you no longer need to move to the metropolitan city to search for great job opportunities. You can now choose to work in your hometown, be near to your family, avoid the stressful traffic, and breathe a less polluted air compared to Manila.
Does working in Laguna now sounds like a good idea? Win the best of both worlds by working in Laguna! FilWeb Asia Inc., a BPO company in San Pedro, Laguna, is looking for passionate professionals. From content writers and virtual assistants to graphic artists and web developers, we are accepting dedicated people who are willing to be a part of our firm. If you want to join our growing family, visit this page for our full list of career opportunities.
Sources: kalibrr.com | hoppler.com.ph | tigasouthkaba.com | zipmatch.com
Image Credit: Wikipedia and FilWeb Asia Inc.