What makes 2018 a great year for you? Did you manage to reach your goals and made wonderful memories when you visited your dream destinations? While you have achieved a lot this year, can you consider 2018 as the year you become 'woke'? As we look back at FilWeb Asia in 2018, here's a rundown of the events that helped shaped the company as the best BPO/KPO firm in Laguna.
FilWeb Asia in 2018: A Year in Review
Do you consider yourself woke? If you think you're not yet one, let these FilWeb Asia Inc. events inspire you to do more.
1. Valentines' Day Celebration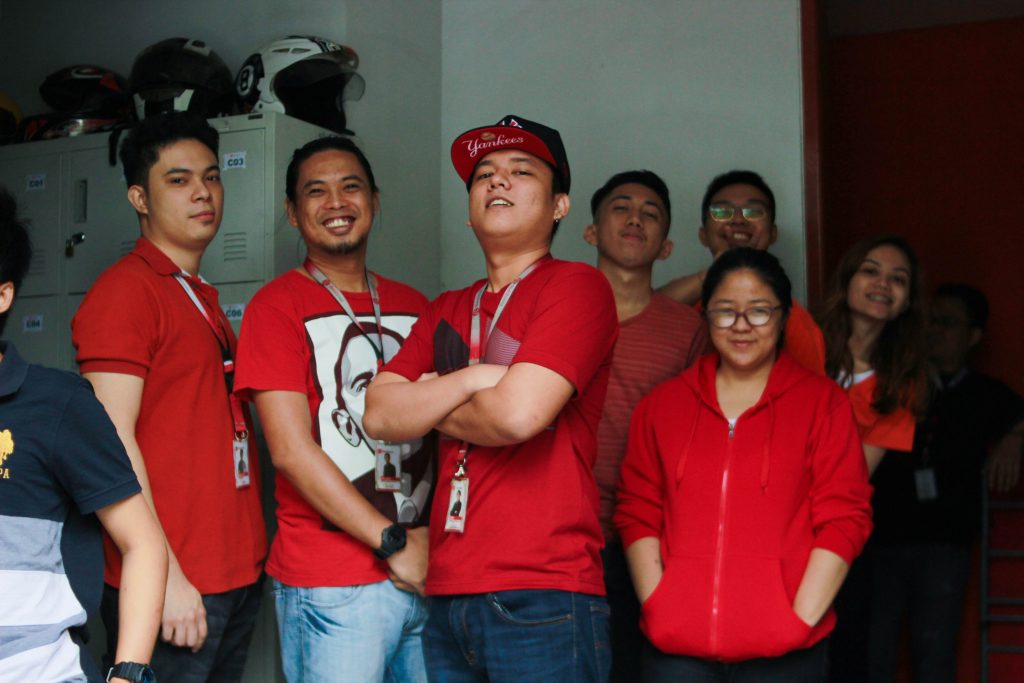 The Time's Up movement—in response to the #MeToo movement—gained immense support from all over the world when it made waves last January. Even the LGBTQ circles joined the fight for equality. Thus, FilWeb Asia Inc. celebrated Valentines' Day with a twist: to wear colors with pride based on your relationship status. The management assigned the colors: red for married; orange for in a relationship; yellow for it's complicated; green for moving on; blue for single; violet for taken for granted; pink for single and ready to mingle; black for bitter and broken; and grey for the friend zoned.
As an added incentive, those who joined got a chance to win a raffle with VIP movie date at Evia, a date for two at the Crimson Hotel, and a spa date for two at Acacia Hotel as prizes. How's that for a Valentines' celebration?
2. Summer Getaway at Matabungkay Hotel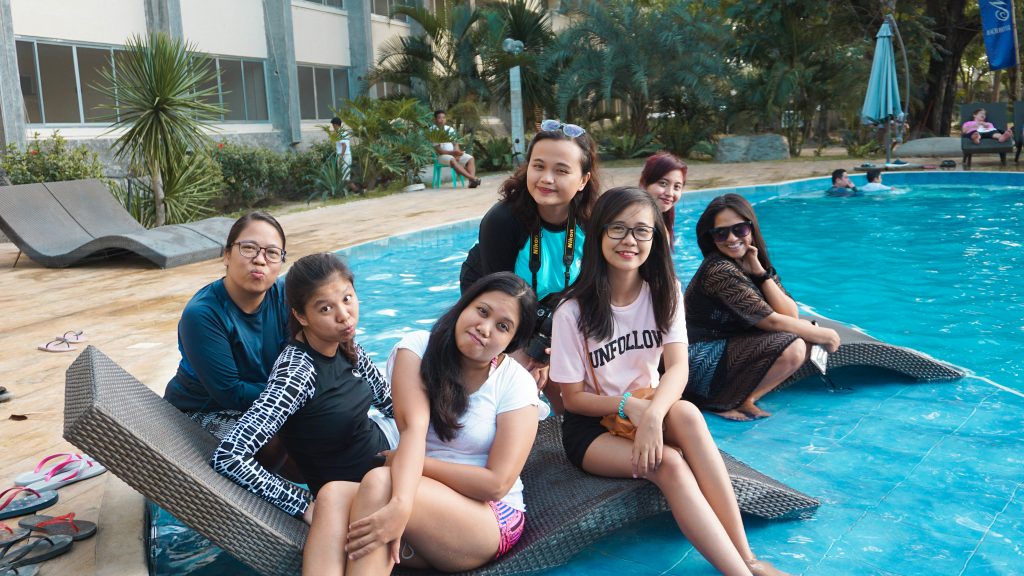 Another focus in FilWeb Asia in 2018 is the summer company outing. This year, the company packed their bags to have fun under the sun in Matabungkay Beach Hotel Batangas. To celebrate unity in diversity in the workplace, team building and games such as volleyball, motor boat, banana boat riding, and kayaking were made available for all the employees. Of course, no summer outing is complete without everyone relishing a great buffet.
3. Nutrition Month's Sports Wear Dress Up and Zumba Party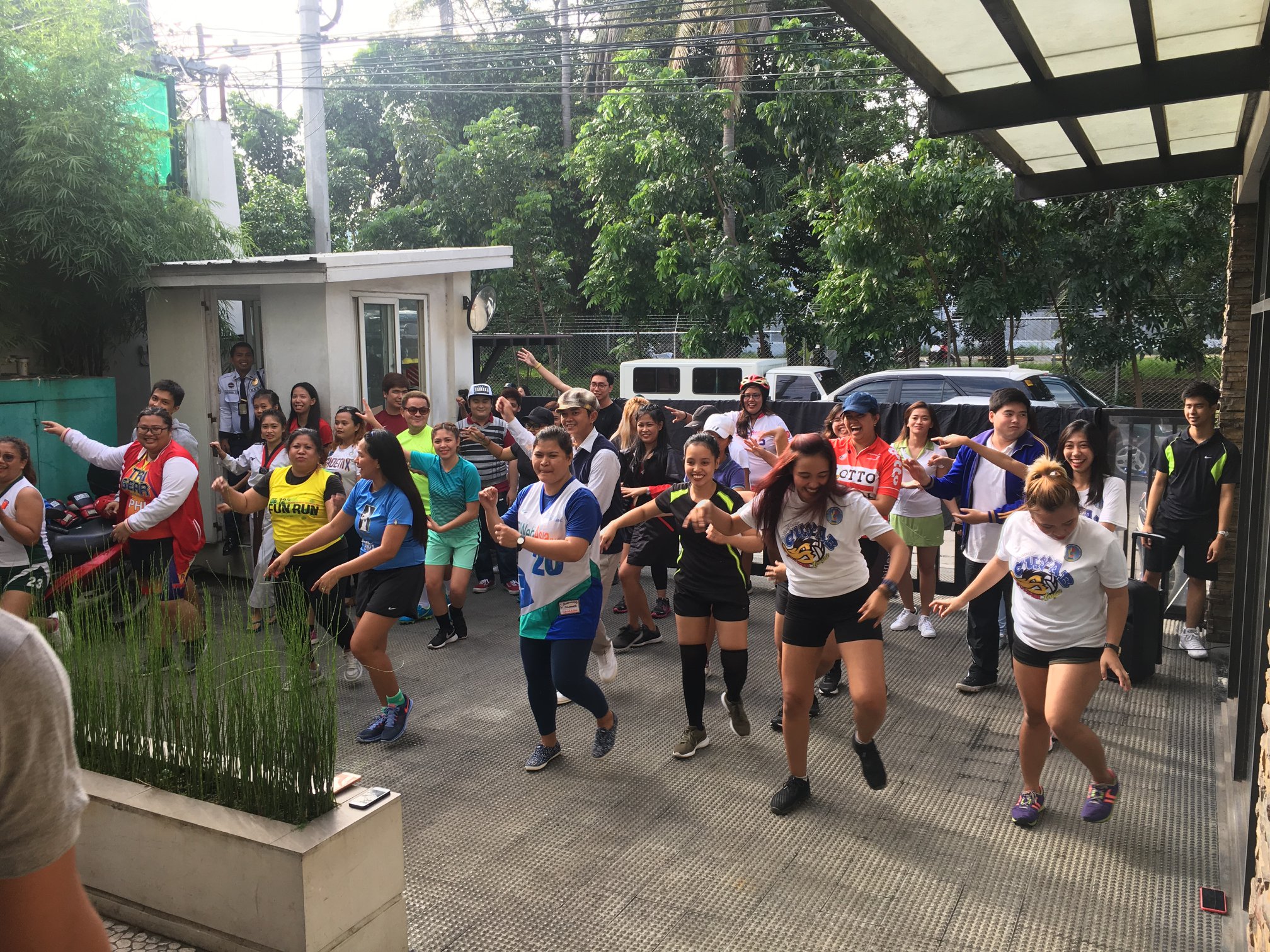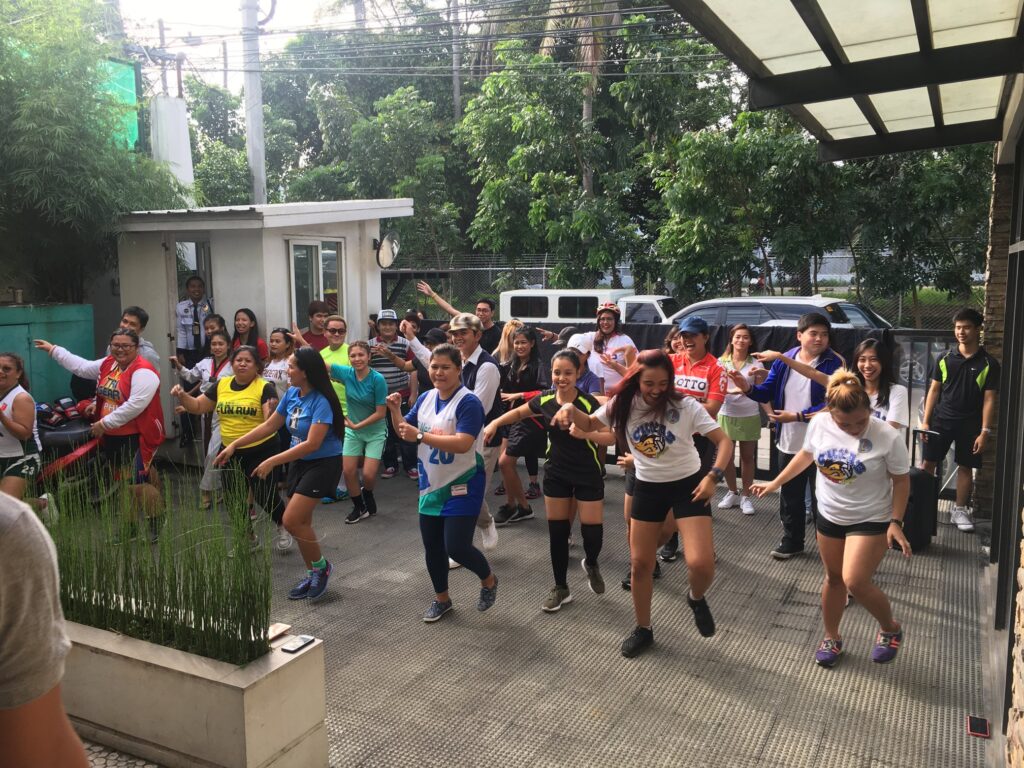 Do you think healthcare is an important perk to receive from work? However, not every company will care for it. That's not the case in the FilWeb Asia, Inc. As August marks the health awareness efforts of FilWeb Asia in 2018, the management distributed the yearly dose of healthy snacks. As part of the celebration, Career Development Department or CDD donned their best sports costume and grooved to Zumba music. Wait, there's more! More than physical health, FilWeb Asia Inc. also cares for the emotional boost of its employees. Hence, the quarterly recognition of top performing employees took place as well.
4. Waste Management Seminar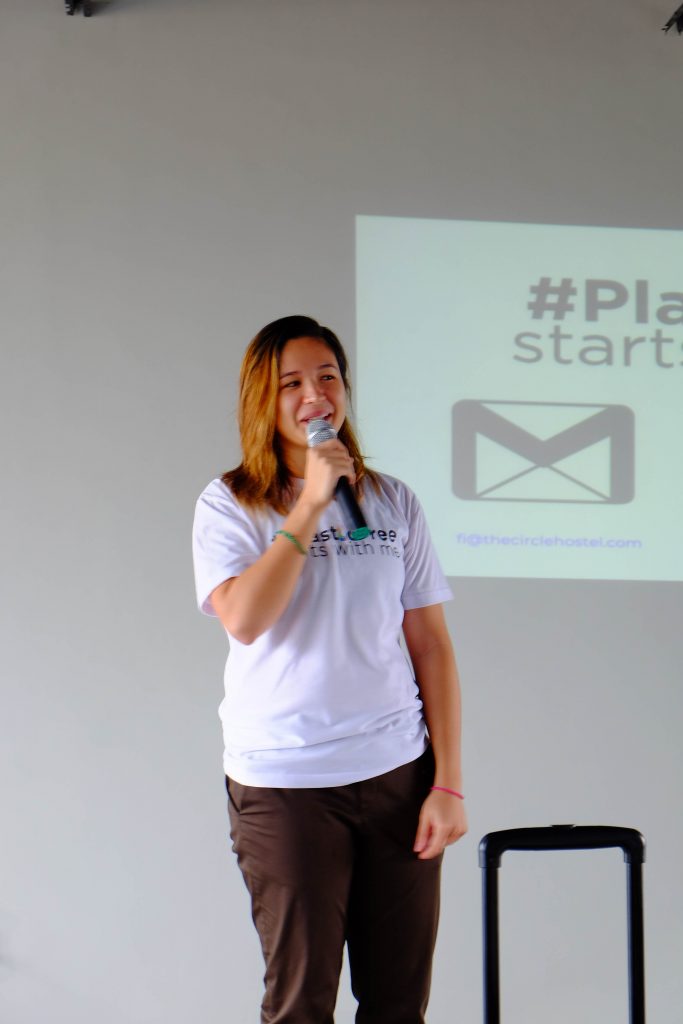 More than any other social causes, saving the environment holds a special place in the hearts of FilWeb Asia Inc. With this, we invited The Plastic Solution's lead advocate, Ms. Fiona Faulkner, to share her knowledge and experience on how consuming plastic can change life, as we know it. Are you ready to be a tree-hugger? Join an Eco-Friendly BPO/KPO Company!
5. FilWeb Asia New Building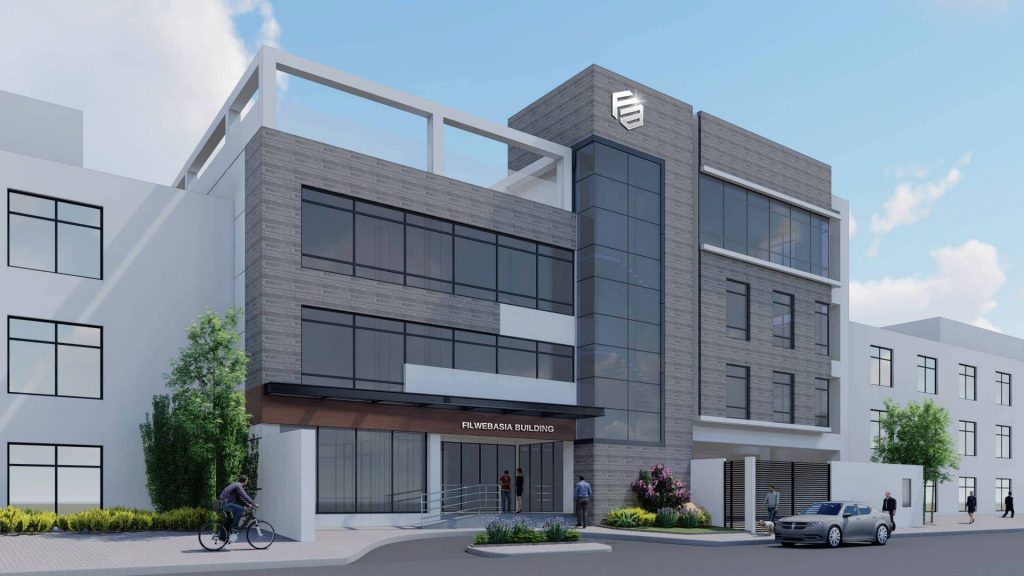 In the age were most people value instant results, don't you find it a feat when something lasts for eighteen years? That's why we celebrated FilWeb Asia Inc.'s debut in the newest and largest building of the company. This success will not be possible if not for the people who remained loyal in the company. Known as the Guests of Honor in the debut, the loyalty awardees received their rewards−a stay for two at the Crimson Hotel. Fun games ensued and a delectable buffet sealed the day.
6. Launch of the OP Writing Team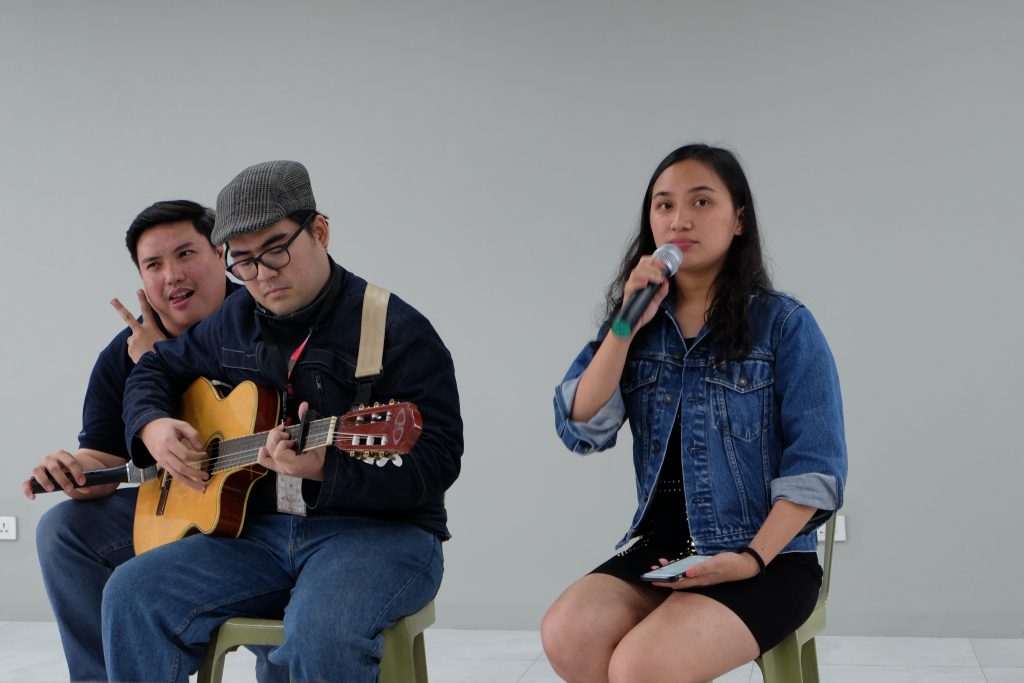 When something is good, it cannot help but grow. This is what happened when FilWeb Asia continues to expand. A new team—OP Writing Team—is born. The team is the company's response to the growing number of accounts handled by FilWeb Asia, Inc. Expect that quality services will come your way as they contribute to the brand you trust.
7. Halloween Dress Up and Trick or Treat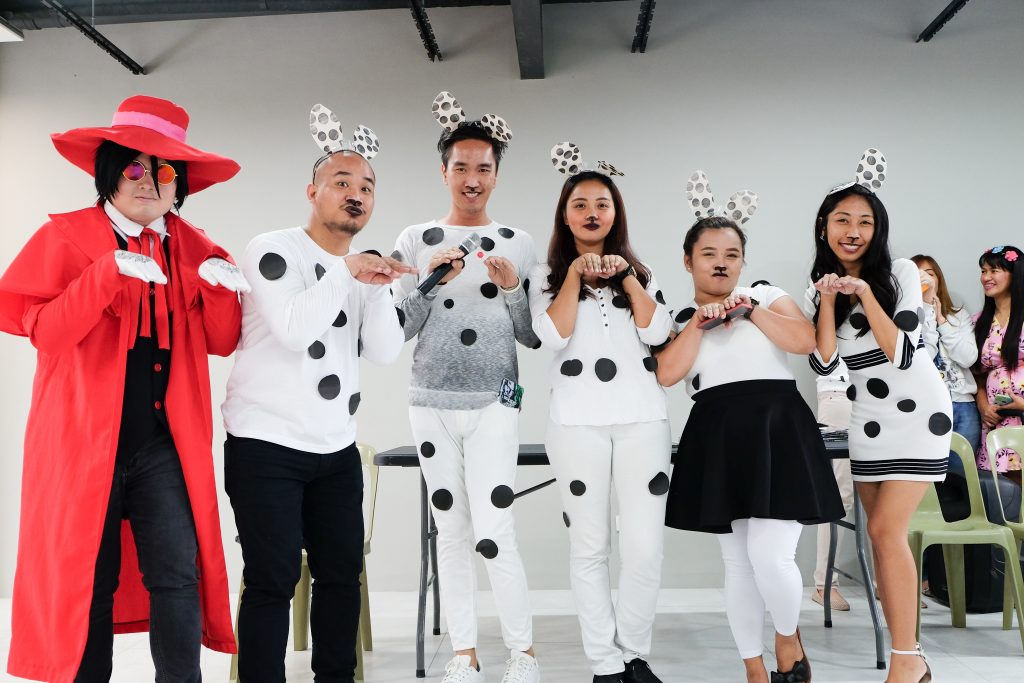 To bring smiles and hope, kids experienced great joy when they participated in this year's Halloween Dress Up and Trick or Treat event organized by CDD. Clad in popular characters, kids met several members dressed up as cats, dogs, minions, Inside Out characters, and even from your beloved online game, PlayerUnknown's Battlegrounds.
8. Documentary for a Cause and Circle of Excellence Awarding
Among the 2018 highlights is FilWeb Asia Inc.'s Thanksgiving Party. Apart from the guaranteed buffet, different teams joined hands to come up with cause-worthy videos to present during the event. Not only did it feature the causes each team supports, it also gave the management of FilWeb Asia in 2018 the opportunity to choose which to aid as part of their corporate social responsibility. If you're looking for a cause to be woke about, you may choose from the videos we produced.
In addition, while employees were waiting for the raffle prizes, the management awarded the Circle of Excellence Award. The administration gave this award to employees who showed outstanding work performance and ethics, with an average of 90% for two (2) consecutive semi-annual evaluations (July-Dec 2017 and Jan-June 2018), and had no record of disciplinary action for the applicable periods. Do you aspire to get your efforts rewarded? Aim for this award!
FilWeb Asia in 2018: Here's to More Woke Years to Come
We know Millennials and Gen Z'ers today look for the company's character when they consider applying for a job. If you're searching for a rewarding work that aims for more 'woke' working experiences, join FilWeb Asia Inc! We hope that the events you have glimpsed from FilWeb Asia in 2018 convince you that we're more than just any BPO/KPO company in Laguna. We're here to go global. Do you want to be one of us?