FilWeb Asia, Inc. marked its 22nd anniversary as a provider of quality knowledge process outsourcing (KPO), business process outsourcing (BPO), and information technology outsourcing (ITO) services and solutions last August 8, 2022, Monday.
The celebration was attended by new and tenured employees of the company from various departments; Mr. Laurel "Larry" Mercado, founder and chief executive officer (CEO) of FilWeb Asia; Ms. Alma Mercado, vice president for finance; and Ms. Myra Caayao, vice president for operations. Ms. Celina Mercado, the company's president also participated in the anniversary.
To commence the event, Ms. Caayao delivered her short opening remarks mentioning how thankful the company is for celebrating the anniversary with its employees despite the pandemic and other social and economic issues that the country still face to this day.
"This day, 22 years and counting na ang FilWeb Asia. Sana magkita-kita tayo every year. I-celebrate natin habang nakatayo tayong lahat, ang FilWeb," she added.
("This day, FilWeb Asia has been in existence for 22 years and counting. I hope we can do this every year. Let's celebrate FilWeb as we all stand firm.")
Highlights of the anniversary include the participation of employees in different entertaining and exciting games as well as the recognition of the members of the workforce who have spent more than 10 years providing notable contributions to the company's success.
On Fun-Filled Games with Prizes
Reveling with lively and noisy enjoyment, FilWebers actively joined in a number of games prepared by the Admin Department. These included 'Human Bingo' that helped employees get to know more about their colleagues from the same or other departments; 'Circle Paper Game' that exemplified teamwork and collaboration in a creative yet strategic way; and the traditional Filipino game 'Jack 'N Poy'.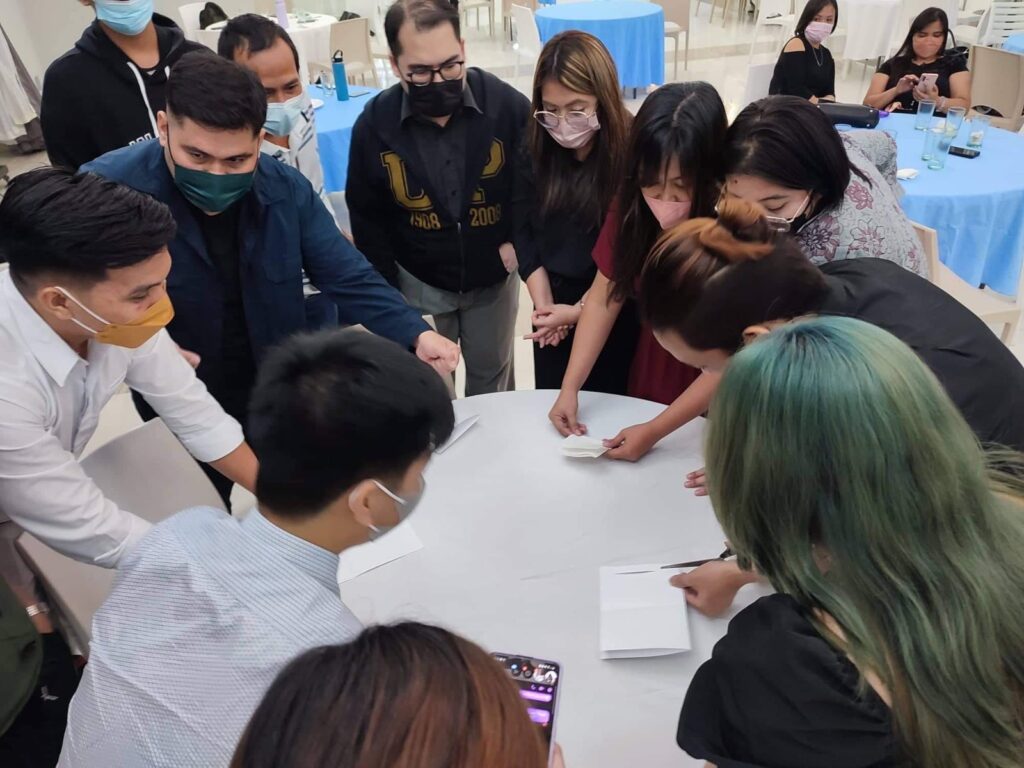 The audiences were also entertained by the participants of the 'Make-A-Face' game as the players showcased their talents in making different funny, silly faces. Moreover, employees-slash-performers from the departments of Account Management, Digital Content and Marketing (DCM), and Flexi accepted the 'Jumbo Hotdog TikTok Dance Challenge'.
To make the games more exciting and let the players unleash their competitiveness, winners of each game received monetary awards, gift certificates, and consolation prizes.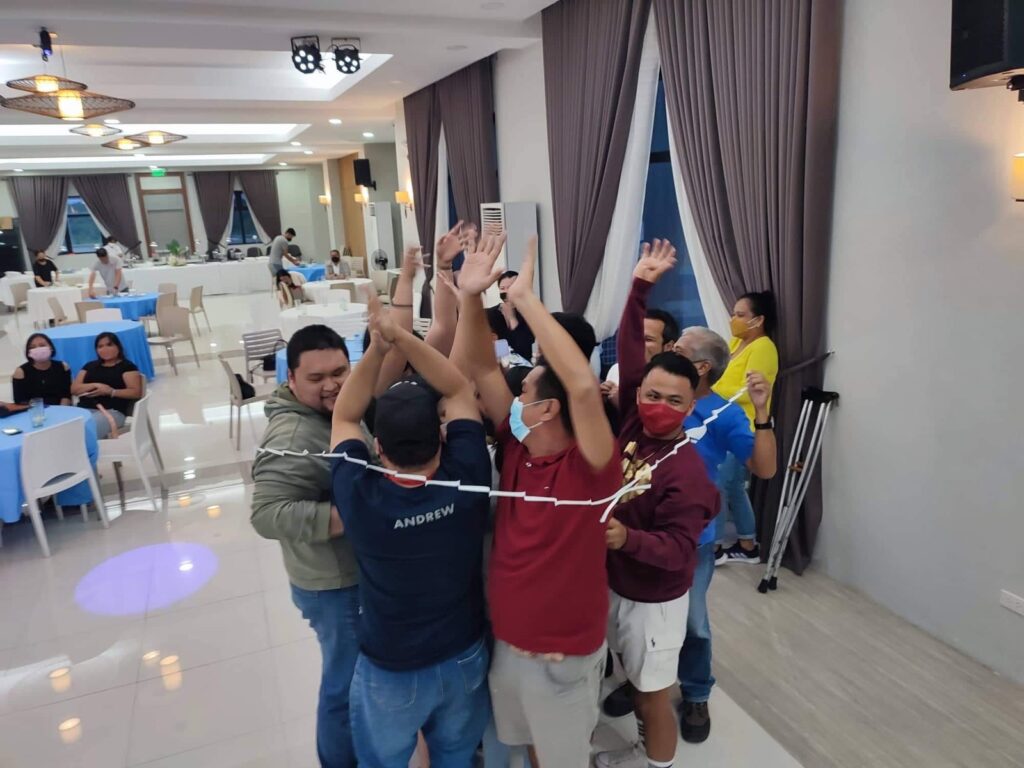 On Loyalty Awardees
One of the traditions of FilWeb Asia, including this year's 22nd anniversary, is recognizing employees who have rendered invaluable contributions to the company for 10 years. And since the pandemic forced the company to postpone anniversary celebrations for two years, this year's anniversary saw three employees from different departments receiving their loyalty award certificates along with a 10-year recognition gift from the company's CEO.
Among the loyalty awardees are Ms. Jolly Ann Abayon of the Admin Department, who was recently promoted to senior human resources officer; Mr. Paul Emmanuel Enicola, the digital marketing contents manager of the Writing Department; and Mr. Menard Duria, DCM Department's senior writer and social media coordinator.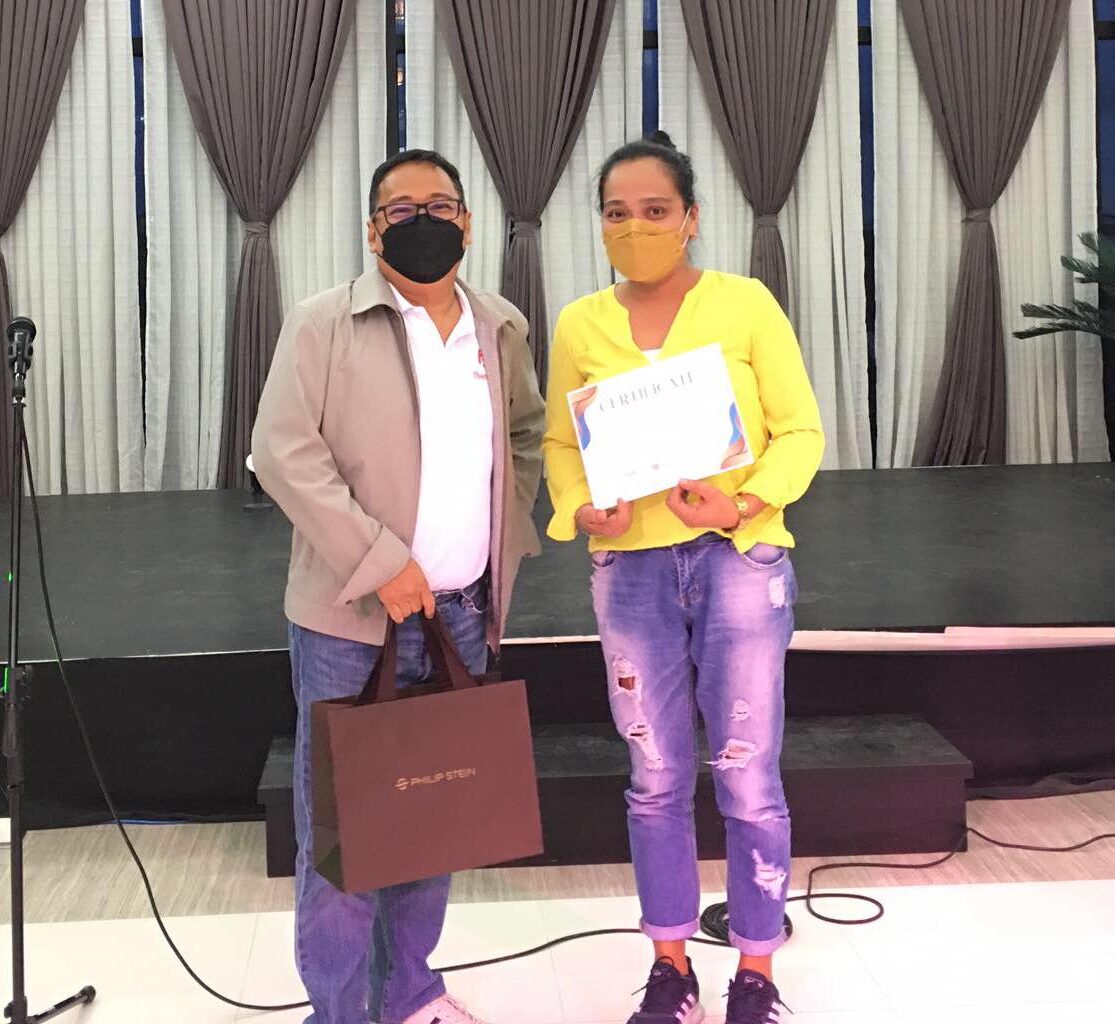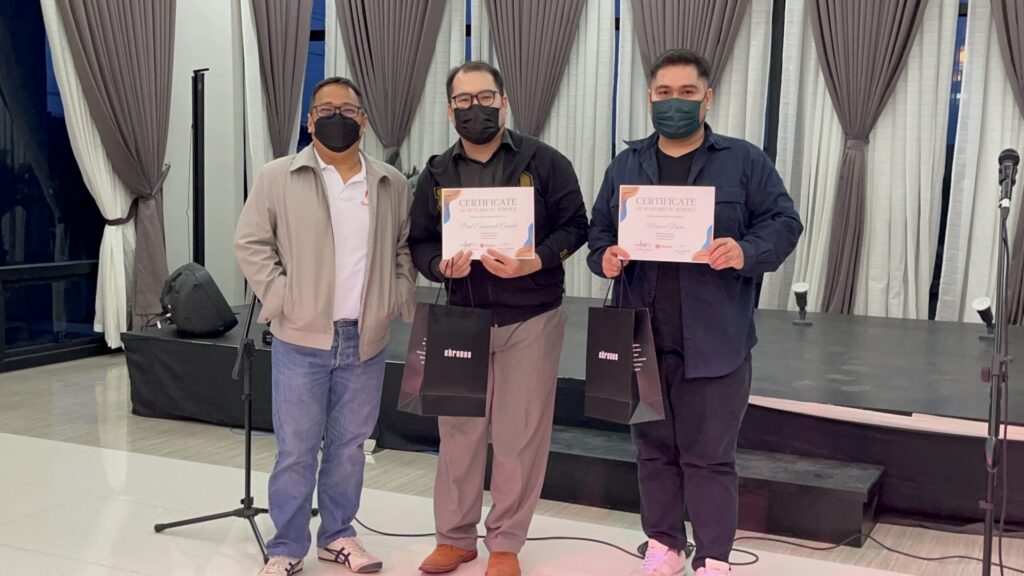 Before the event ended, CEO Mercardo shared his two cents with FilWebers, emphasizing how the employees have played a key role in helping the company thrive as a business; as well as how FilWeb has served as a channel of blessings amid the challenges encountered over the past few years.
"Nakarating tayo ng 22 [years] not because of [tsamba], but because of the blessing and grace ng Lord. 'Yung mga nandiyan, kayo [employees], ginamit kayo para patuloy na ang FilWeb ay lumaban sa situation natin ngayon—whether may malaking contribution o kaunti. But I believe, nandito kayo for a purpose," he uttered.
("We reached 22 years not because of luck, but because of the blessing and grace by the Lord. The ones who are here—all of you—He used you to help FilWeb withstand the situation we're currently facing, through contributions both big and small. But I believe that you're all here for a purpose.")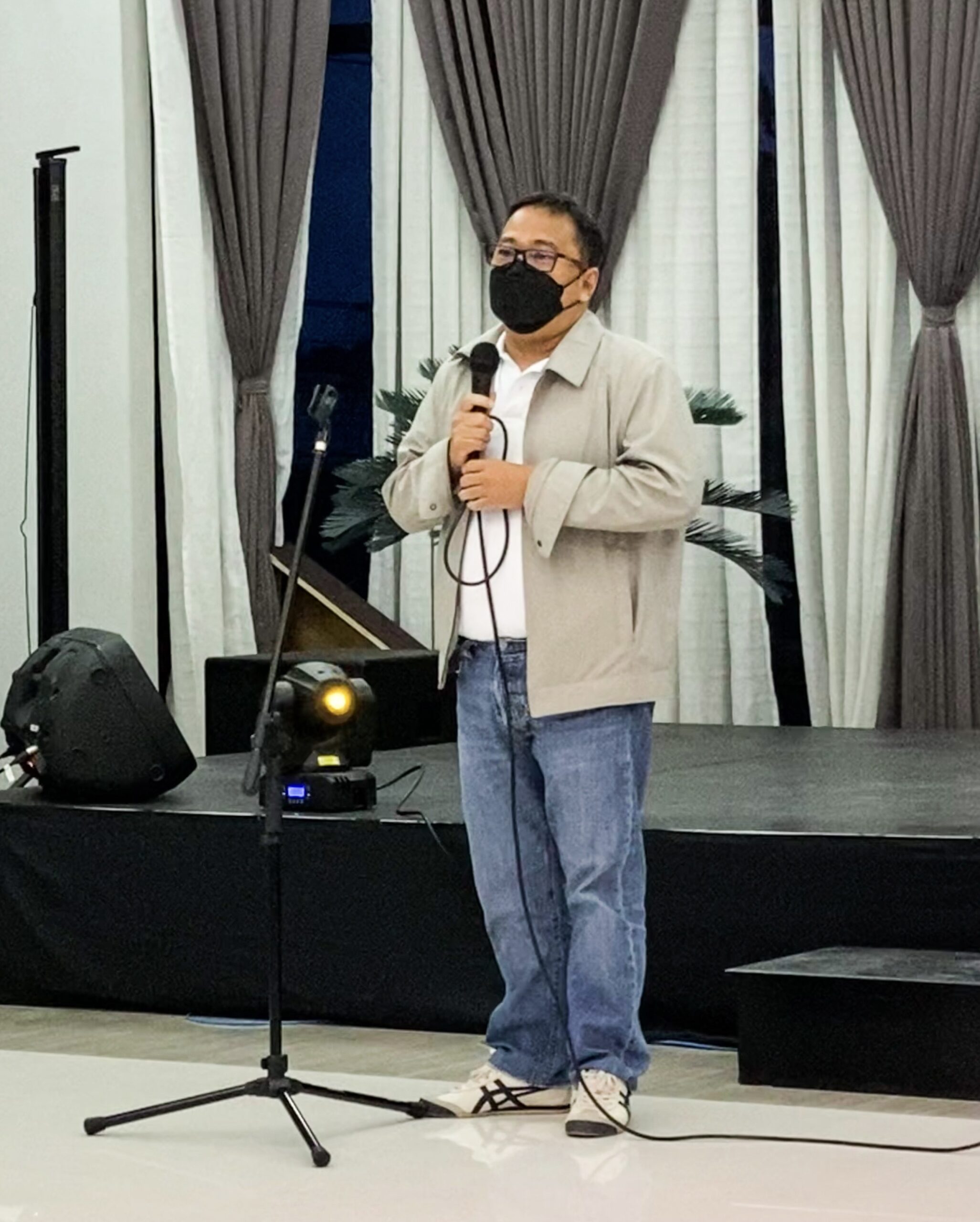 CEO Mercado also underscored the importance of work ethic, unity, and teamwork before the employees to achieve another milestone not only for the company but also for its members.
"In spite of all those mga questionable problems pa na kahaharapin natin, I believe kung tayo ay magkakaisa, magkakatulungan, at magkakaroon talaga ng teamwork, I think 'yung mga plans ng FilWeb for us ay mangyayari," he added.
("In spite of all those questionable problems that we're yet to face, I believe that if we unite, collaborate, and really exercise teamwork, I think that all of FilWeb's plans for us will happen.")
Twenty-two years and beyond, the CEO sets his sights for the company and its employees on continuous learning, collaboration, quality services, and global competitiveness.