Laurel "Larry" Mercado has founded FilWeb Asia Inc., a business/knowledge process outsourcing or BPO/KPO firm in the Philippines in August 2000. It serves firms, individuals, schools, and a government unit.
A risk-taker, driven, and visionary leader who's up to conquer challenges, Larry Mercado leads an impressive career as an entrepreneur and a CEO. With years of experience in the business, he became a strategic planner with a dynamic boldness toward his goals. If you're looking for a spur or want to know him better, you've reached the right spot. Learn more on how this amazing person has conquered the business world.
Larry Mercado: An Ardent Risk-Taker and a Driven Entrepreneur
A tycoon has to have a strong grip to survive the tight market. He needs a creative mind and brimming passion to pursue his goals. For Larry, though, it's managing the future with innovative ideas to outshine his rivals.
With a passion burning like fire, a business venture can turn to a thriving success or a bitter slump in a snap. However, for a visionary leader and a risk-taker like Larry, every prospect needs careful planning. As a hands-on business owner, he makes sure he's in the planning, operation, and decision-making of the trade. Hence, he takes time to venture into countless business settings and gain important skills. In fact, he's not afraid to take the risk because he can direct situations and create malleable solutions for them. This trait isn't something you rather develop overnight. It takes courage and, of course, the ability to weigh your options well. At length, with his strong will and motivation, learning the ins and outs of his chosen career has become easier.
Larry ran his first business in the 90s and ventured into the online world by the year 2000. With over 20 years of experience as an entrepreneur, his knowledge has led FilWeb Asia Inc. to success. So far, the company offers a wide range of smart outsourcing solutions. Further, it receives praises from its clients with its dedicated and skilled workforce. Until now, the firm continues to trail a thriving path.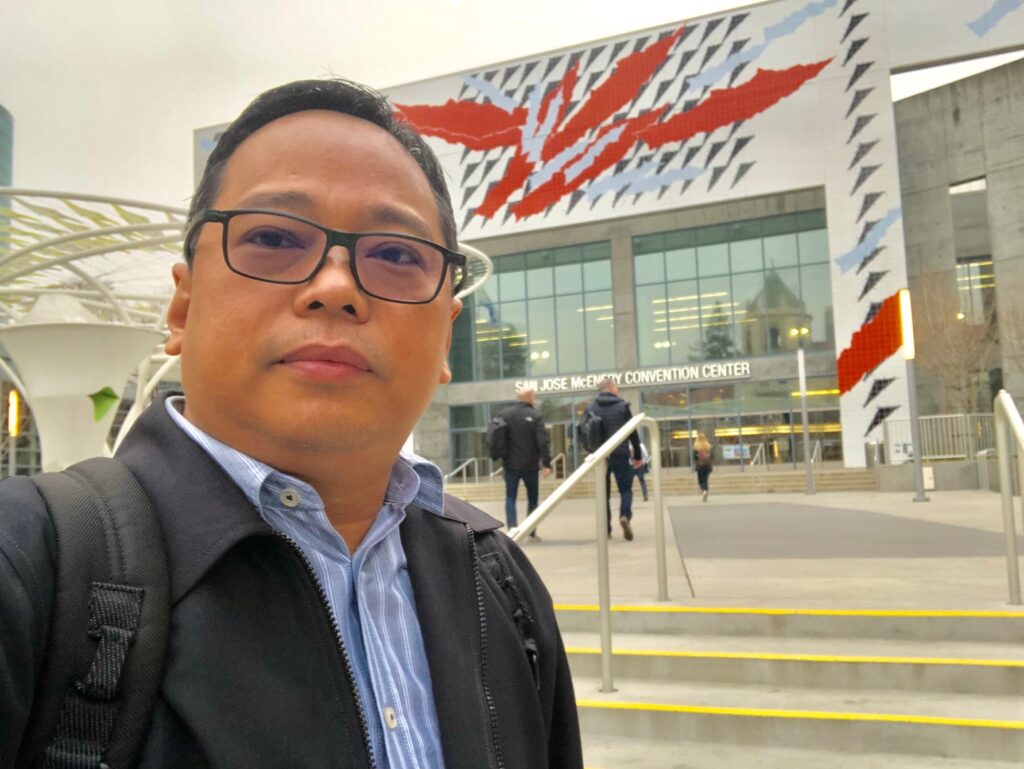 His Success as an Inspiring CEO of a Thriving Business and Knowledge Process Outsourcing Company
Larry Mercado's edge as an entrepreneur is his will-powered, proactive, and ardent outlook on his set goals. Therefore, you may wonder why he's an inspiring CEO. Does he compensate his employees well? Are they getting great benefits? Are they happy with the work setting? Yes. However, he offers them more. He has set a fitting work environment, a new office building, where employees can hone their skills. With his knack for business, he built firms to give a stable source of income and a training ground for skilled workers.
Unlike most business owners, earning isn't his sole reason for forming businesses. His real aim is to help people earn a living and succeed in life. Aside from helping them grow as pros, he creates opportunities for them to learn and harness their skills. In the same way, he doesn't control his workers. Instead, he challenges them to surpass their limits, heading them to career growth.
FilWeb Asia Inc. is a one-of-a-kind company, and Larry Mercado is an exceptional boss. He creates a win-win solution that favors both the company and its workers. Thus, the firm thrives despite the ups-and-downs it goes through with the economic changes the country has experienced since its founding.
Larry understands it's crucial to let employees create strategic plans. Hence, that's when he becomes a game-runner. Besides, he knows the work and never stops learning. For him, constant change in the business world needs constant learning. When he earned his Master in Entrepreneurship diploma from the Ateneo de Manila University Graduate School of Business, he used the skills he learned there to thrive in the field. Further, he can convert his vision into action and misses no opportunity to expand his business knowledge.
Larry Mercado: An Exceptional Man
Larry hails from the town of Calumpit in Bulacan. He earned his degree in Master in Entrepreneurship from the Ateneo Graduate School of Business. In the said program, he learned creative leadership. Likewise, his experiences in life contributed much to where he is now.
Therefore, what makes Larry Mercado an effective business owner? Of course, it's his passion to stay on top of the game and ace what he has in mind. In fact, his competitive aura and visionary outlook direct him to his goal.
In addition, his zeal helped him gain a sound background in the BPO/KPO industry. He can bring unique and effective schemes, making his business a top choice for BPO/KPO services to many. So, isn't it inspiring to learn how he has built a thriving business?
What FilWeb Asia Employees Have to Say about Their Inspiring Leader
On His Character
– Sir Larry Mercado is one of the most down-to-earth bosses I've ever met. In the same way, he exudes a pleasant calm and gravitas that command both everyone's attention and respect.
– He's a passionate and compassionate boss. He's down-to-earth despite his success. In particular, Sir Larry is a simple guy with a joyful heart who BELIEVES he could make a difference in the business industry and other people's lives. He won't leave his people behind. His success is our success, too. He's the G.O.A.T. (a millennial way of saying "Greatest of All Time")!
– As far as can I remember, these are the traits I see and admire most about our boss, Sir Larry Mercado:
1. Good financial provider to his family
2. Good father
3. Humble
4. Kind
5. Relentless optimistic
6. Visionary
7. Goal-oriented
8. Strong (bold)
9. Risk-taker
10. God-fearing

– Sir Larry is unique. I found that out when he interviewed me. To be honest, I wasn't very confident with my skills then, but he changed all that when he hired and trusted me. It's hard to leave a company with a trusting and wonderful boss, friend, and second father like him who doesn't get tired of giving you advice and encouraging you to believe in yourself always. I trust him because I saw how he persevered as he brought the company to success. Thank you for everything, Sir Larry. We owe you so much and we love you!!!
On His Leadership
– He's not an ordinary boss. Moreover, he serves as a mentor and always shows encouragement.
– I know Sir Larry Mercado as a Christ-centered person and that sets him apart from other bosses. He often thinks of his employees' welfare. He gives us (his employees) much, but he's so humble to see they're still too little. His vision is beyond what the normal eyes can see; thus, we're growing as a company. I've always admired his generosity and leadership! Kudos Sir Larry!
– To have a boss like Sir Larry Mercado is like hitting a gold mine. He has it all because he's dedicated, passionate, and committed to making not just the company better but everyone that works along with him.
Sources: LinkedIn (Laurel Mercado's Profile)|FilWeb Asia Incorporated Employees