In this humid tropical weather in the Philippines, it's almost impossible to achieve a makeup that doesn't need retouching up before the day ends. Regardless of our skin type and skin tone, I believe we all share a common struggle: Ang lagkit, bes. Tunaw na makeup ko! How can we really achieve a makeup that is lightweight and won't melt on our face like butter in a hot pan? Get your notes ready, dearies! I have collected these surefire oil and sweat-proof makeup tips for every Filipina skin. So, to our female FilWeb-ers, you know the drill!
P.S. I have also recommended some drugstore makeups that you may want to try. Oha, sino may sabing mahal magpaganda?
Dry Skin
1. Make drinking water a habit.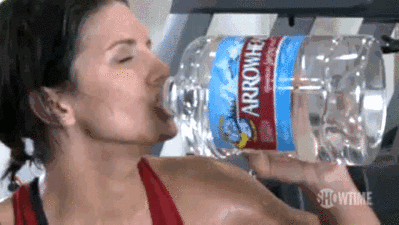 You may find this one irrelevant, but if you want your patchy makeup dilemma to end, this is the first step you should take. Drink lots of water (8 to 10 glasses nga daw, bes!) everyday as it helps to hydrate your skin and bring back its natural moisture.
---
2. Moisturize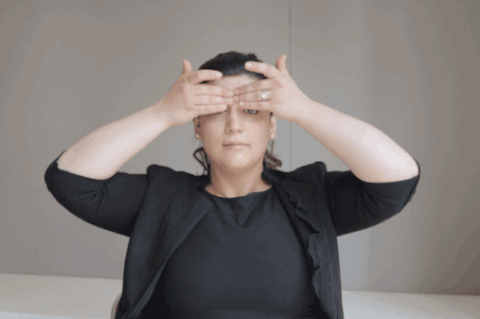 One of the obvious reasons why your makeup patches or flakes up is because you skip moisturizing your face – OR you use the wrong moisturizer. If the moisturizer you're using is light or "liquidy," I suggest you replace it with thicker moisturizer, such as Nivea Cream.
---
3. Pick the right primer…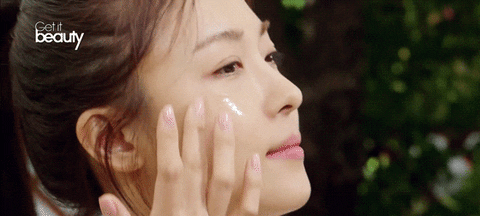 In case you're wondering, primer is a base makeup that holds your makeup and gives it fresh and poreless finish. That's why you should never skip this important step, too. There are primers that are tailored solely for dry skin: Maybelline Baby Skin, Milani Prime Perfection Primer, or ELF Hydrating Face Primer.
---
4. … and foundation.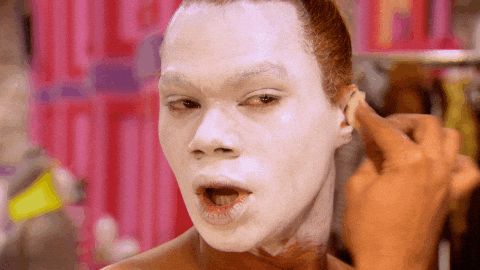 It's not only the "true match" you should look for in a perfect foundation, but the formula that suits your skin type best, as well. For girls like you with dry skin, a hydrating type of foundation will perfectly hide the dry patches on your skin. You may want to try L'Oreal Infallible Pro-Glow Liquid Foundation, Maybelline Fit Me! Dewy + Smooth Liquid Foundation, or Maybelline Dream Satin Liquid Foundation.
---
5. Don't apply thick powder foundation.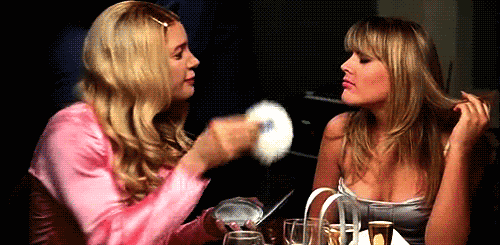 Applying too much powder to dry skin will highlight your facial hair and the dry patches on your face – gross. Stick to lightweight powders that give a translucent finish, so you won't have to worry about the horror of looking like Espasol. You may want to try NYX HD Finishing Powder, Milani Prep + Set + Go Transparent Face Powder, or Revlon Photoready Translucent Finisher.
Normal To Combination Skin
If you're having a hard time finding out whether you have normal or combination skin type, this quick tissue test might help you. Cut a piece of tissue into small squares, and then stick them into parts of your face (forehead, nose, cheeks, and chin). If the tissue pieces stick for a moment then fall off, then you have normal skin. If only some of them fall off, leaving others stuck in certain areas of your face, then you have a combination skin type.
1. Balance it up!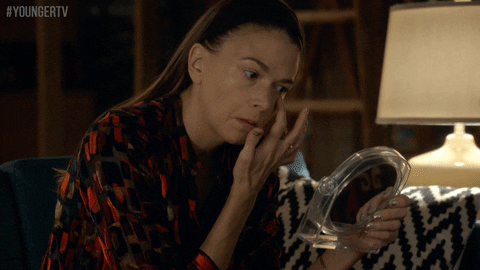 When applying moisturizer, work more on the dry parts of your face, then apply a thin layer to the areas that you think doesn't need much moisturizing. It helps balance out the texture of your skin for a smooth, even application of makeup. Bongga, make-up artist ang peg!
---
2. Brighten and correct.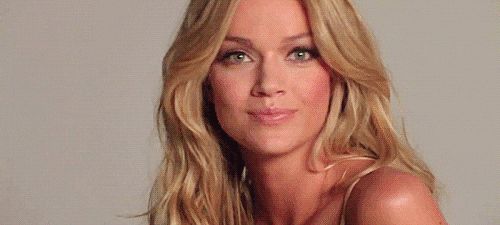 A mattifying primer will be a perfect choice if you want a matte finish makeup. Choosing a dewy or hydrating primer is also a good decision if you want to achieve that Koreana-skin look. But if you have dull skin, I suggest you pick a brightening primer instead. You may want to try Elf Tone Adjusting Face Primer, NYX Angel Veil Primer, or Revlon Photoready Color Correcting Primer.
---
3. Choose a foundation that has a right finish.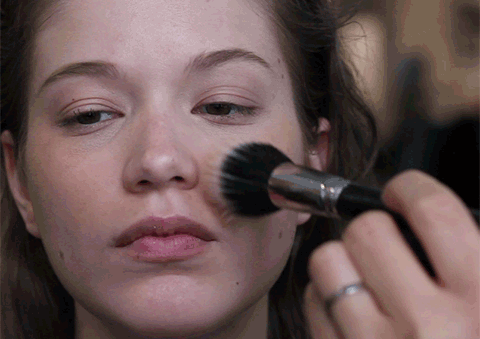 The dilemma of having normal to combination skin is the never-ending search for the right foundation. To find it out, first you have to determine which texture is dominant on your skin: dry or oily. For instance, if your skin is dominantly oily, then you should look for an oil-free or matte foundation. If dry, a hydrating or oil-based foundation is right for you.
Oily Skin
1. Stay hydrated!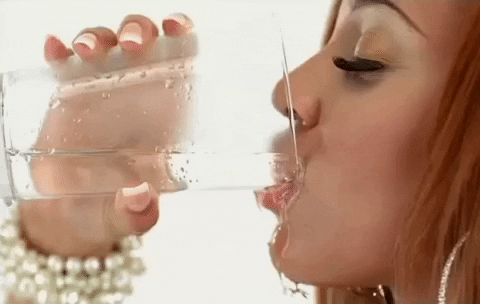 Did you know that an oily skin can also indicate dehydration? According to Skincare by Lana, "When your skin senses that it's losing hydration, it actually produces more oil in attempt to protect itself." So if you think your oily skin is getting worse, then you may want to increase your water intake.
---
2. Make your makeup last longer with a mattifying primer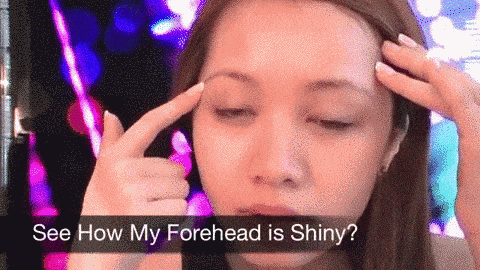 Yup, you know the drill! The key to a stronghold and long-lasting makeup for oily skin is a good mattifying primer. You may want to try Milani Prime Shield Mattifying Primer, NYX Shine Killer, or Rimmel Stay Matte Primer. If you have large pores, you can also cover it up with pore-minimizing primers such as NYX Pore Filler, NYX Photo Loving Primer, or ELF Poreless & Mineral Face Primer.
---
3. Ready, SET, go!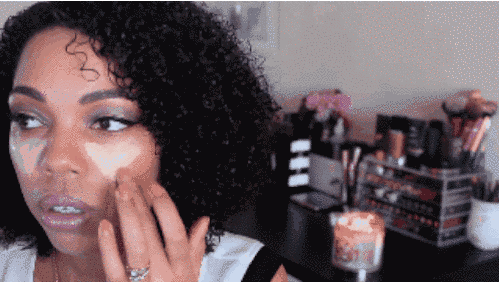 If transparent powder saves dry skin from getting patchy or flaky, then setting powder will keep the oil off your face for hours! Are you familiar with either buffing or baking technique? Check out how it's done! As for the products, you may want to try Coty Airpsun Loose Face Powder, Maybelline FaceStudio Loose Powder, or NYX HD Studio Finishing Powder.
Have you had fun learning the tricks? Here are more oil and sweat-proof makeup tips:
Skip the knickknacks.
The heavier the makeup, the lesser it can hold onto your skin. Do you really need to contour and highlight, or rape your face with corrector and crème makeup? If you're doing an everyday makeup, I believe such techniques mentioned aren't necessary.
Use your foundation as a concealer.
If that acne mark isn't that dark, you can just use your foundation as a concealer. Not only it can save you money from investing a tube of concealer, it can also make your makeup much lighter. As a result, all day fresh ka, 'neng!
Two (or three) is better than one.
There are liquid makeup brands in the market that have priming and correcting effect. If you find one that matches your skin type, don't hesitate to give it a shot. Most of them are good for your time, budget, and skin! You may want to try multi-purpose makeup such as the Milani Conceal + Perfect 2 in 1 Foundation Concealer.
Which among these sweat-proof makeup tips for Pinay skin have you tried? Did they work? Share your comments below!
You can also use these incredible tricks if you have meetings or job interviews. As for our lovely female FilWeb employees, you can use these tips to improve your makeup routine.
Speaking of jobs, you may get interested of what we have in store for job hopefuls like you. Take a chance and who knows? Maybe you'll become the new member of our growing FilWeb Asia family!