Ninoy Aquino's most celebrated words—The Filipino is worth dying for—still leave our hearts with stabs of conviction. We belong to a great nation where its people make it as precious as life itself. Three decades after, Filipinos still live by the spirit of the People Power Revolution. EDSA 1 taught us valuable and relevant life lessons. Ergo, it isn't absurd to find work-related lessons that embody the undying EDSA spirit.
The Essence of People Power Revolution to Modern Pinoy Workers
February 25, 1986 was the day that the world witnessed flocks of Filipinos, who marched along EDSA, rejoiced when ill-famed and then-president Ferdinand E. Marcos, Sr. fled and resigned from his post. In fact, the People Power Revolt imprinted a new chapter in Philippine History. The first Filipina president and Ninoy Aquino's widow, Corazon C. Aquino, assumed presidency—ending Marcos' two decades reign. The Constitution was then amended. Aside from these changes, the things Filipinos learned from EDSA 1 remain in our hearts until now. The events leading to the People Power Revolution stirred our emotions, roused our inner patriot, and empowered Pinoys from all walks of life to stand up for freedom.
Lessons from People Power Revolution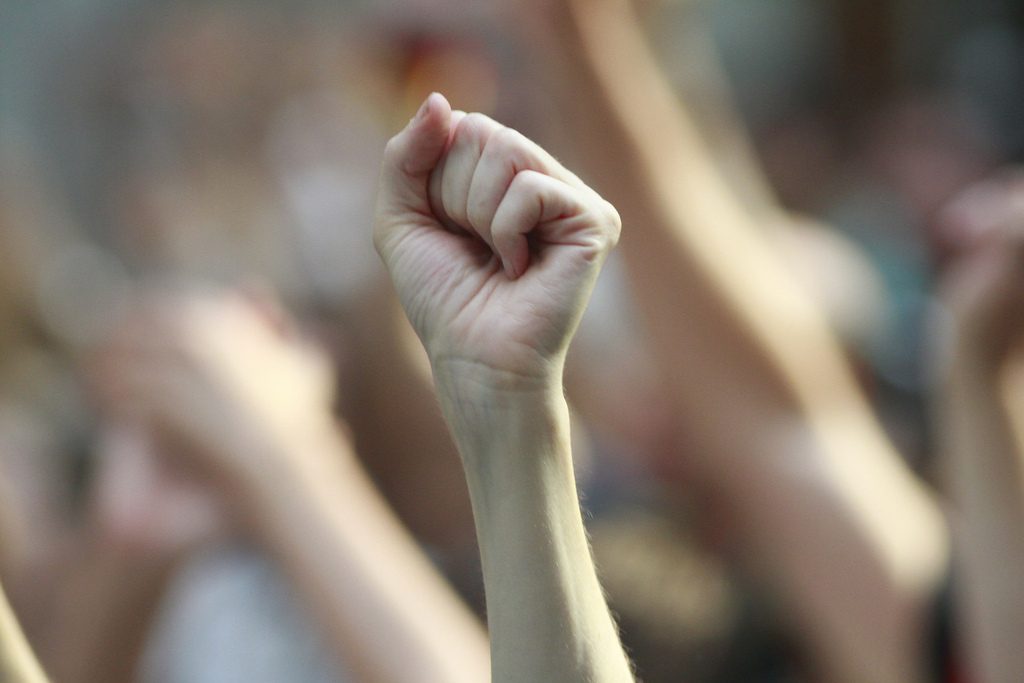 What are the good and bad effects of EDSA revolution? Now that the dust has settled, Filipino workers must move forward with these takeaways and give new meaning to the modern Filipino work ethic:
Discuss Office Matters at Peace
When troops tried to round up pickets with tanks and guns, marchers stood firm and matched their assailants' violent threats with rosaries and flowers. Instead of fighting fire with fire, they showed gentle regard for their fellow Pinoys, even when they're fighting for jarring beliefs.
Thus, we must relive this lesson by being more considerate to our colleagues. Instead of displaying aggressiveness, you must spread kindness and empathy. Even when you disagree with another teammate's views, expound your issue professionally. No need to raise your voice, speak harsh words, and worse, get into a brawl.
Rise of Strong Women Leaders
Cory Aquino became our republic's first female president after EDSA 1. In 1986, she became TIME Magazine's Person of the Year. A plain housewife rose to power to spark other women's drive and passion to pursue bigger dreams outside their homes. Likewise, firms began to acknowledge the idea of strong professional women aiming to break glass ceiling. This brought forth enhanced gender equality in the workplace.
Unity and Teamwork Can't be Beaten
The president holds the country's highest position. Yet, EDSA 1 showed us that the greatest power lies in the people. United by one cause, Filipinos ousted Marcos and restored faith in democracy.
Hence, let's value teamwork and unity as vital work strategies. Support your colleagues and always be ready to offer a helping hand. Learn to set aside any personal disputes to focus on the greater good. Keep in mind that in a team, a member's success is everyone's triumph, too.
Change Starts from Yourself
The deepest effect of the people power revolution happened within each of us. Corruption, violence, people going missing, and other shady acts were rampant in the Martial Law era. But when Filipinos finally decided they needed change, courage and faith became their weapons against the tyranny. These two values are the prime catalysts for change, even in the office setting. Climbing a mountain requires hard work, but you won't reach the peak if you can't bear the hike. So, be brave, don't give up, and assert your cause. Progress is a product of action. You don't have to shed blood just to be your own hero. This February, it's not enough you express love for a special person, you can express your love for the country, too!
Sources: CNNPhilippines.com, Time.com, Aurelifactor.Wordpress.com
Photo credit: pabak sarkar on Visual hunt