At a time where the COVID-19 pandemic has enormously affected the labor market and workforce here in the Philippines and even abroad, maybe you've been experiencing job dissatisfaction and an overall feeling of unhappiness with work. Or, you might be currently on the verge of burnout and are catching yourself asking questions like, "Kaya ko pa ba today? Kaya ko pa ba this week?"
You are not alone. Most Filipino netizens, whether in-person or on social media, express their dissatisfaction regarding their work. In fact, Pinoys are no strangers to job dissatisfaction; so much so that a movie came out in 2017, "Dear Other Self", that featured an exchange of familiar refrain between its lead character (Jodi Sta. Maria) and her parents:
Tatay (Bodjie Pascua): May problema ba?
Becky (Jodi Sta. Maria): 'Tay, pano po kung mag-resign ako?
Nanay (Carla Martinez): Bakit?
Becky: Hindi na po 'ko masaya!
Nanay: Hindi ka lang masaya magre-resign ka na? Hindi mo kayang tiisin?
Just like the exchange above involving resigning from work and just traveling the world, maybe you've had this kind of conversation with your parents or friends. And you're left to yourself more confused and upset than before. Nevertheless, keep reminding yourself that there is a silver lining in every obstacle you'll face—whether in your career or life in general.
Reasons Filipino Employees are Dissatisfied with Their Jobs
Experiencing job dissatisfaction and burnout is not new to any worker. Even before the pandemic, most employees were already experiencing dissatisfaction and burnout at work. Let's take a look at the common reasons employees are dissatisfied with their jobs.
1. Lack of Work-Life Balance
Work-life balance means to equally prioritize the demands of one's work as well as the needs of one's personal life. This scale is disrupted when one cannot balance their workload and personal matters. This became more evident when COVID-19 broke out globally. With employees having to work remotely, the line between work and home became unclear. Housework responsibilities and workload hinder most employees from taking the rest they need in order to function properly as a worker and as a member of the household.
Related Post: The Ultimate Guide to an Ideal Work from Home Setup
2. Ineffective Management and Lack of Leadership
There are some organizations that are unfortunately lacking in leadership and have poor management. This causes employees to feel job dissatisfaction when they have unsupportive and difficult supervisors at work. When the leaders aren't setting a good example, employees lose confidence and passion in their job and respective organization.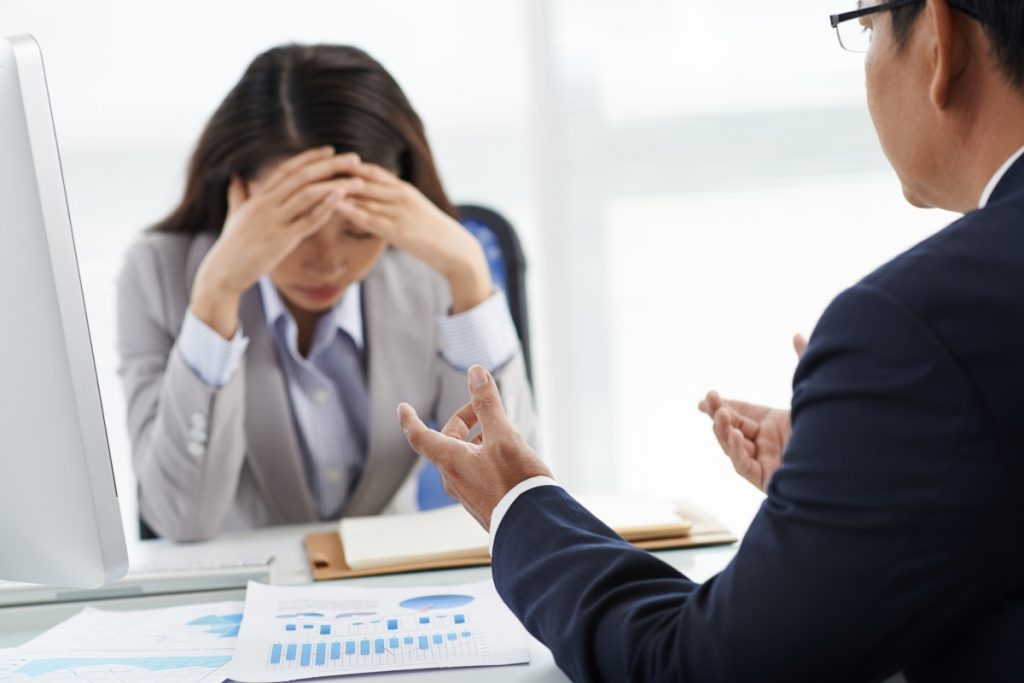 3. Career Stagnation
No one can grow if they do not have career goals. This is why when professionals no longer feel challenged, they become dissatisfied with their work. When they aren't gaining new abilities or taking on new responsibilities, they're particularly affected.
4. Wage and Benefits Dissatisfaction
Although it may appear greedy, let's face it: Wage and benefits play important roles in our working life. When employees perceive that their compensation and benefits aren't proportional to their achievements, they lose the desire to strive for their best and end up discontented.
When an organization does not place importance in giving out a competitive wage and employee benefits, employees are tempted to leave in search of a workplace with better salary and benefits.
5. Unrecognized Efforts
No matter how much workers strive to be noticed for their achievements at work, when they're not given the recognition they deserve, job dissatisfaction is likely the end result. Efforts left unrecognized may impel even the best employees to feel undervalued and unappreciated for their work. In this case, the solution for unsatisfied employees might be as simple as verbal praise or as elaborate as promotions, rewards, and compensation increases.
6. Lack of Meaning Behind a Role
Employees should feel as though they are making a significant contribution while also being engaged in the duties they are assigned. When an individual's interest and career aspirations do not meet, it's a challenge for the employee to push one's self to carry on with their responsibilities at work. The longing for meaning behind a job can definitely be a struggle and affect the performance of workers.
7. Limited Career Advancement
Job dissatisfaction is also caused by noticing that the same job they have now has better opportunities and career growth in another company. This makes employees feel sorry for themselves to the point where they doubt their purpose as professionals.
8. Burnout
According to the World Health Organization (WHO), burnout is a results from "chronic workplace stress that has not been successfully managed. It is characterized by three dimensions: feelings of energy depletion or exhaustion; increased mental distance from one's job, or feelings of negativism or cynicism related to one's job; and reduced professional efficacy." Employees experience burnout when they feel overwhelmed with workload and undervalued. It is the physical, emotional, and mental manifestation of too much stress with which we have to grapple.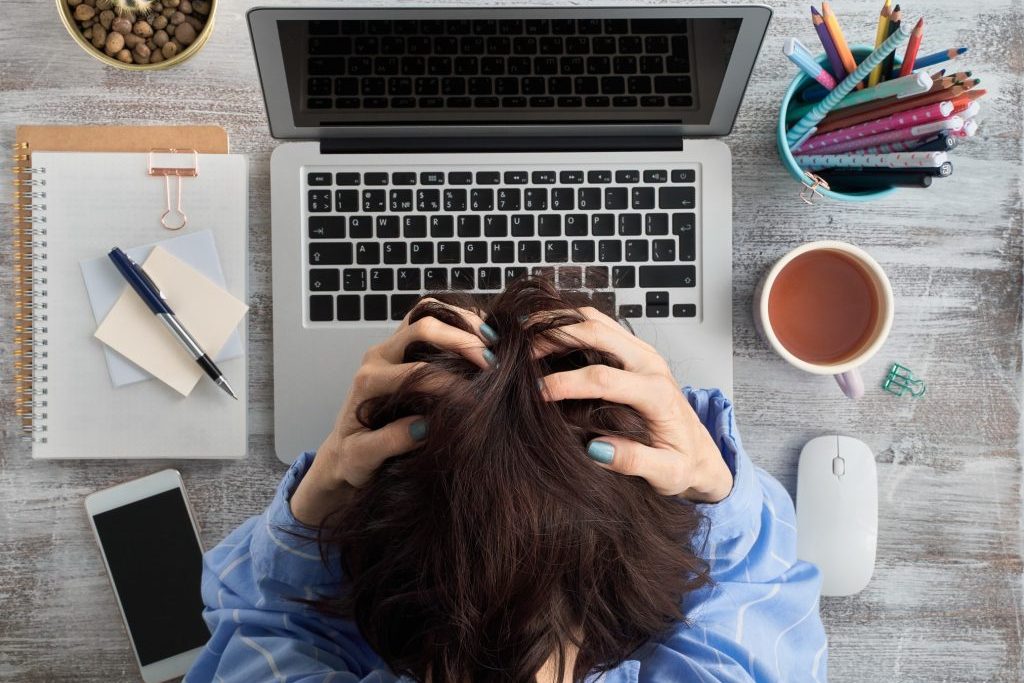 Tips to Overcome Job Dissatisfaction
It's important to take things one step at a time. We have to be reminded to be patient with ourselves because everything is a work in progress. Thus, here are some tips to help us conquer job dissatisfaction.
1. Acknowledge that you have these thoughts and feelings regarding work.
The key to overcoming anything is acceptance. When we are self-aware with what's happening to us in career and life in general, it helps us stay grounded. Acknowledging that you are dissatisfied with work is the first step. The second step is to think of your action plan to rise above the situation.
2. Find someone you can talk to and seek advice.
Finding someone you can trust and share your thoughts about work gives you a lot of perspective that is helpful for your own sake. Whenever you need advice, you can always talk to your friends, family, or colleagues. You can also talk to your boss and the HR and seek some counseling.
3. Know your limitations.
As much as you'd like to be known as the hardest-working employee in your company, you have to know your limits. Taking on more than you can handle can really burn you out.
Like it or not, other people we rely on for comfort and support may not be there for us most of the time. As adults, we have different responsibilities and schedules. Thus, when no one is available to give us an extra boost of motivation, we have to learn to lean on ourselves and be our own cheerleader.
5. Give yourself some self-care.
At the end of the day, after acknowledging, planning your action steps, and talking to others about your dissatisfaction from work, it still boils down to how you understand and take care of your needs, which include emotional, mental, and physical rest.
Make self-care a habit because it helps in refreshing your mind and body. Find an outlet you can do to bring inspiration for yourself. That way, it may ignite your heart and passion to continue working for your present and future self.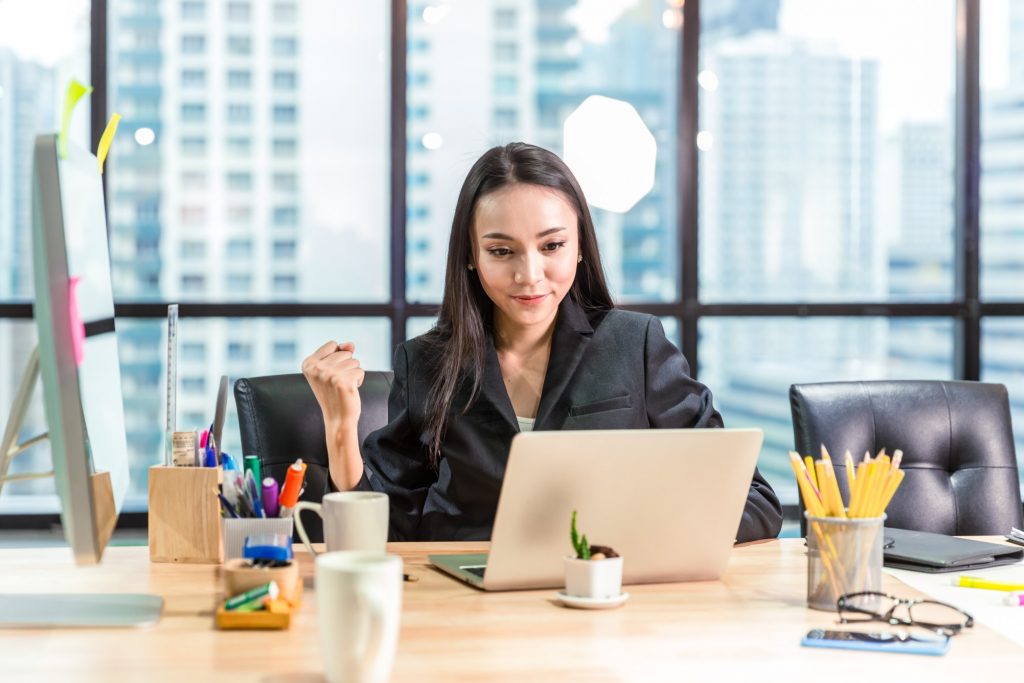 Remaining Hopeful Despite the Setbacks
We may encounter job dissatisfaction and burnout at some point in our life. Even so, we have to be hopeful and remember to believe in ourselves each time we log in for work. Hence, in a world full of colleagues repeatedly ranting out "Pagod na ako," may we be the ones to break the current by lifting each other up and tell ourselves and others, "Kakayanin mo yan!"
Better said than done; but when we realize that we are not alone and there are people willing to go through life and work with us, it reminds us to keep moving forward. Padayon lang kaibigan!