Budgeting is never fun especially when we have to save and survive until the next payday. But with majority of our salaries used up to pay our electric bill, water bill, and internet bill, will we ever have the chance to enjoy a sumptuous meal with our friends? "Wala na naman para sa food trip." Cheer up, child! From now on, you will never have to decide between barkada day out and budget cut. Here are the best food trip destinations under 300 you can find within and near San Pedro that will let you enjoy a one-day treat without disorienting your budget.
Note: We guarantee that the following images you're about to see will trigger your cravings more than the ones we featured in our previous article. Again, proceed with caution.
1. Taste of Joy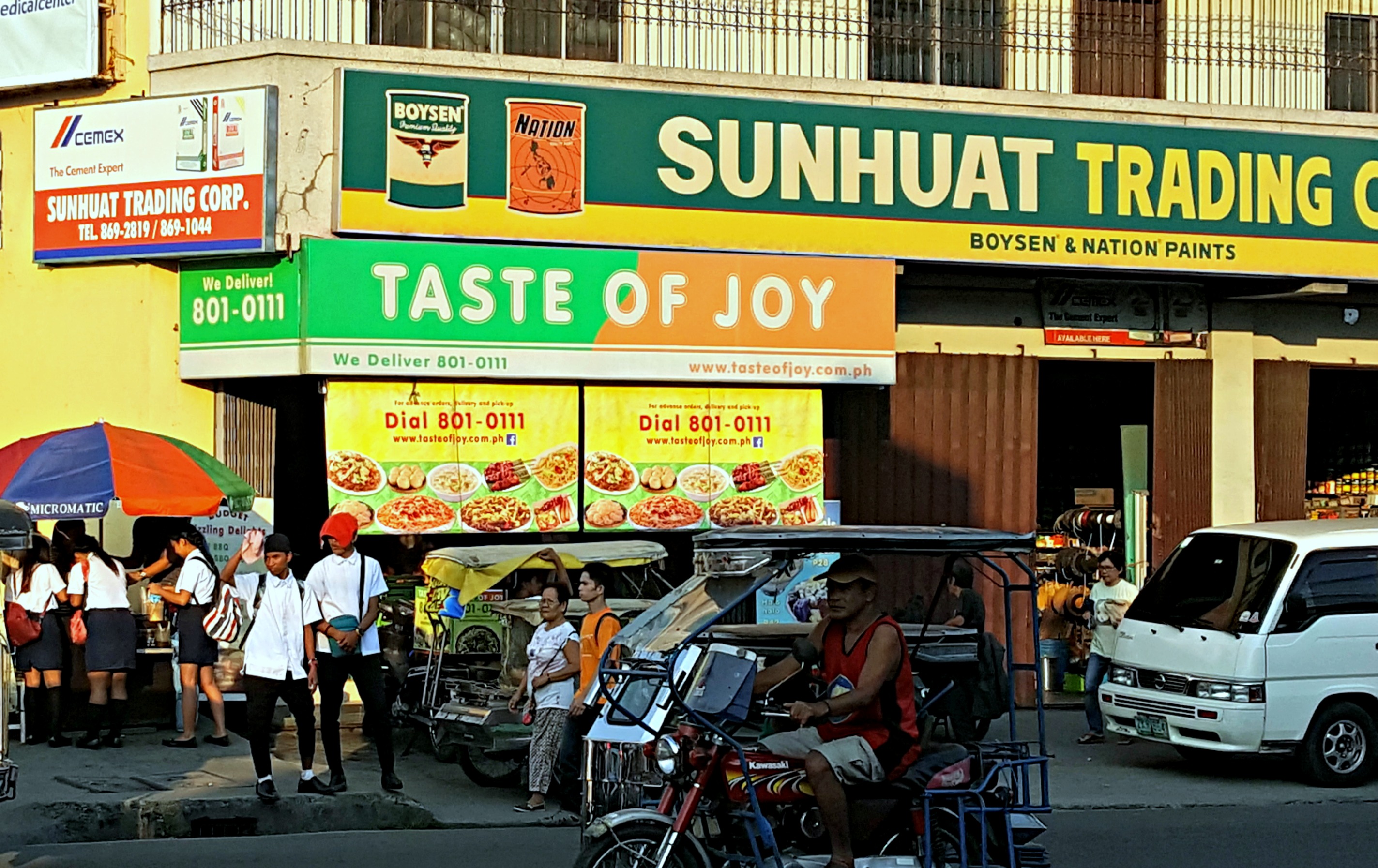 Where to Find: Available in certain parts of the south but the nearest branch within San Pedro is along the National Highway (in front of United San Pedro Subd.)
Price Range: 62 – 80 pesos per solo meal
Must-try: Pancit Miki Bihon and Pichi-Pichi with cheese
Just along the National Highway (beside Super 8 Supermarket and in front of United San Pedro) stands Taste of Joy where you can munch on your all-time favorite meryenda. This awesome food stop serves popular Filipino dishes such as pork barbecue, Pinoy-style spaghetti, Pancit Bihon, and Pichi-pichi, to name a few.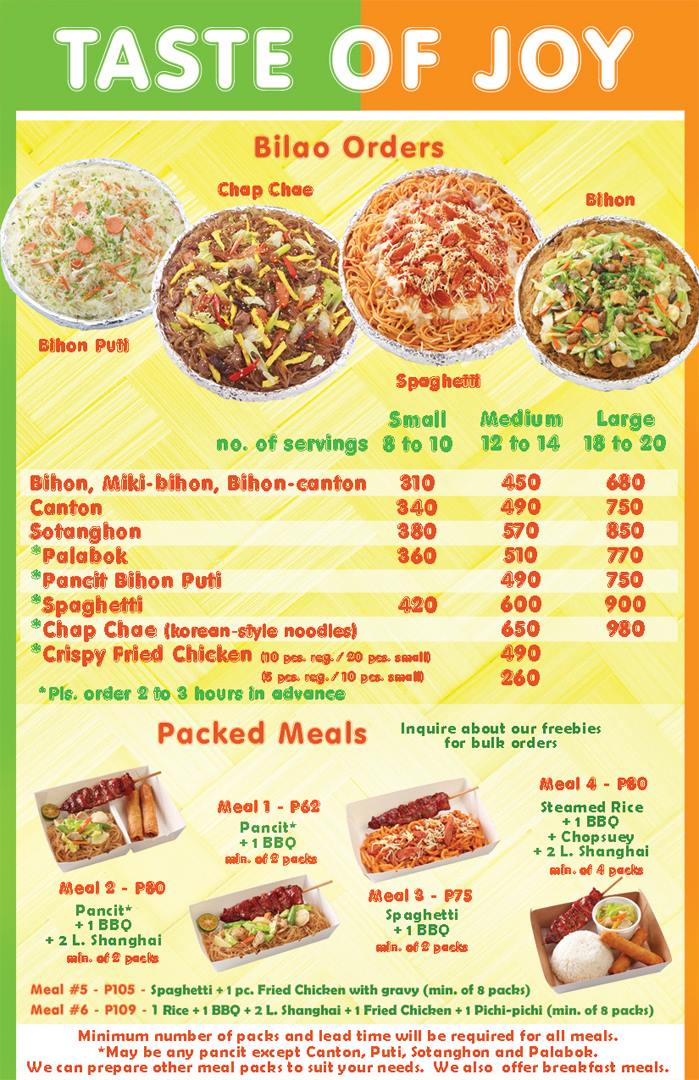 Taste of Joy doesn't only cater affordable solo meals, they also offer bilao orders for delivery so you can throw a feast to your barkada or family everywhere. Now, don't worry about the expectation-vs-reality experience on the amount of food, because their bilao meals are so siksik, it can make you cry tears of joy!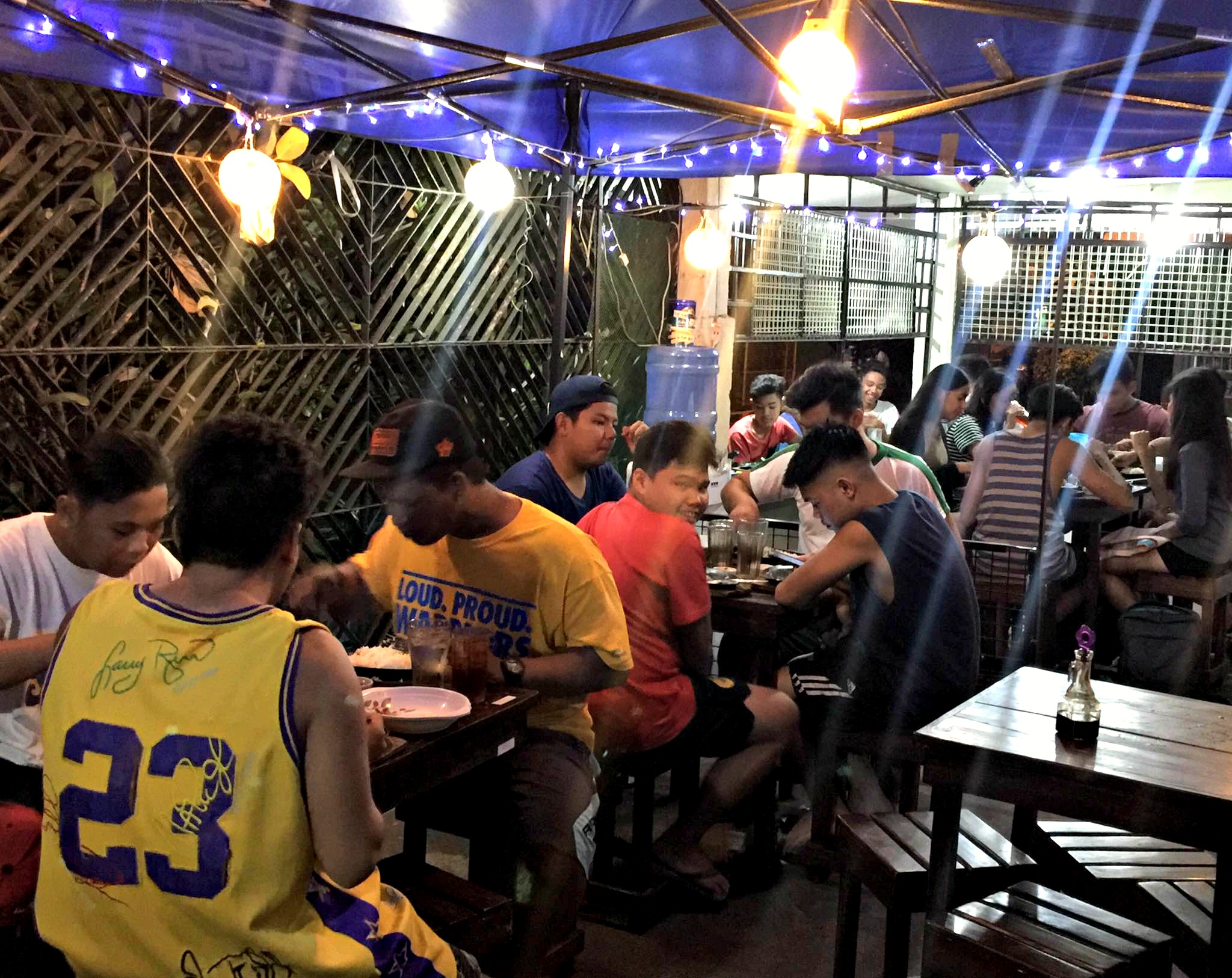 Where to Find: 11th Street, #32 Phase 4 corner JP Rizal Street, Pacita Complex 1, San Pedro Laguna
Price Range: 50 – 150 pesos per meal
Must-try: Sisig and pork steak
Oh, yes! Who doesn't love Sisig? The sizzling sound it makes from the hot iron plate is like music to our ears. If you think you can't buy a flavorful plate of Sisig meal under 150 pesos, then Sisig Ave. will put your speculations to shame.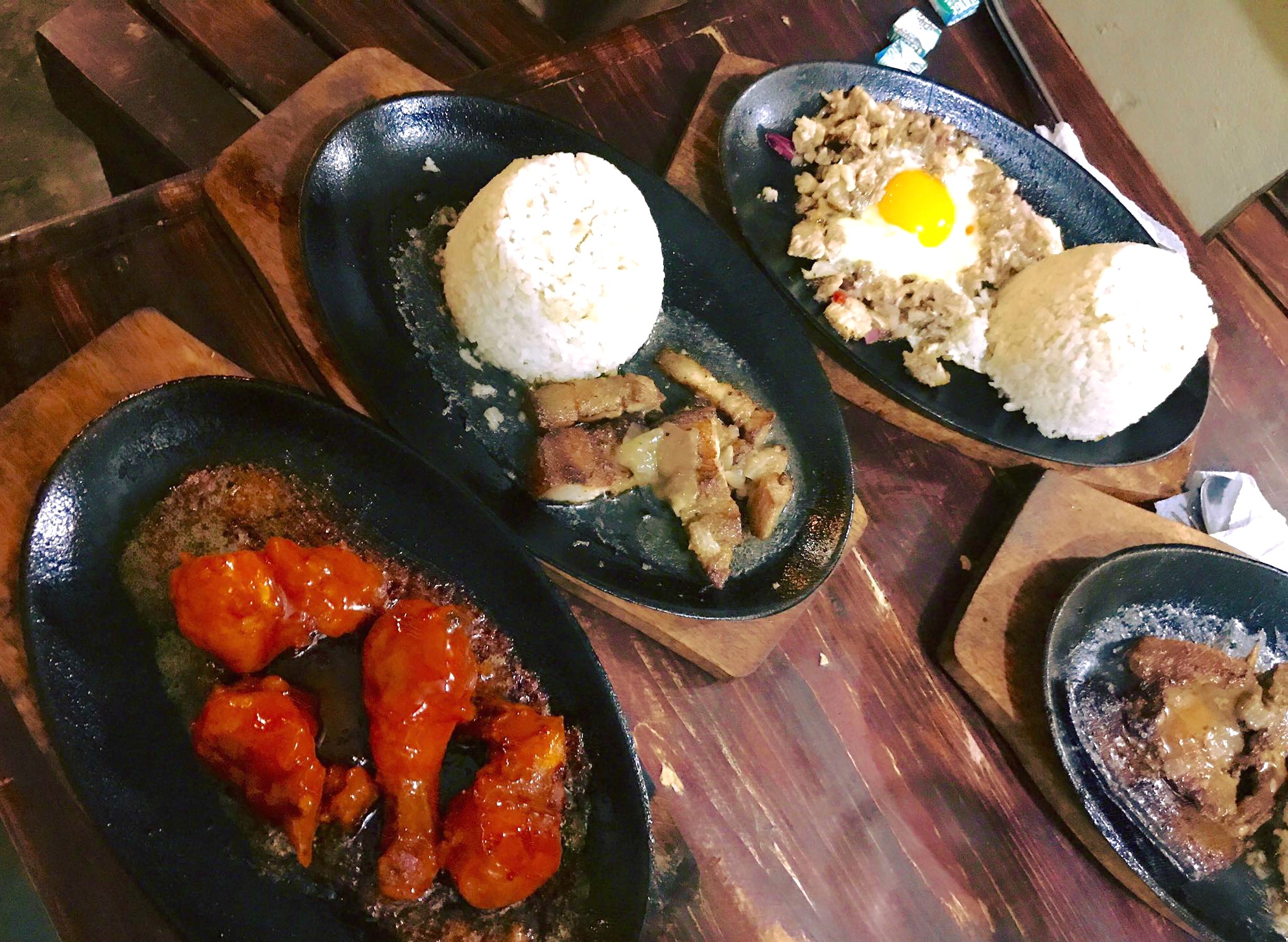 Aside from their best-selling Sisig, Sisig Ave. also offers pork steak, Bicol Express, buffalo chicken, and buttered shrimp in their menu. If you're a fan of spicy condiments, you may like their own chili garlic sauce, as customers say its level of spiciness can fight for you. In Tagalog, "kaya kang ipaglaban, bes."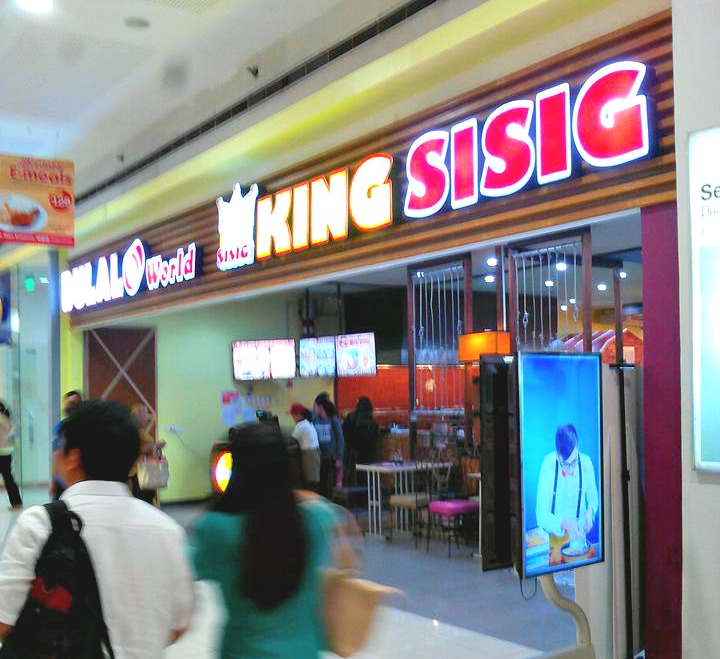 Where to Find: Available in certain parts of the south and Metro Manila, but the nearest you can find from San Pedro is in SM Muntinlupa
Price Range: 50 – 130 pesos per meal
Must-try: Sizzling pork sisig
Some people love Sisig, but love unli rice more. If you're looking for nearby food destinations under 300 that serve your favorite Sisig with unlimited rice, King Sisig in SM Muntinlupa will get you covered.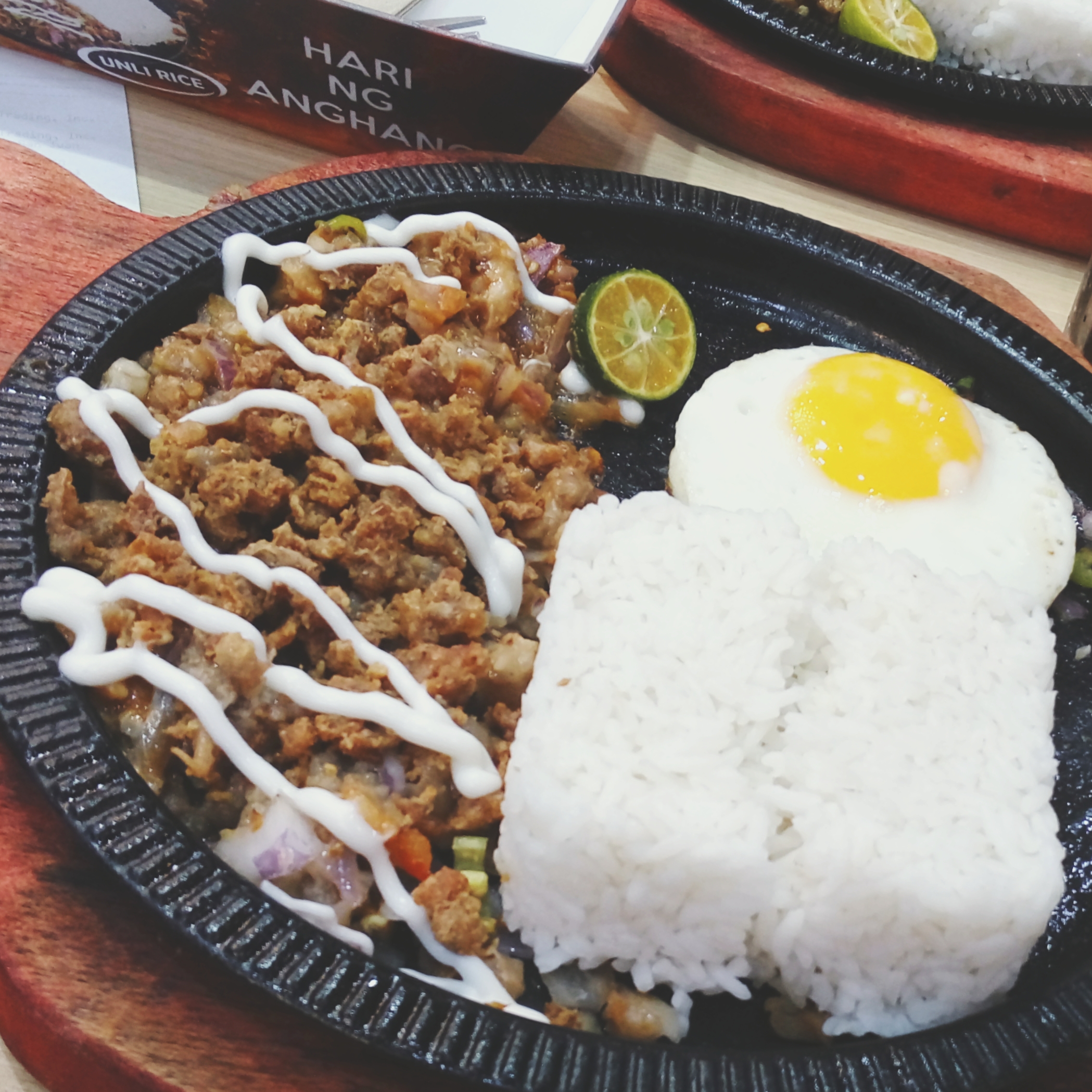 Here's the good news: for just 145 to 235 pesos, you can already throw Sisig party to 5 of your friends! Isn't that awesome? Their party packs don't only contain their best-selling sisig dish. It also includes beef tapa, sisig pancit, liempo, and lechon—depending on the package you choose.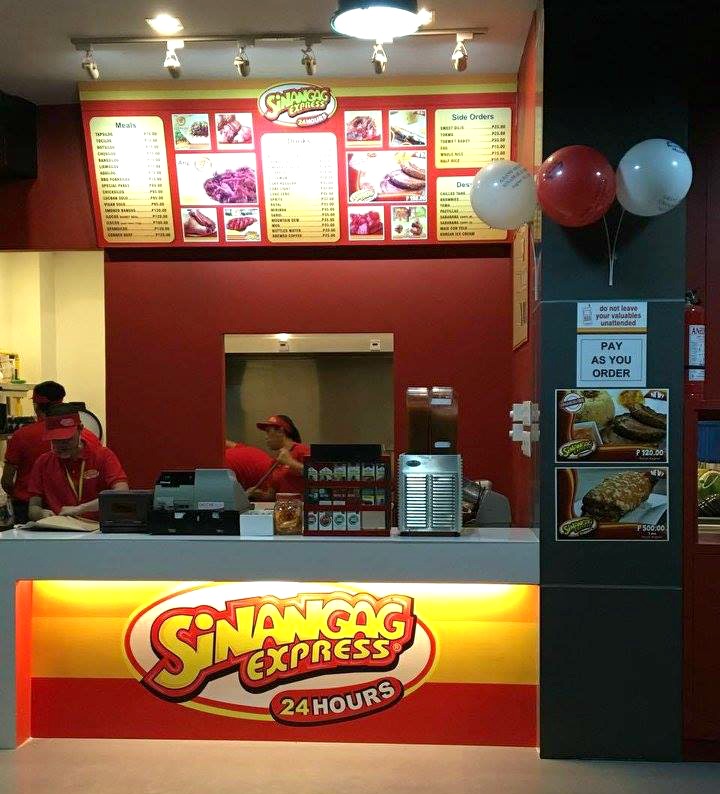 Where to Find: Available in certain parts of Metro Manila, but the nearest branches you can find in San Pedro are along Pacita Avenue and National Highway, San Pedro (under Chill restobar)
Price Range: 60 – 120 pesos per meal
Must-try: Tapsilog
What makes Sinangag Express one of the best food trip destinations under 300 in San Pedro? It allows foodies to enjoy their favorite silog dish round the clock. You read it right, friend. This Filipino breakfast haven is open 24 hours! No wonder why it's the favorite tambayan of employees on a night shift.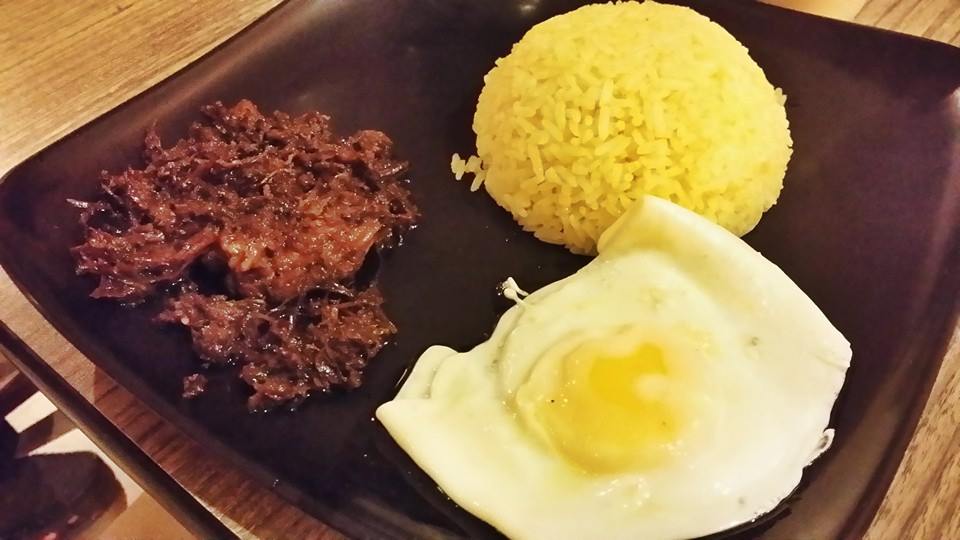 If you haven't tried their tapsilog, then you haven't tasted a different version of tapa in your life yet. Unlike other silog places that serve chunky tapa, Sinangag Express' tapa is shredded like corned beef. So don't you worry about the tough meat as Sinangag Express will make your Tapsilog experience easy and tasty.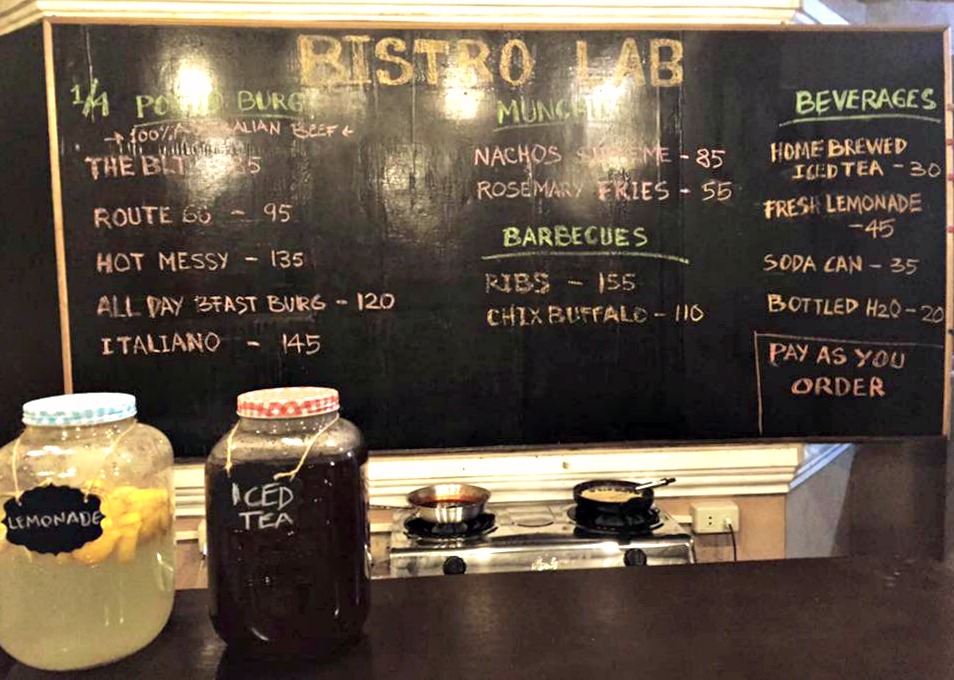 Where to Find: Father Masi Street Holiday Homes Phase 3, San Pedro, Laguna
Price Range: 85 – 155 per meal
Must-try: BLT Burger, Blue Bayou Burger, Hot Messy Burger, and Nachos Jalapeño.
Bistro Lab may be a tiny restaurant inside a residential area, but the quality of their burgers are guaranteed to make you go, "Wooow!" because of its size, thickness, and flavor. Not to mention the crispy potato chips on the side.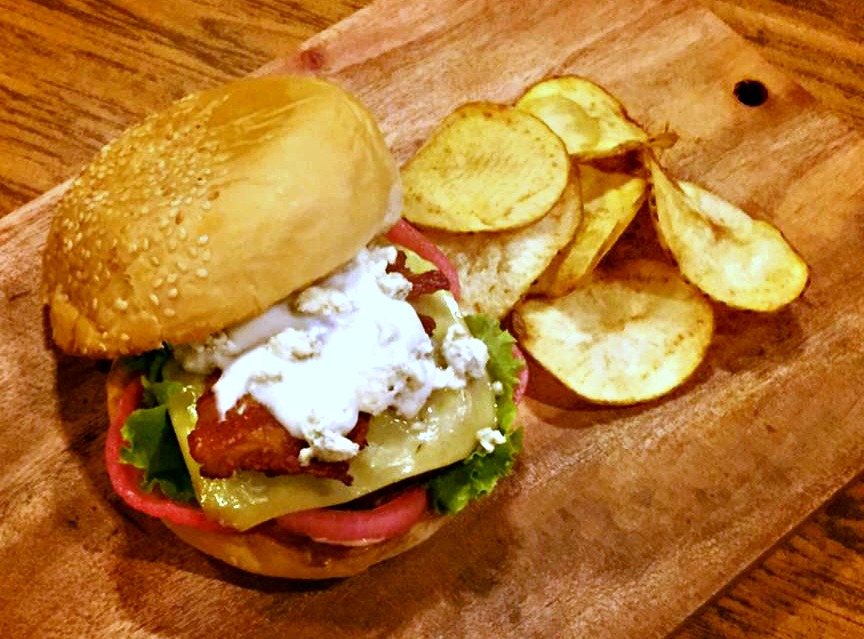 If you're new to this place and don't know which burger to try first, the Blue Bayou Burger and Hot Messy Burger are the popular choices! Customers keep coming back to Bistro Lab because of its cozy atmosphere and great food na hindi tinipid!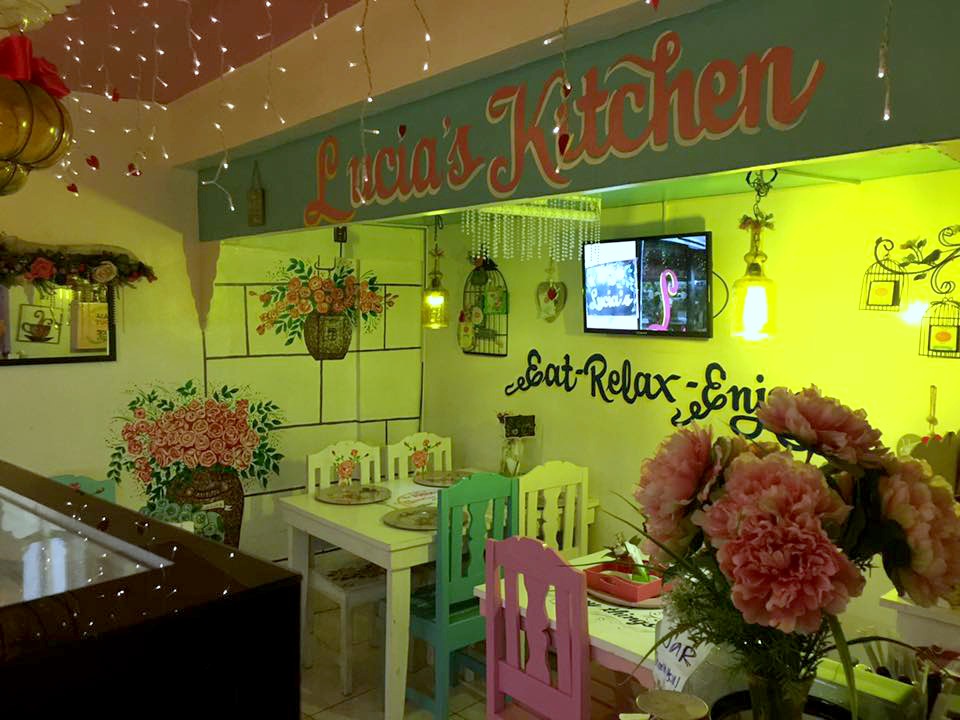 Where to Find: Ricarte Street, San Antonio, San Pedro, Laguna
Price Range: 80 – 200 pesos per meal
Must-try: Baked Penne, cheesecakes, and Hershey's Mocha Frappuccino
Prepare both your tummy and smartphone as Lucia's Kitchen will bring out your inner Kikay, foodie, and photographer—all at the same time! Lucia's Kitchen's playful atmosphere makes it a giant dollhouse. Hence, it deserves a spot in the best food trip destinations under 300 within and near San Pedro, Laguna.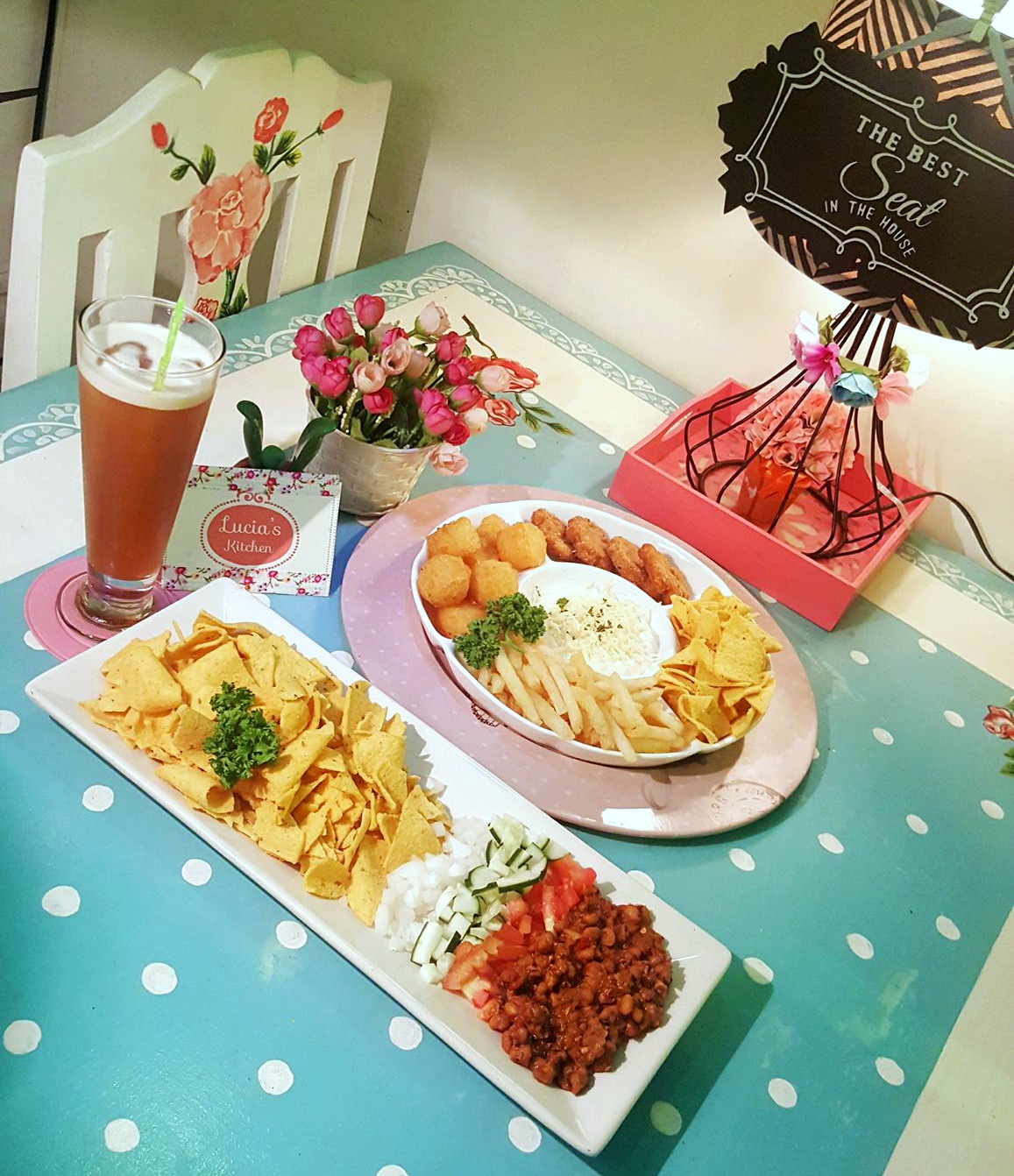 Not only is the place "instagrammable" as most Millennials call it, the way Lucia's Kitchen's crew garnishes and decorates the food is picture perfect, too! Take your squad here, because every inch of this cutesy of a food place is worth your selfies and groufies.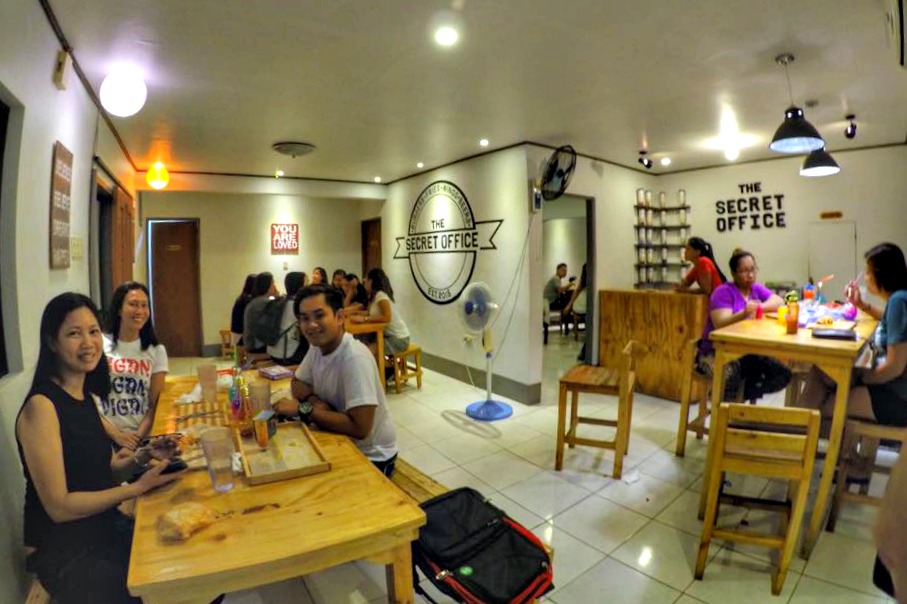 Where to Find: Blk 9 Lot 24 Jasmin St. Camella South-I, Cuyab, San Pedro, Laguna
Price Range: 85 – 245 pesos per meal
Must-try: Chicken wings, burgers, and tall shakes
Are you looking for a burger restaurant that serves both good food and fun? Well, The Secret Office can double it for you! This cool food place doesn't only offer mouth-watering burgers named after funny corporate lingos and names. It also allows you to have fun and play thrilling games that will make you scream your lungs out, too.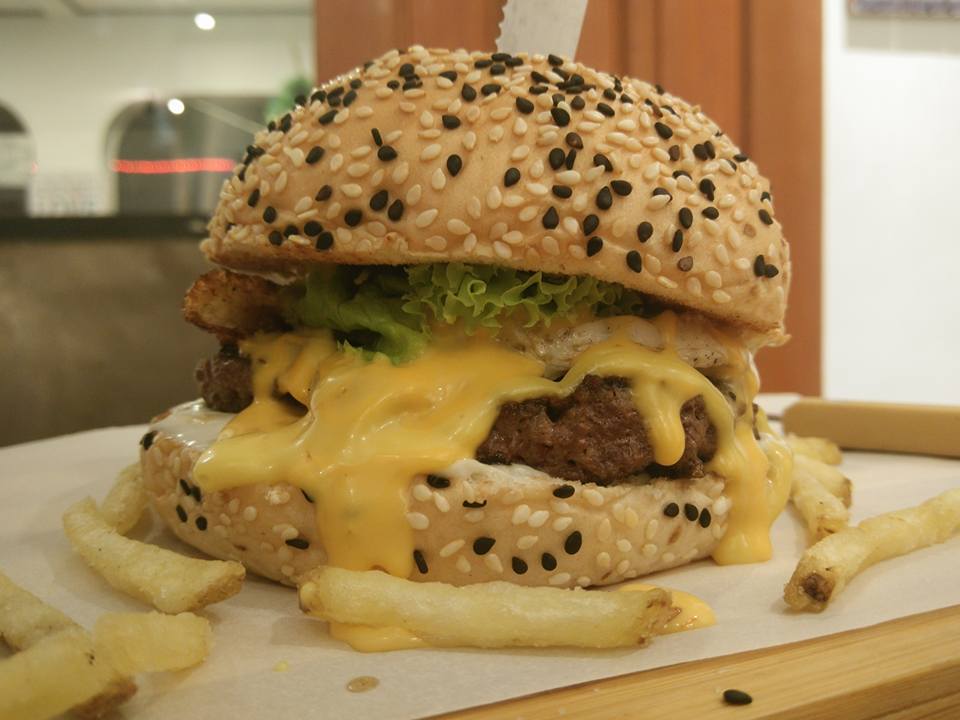 The Secret Office is also popular within the neighborhood for its tall milkshakes, chicken wings, tower cheese sticks, and French fries. Now, who says you can't be busog in both food and laughter under 300 pesos?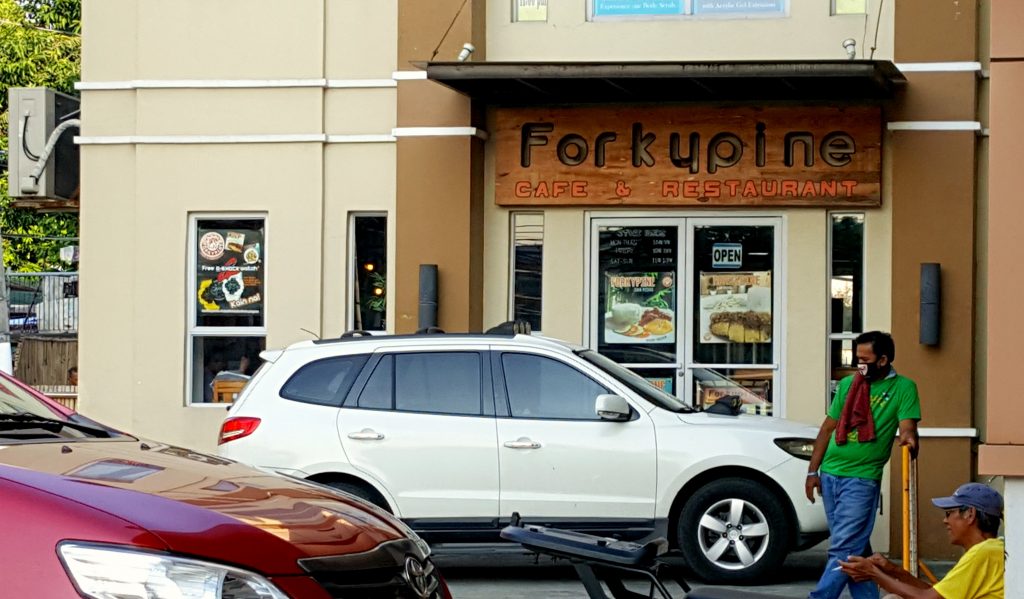 Where to Find: United San Pedro Subd., San Pedro, Laguna
Price Range: 120 – 180 pesos per meal
Must-try: Pork Tonkatsu and Blue Lemonade
If you're in search for a much accessible food place within United San Pedro Subd., Forkypine is the best pick. As for its loyal customers, Forkypine is a great place for family bonding because of its homey and cozy atmosphere.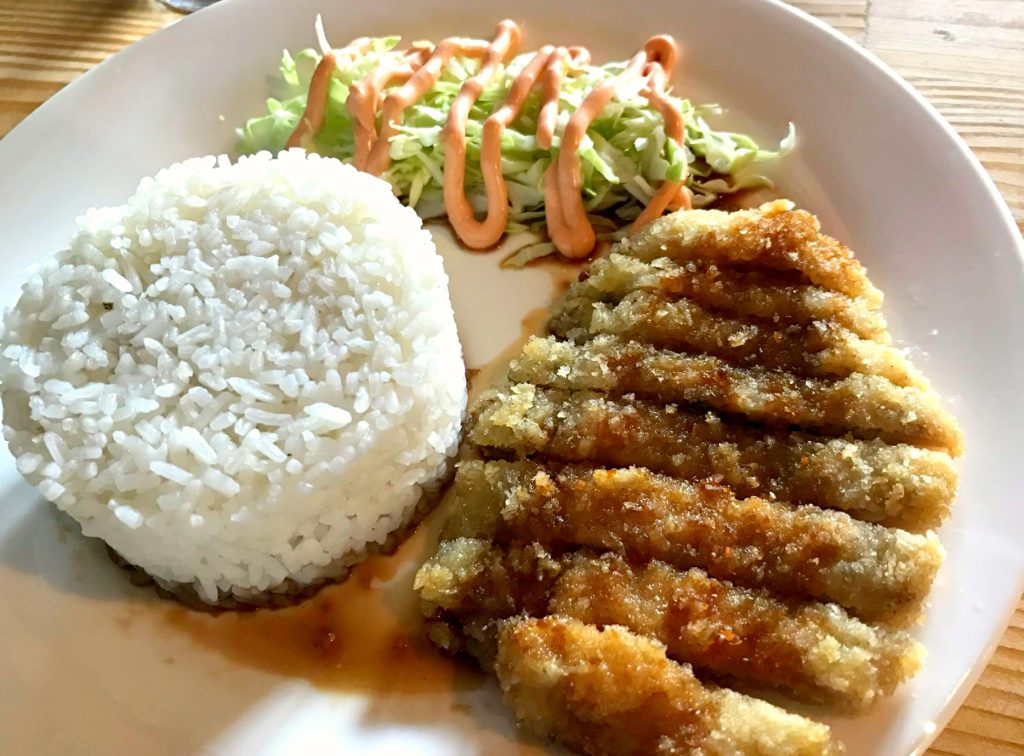 Forkypine likewise serves certain dishes you thought you can only enjoy in an expensive restaurant such as cereal chicken, orange creamy pumpkin soup, red velvet and peanut butter pizookie, and cheesecakes. Who would have thought you can experience restaurant-quality food for only 200 pesos or less?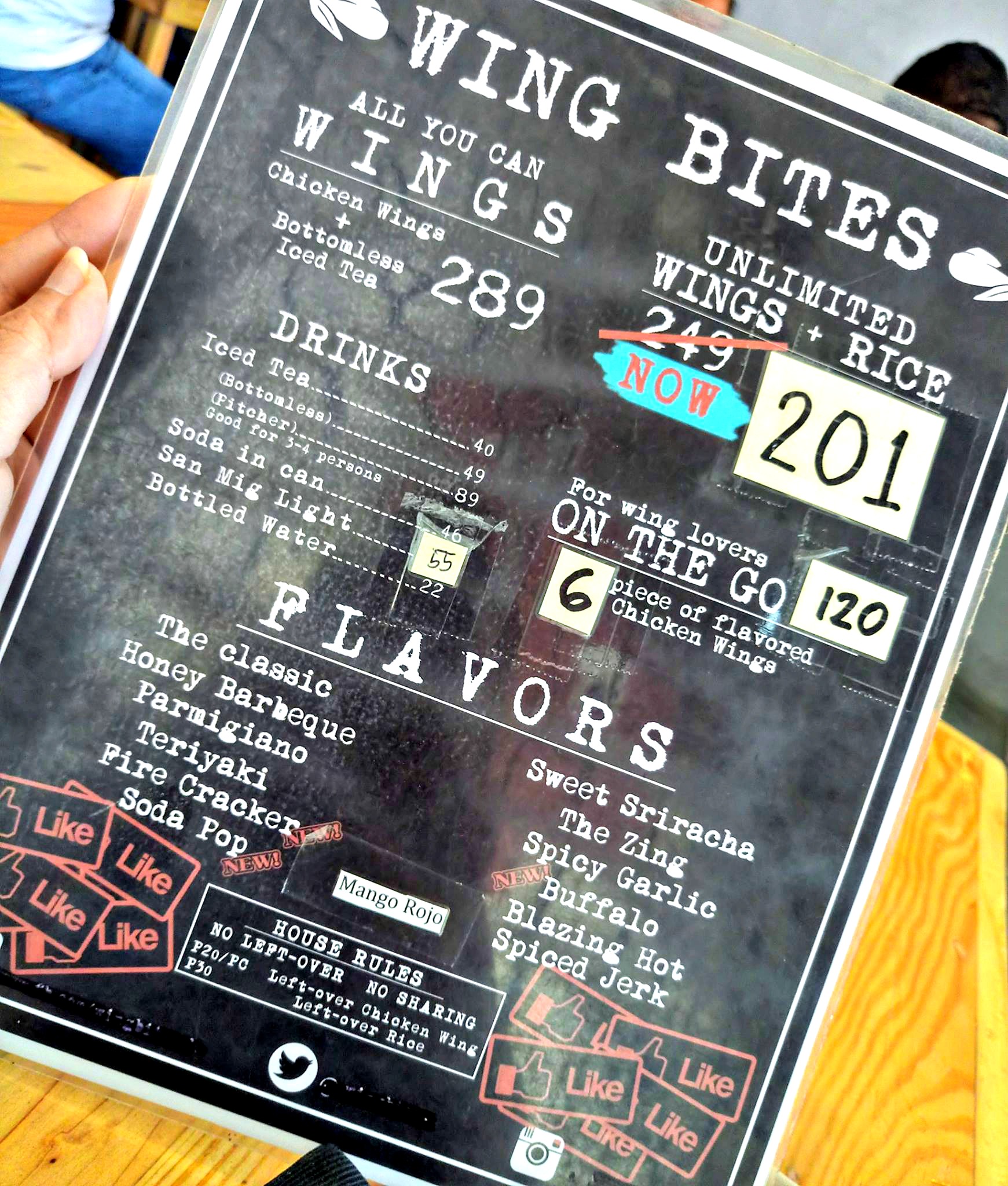 Where to Find: Unit 1E EM Arcade Building, 30 Amante Street, National Highway, Poblacion, San Pedro Laguna
Price Range: 120 – 290 pesos per meal
Must-try: Assorted flavors of chicken wings
Attention, chicken wing lovers! If you think you've already tasted all the chicken wing flavors available, well Wing Bites has more to offer! This chicken wings paradise is popular in San Pedro and nearby places for its plethora of flavors and unlimited rice for only 201 to 289 pesos.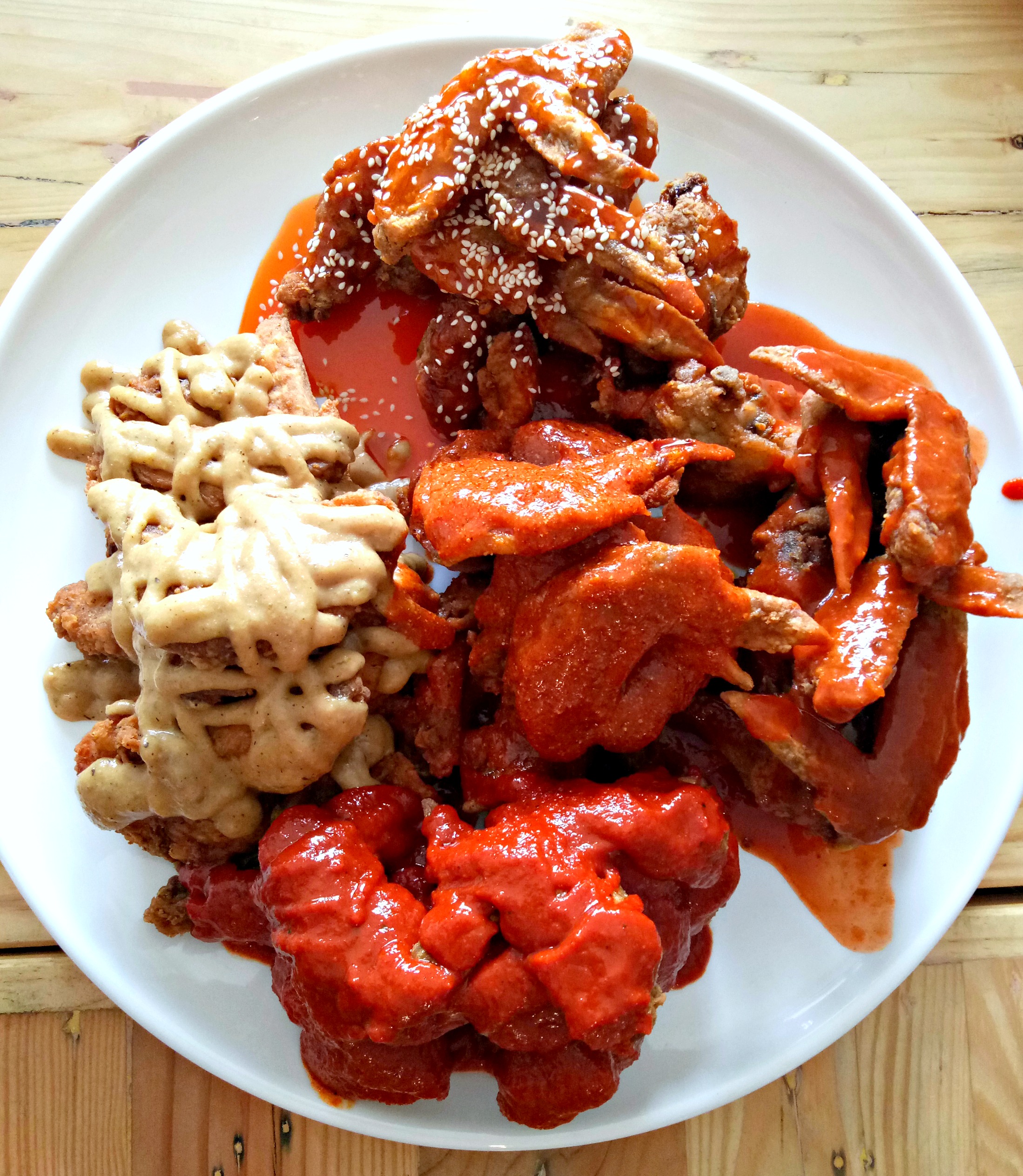 What sets Wing Bites apart from other unlimited chicken restaurants is that it offers 12 flavors: The classic, Honey BBQ, Parmigiano, Teriyaki, Fire Cracker, Soda Pop, Sweet Sriracha, The Zing, Spicy Garlic, Buffalo, Blazing Hot, and Spiced Jerk. Good luck on your diet, peeps!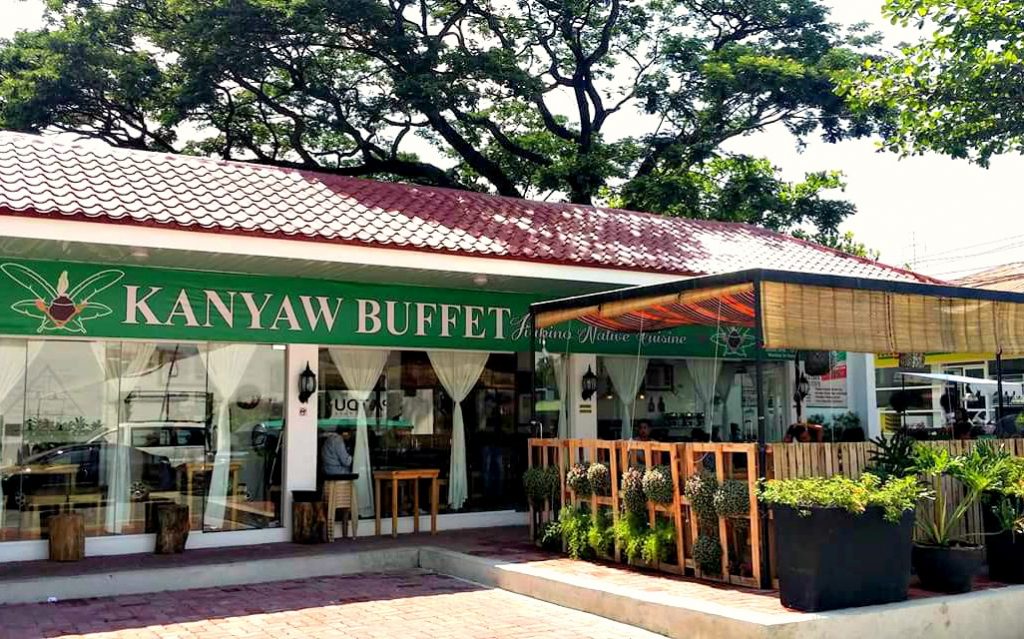 Where to Find: Patdu Business Park 07, Estanislao St., Lakeview Homes, Putatan, Muntinlupa
Price Range: 30 to 85 pesos per meal, 199 pesos per head for buffet
Must-try: Menudo, pancit, and halo-halo
Is it possible to feast while on a budget? Yes—with Kanyaw Buffet Eat All U Can! For just 199 pesos, you can indulge on popular Filipino dishes non-stop with free Halo-Halo.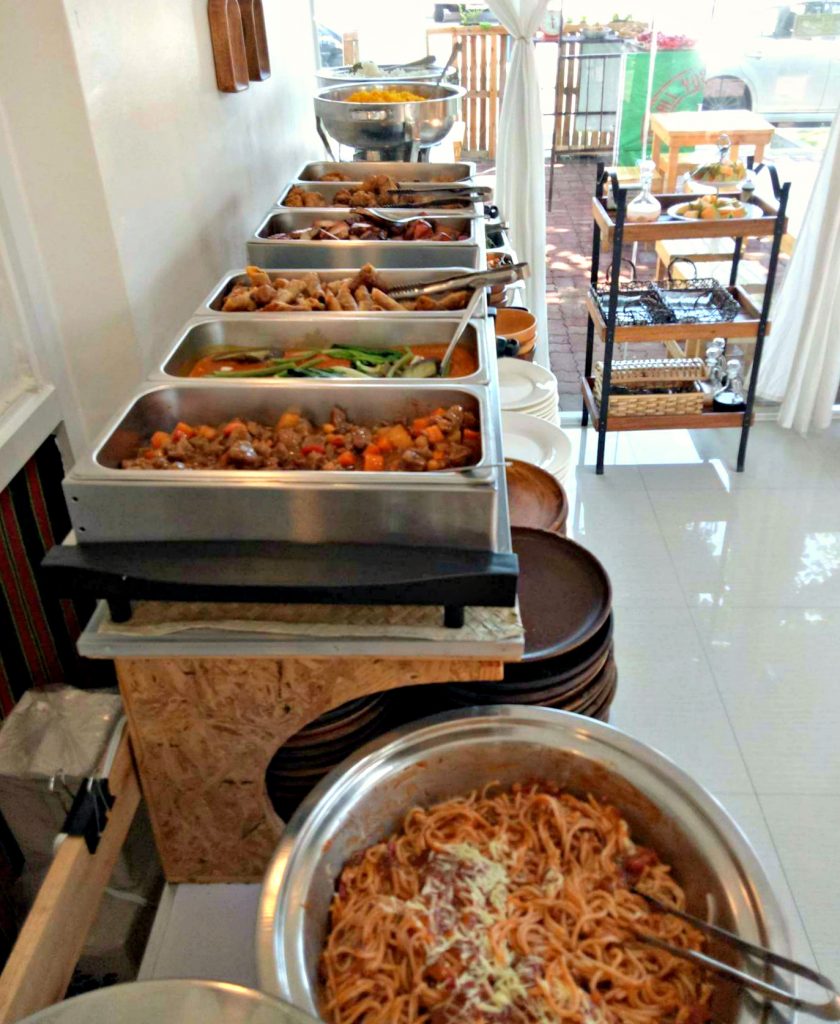 Not only is this place known for its quality buffet dishes, such as its pancit loaded with toppings and a free Halo-Halo, it's also popular for its homey, Cordillera-themed atmosphere. No wonder why its name Kanyaw means "feast" in Ifugao dialect.
Which among these food trip destinations under 300 you haven't visited yet? Hold on, let your dad know of your whereabouts first! Who knows, he might just give you money to spare. Once you do, share this to your friends, co-workers, and family. Malay mo, makalibre ka pa!