"Happy employees lead to happy customers, which leads to profit." — Vaughn Aust
Employee engagement plays an important role in making employees content, happy, and productive. It helps them do better at their jobs and have the motivation to achieve success, not only for themselves, but also for the business. Thus, many companies aim to have engaging cultures.
This has been a strategy of many business owners because it helps employees to be better. If you want job satisfaction and experience a positive culture in a workplace, you can start with employee engagement. Read on to know more about it and how it affects your career.
What is Employee Engagement
Employees make the company succeed. Without good, dedicated employees, it would be difficult for a company to rise above its competitors. Hence, making sure that employees are committed to their work is important. While it sounds easy, it's anything but. It's a big challenge to stay devoted to what we do. But, it's possible.
This is where employee engagement comes in.
Employee engagement is about communication, connection, dedication, and commitment of employees toward their job. It is more than being happy at work—it's beyond good culture, employee satisfaction, and great work experience. But considering those could lead to employee engagement.
The Importance of Keeping Employees Engaged
As mentioned earlier, employee engagement is very important. It does not just motivate us to go to work every day; it also gives us the drive to be productive and achieve success. It doesn't end there because employee engagement has a lot more benefits. Here are some of its most common pros.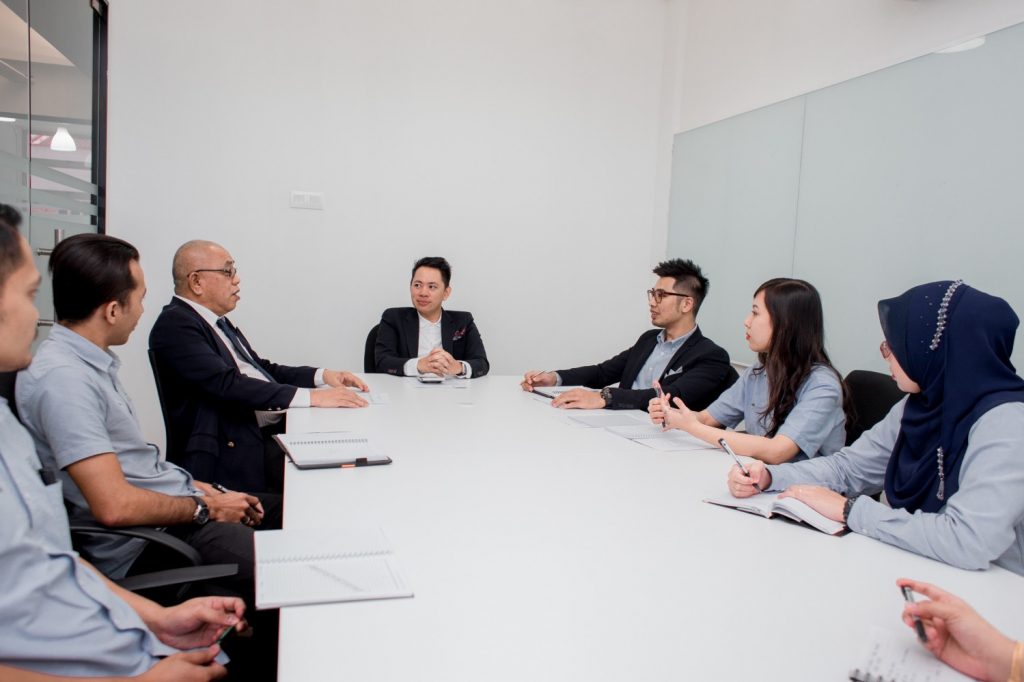 Employee engagement creates a positive environment.
It boosts employees' self-esteem and self-confidence.
When employees are engaged, they perform better. Thus, profitability increases, too.
It drives them to be proactive and go the extra mile.
Engaged employees encourage others to do better.
When employees are engaged, employee retention increases.
Engaged employees observe good attendance and value time.
It helps employees see value in what they do. This, in turn, helps improve performance.
This engagement increases customer satisfaction ratings.
It opens the door for employee satisfaction and happiness.
Components of Employee Engagement
Engagement in the workplace has a lot of benefits. Thus, it's advantageous to ensure that there's strong employee engagement. Here are some components the company needs to consider and foster to achieve that.
1. Engagement with the Organization
Engaging with the organization helps employees learn the culture of the company, its vision, mission, and core values. These are important because they are what the company believes in. Thus, if you know those, you get to perform according to the company's mission and vision.
2. Engagement with the Manager
This is more targeted because it measures the engagement of employees to their immediate superior. This is about good relationships between employees and managers. This can be achieved by fair treatment, communication, and efforts to feel valued. Also, being engaged with your manager could help you with how you go about your tasks.
3. Engagement through Rewards and Recognition
Being noticed and appreciated by your superior gives a sense of success. A study shows that 84% of highly engaged employees received recognition. Receiving a token, a pat on the back, or a certificate of recognition for doing a great job motivates employees to do better in their post. Plus, it increases their confidence and self-esteem which in turn could lead to productivity and profitability.
4. Engagement for Personal Growth
Employees are more engaged when they know there's room for learning. They make the company work like they are parts of a machine. Each part should be maintained to function well. In the same way, when there's no more growth, employees tend to lose their motivation which could affect their performance.
Further, employees seek for a work environment that pushes them to improve and excel. A survey says that 25% of Millennial and Gen Z employees are engaged when they're learning. This is also the factor that most employees consider when deciding whether to stay in the company or it's time to look for a greener pasture.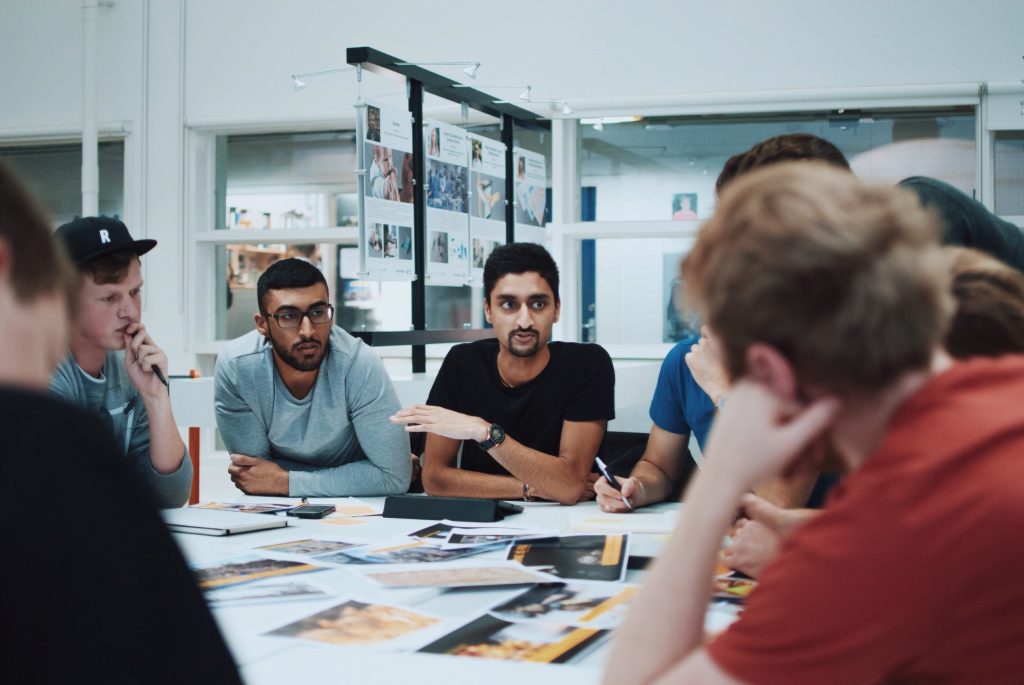 Tips in Improving Employee Engagement at the Workplace
You need to work hard to succeed and doing that in an engaging environment makes working easier and more fulfilling. Plus, having that type of workplace gives you the desire to do tasks effectively and efficiently. This benefits, not only you, but also the whole company.
Ensuring that there's employee engagement isn't just the role of CEO or managers. Everyone has a take on it, too. So, whether one is in the top position or an entry-level employee, they can do something to strengthen engagement in the company. On the other hand, if you're still looking for a job and wondering how employee engagement works, here are some of the things you can do to keep in mind.
1. Be involved.
The first step to employee engagement is by being part of a team. Being open to collaborate and involved with the company culture are important to be engaged. If you're new in the company, grab the opportunity to be part of a group. You'd know that you're engaged when you see your office as a community instead of a workplace.
2. Be committed.
Investing in work goes a long way. When employees invest their time and emotions into what they do, they take ownership. They value it and exert more effort to achieve its goals. Thus, employee engagement helps you to be committed to your job. It won't just be about the salary; you'd know you're engaged when you strive to contribute to the success of the company as well.
3. Communicate.
It's very important to have good communication between all employees. This avoids misunderstanding and conflicts. Having employees communicate with others is key to fostering good relationships in the workplace. A company that values employee engagement encourages its employees to be open with their coworkers, even to the management.
4. Lead.
Being given the opportunity to lead and make decisions could boost your morale. It gives a sense of responsibility and it impacts employee engagement. Thus, it's advisable for managers to delegate tasks to show that they trust their team.
5. Be purposeful.
Knowing the reason behind what you're doing enables you to value your work. It pumps you up to be better in what you do. It makes you more productive and proactive. This leads to excellent performance outcomes. In addition, it's easier to do something when you know why you're doing it.
6. Strive for excellence.
Employees who give their best are rare gems. Most of them are engaged and empowered, that's why they do nothing but the best. Excellence isn't about perfection but the progress and the effort you put in to get better. This is connected with how employees are fueled with training programs and encouragement to go for better outcomes.
7. Have a work-life balance.
Dedicated, motivated, and empowered—these words are usually used to describe an engaged employee. Thus, some people would think that high-performing employees only work their heart out to achieve success. But, you'd know if you're in an engaging community when you get to experience work-life balance—the rewards of hard work and the luxury of being able to enjoy the beauty of life.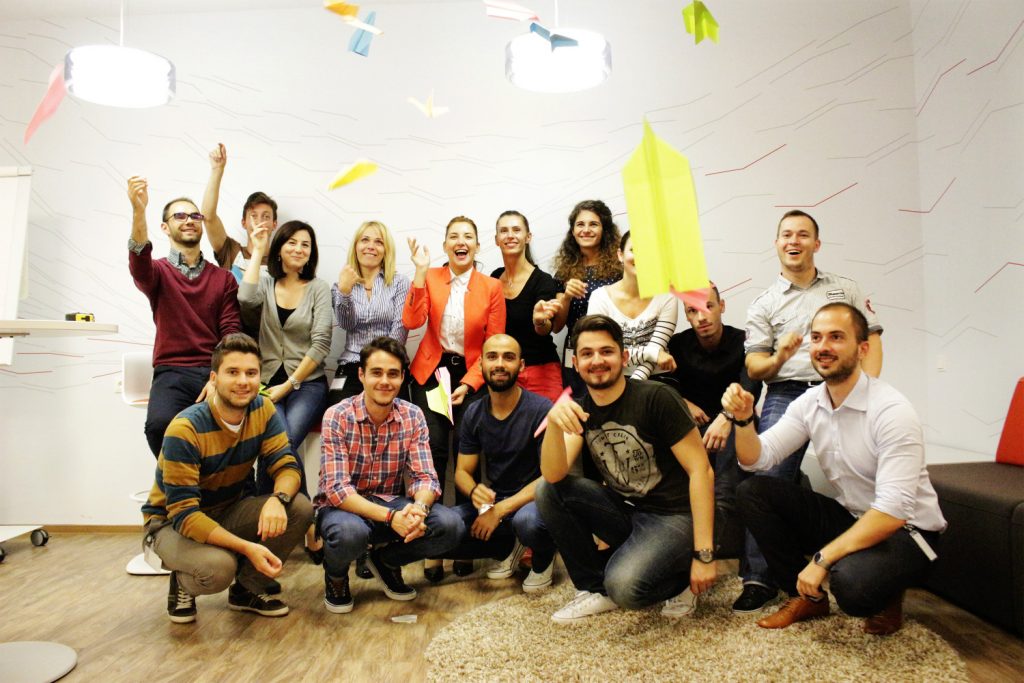 Keys to Boosting Employee Productivity
Productivity is one of the advantages of employee engagement. Highly engaged employees are productive, and this contributes so much to the growth of the company. Not only that—it also increases employee retention. Thus, it helps the company save costs from hiring and training new employees.
Here are some of the things employers and managers do to boost employee productivity.
1. Employee Surveys
Conducting surveys is helpful because the results give you the idea about what others think and feel about the matter. In this case, it's a way to check employees if they are satisfied, happy, and engaged at work. Some common survey questions include, "Are you happy with your job?" and "What motivates you to go to work every day?"
2. Rewards System
Another way to boost employee productivity is through rewards. Let's face it: Most employees are transactional rather than transformational workers. Positive reinforcements such as giving rewards and recognition give them an extra push to do their job with excellence and dedication. Thus, many team leaders implement reward systems hoping for the discretionary efforts of the team.
3. Strong Communication
There'll be no productivity if tasks were not delegated properly. This can only be achieved with effective communication. Maintaining open communication between workers helps build trust. This is a crucial factor to achieve productivity because when you trust that your team can deliver their task efficiently, you can focus on your core responsibilities. In that way, you get to tick your checklists one after the other.
Employee Engagement at FilWeb Asia
Being part of a company that puts value in the engagement of its employees is a blessing. As previously stated, being engaged in your workplace contributes to how you deal with your job. Thus, pursue to be part of a company where engagement, growth, and well-being of the employee matter.
If you're a job seeker wishing to be part of that kind of work environment, FilWeb Asia is the place to be. They care about the employees by making sure that they are equipped with advanced technology to make work easier. Plus, they're also encouraging employees to have a work-life balance and give opportunities for professional growth.
Looking for more career advice? Check our workplace tips for more. And if you want to experience what it feels like to be engaged, check our career opportunities and be part of our community.