Have you been hoping to fill in your 2018 calendar with your dream vacations and adventures? Start marking your calendars because Malacanang has already released the list of holidays for 2018 through President Rodrigo Duterte's signed declaration under Proclamation No. 269.
Save your leave credits and add them to the ten (10) regular holidays, six (6) special non-working days, and two (2) additional special non-working days next year.
If you're planning to relax and achieve your travel goals this 2018, check out the infographic below and file your vacation leaves strategically.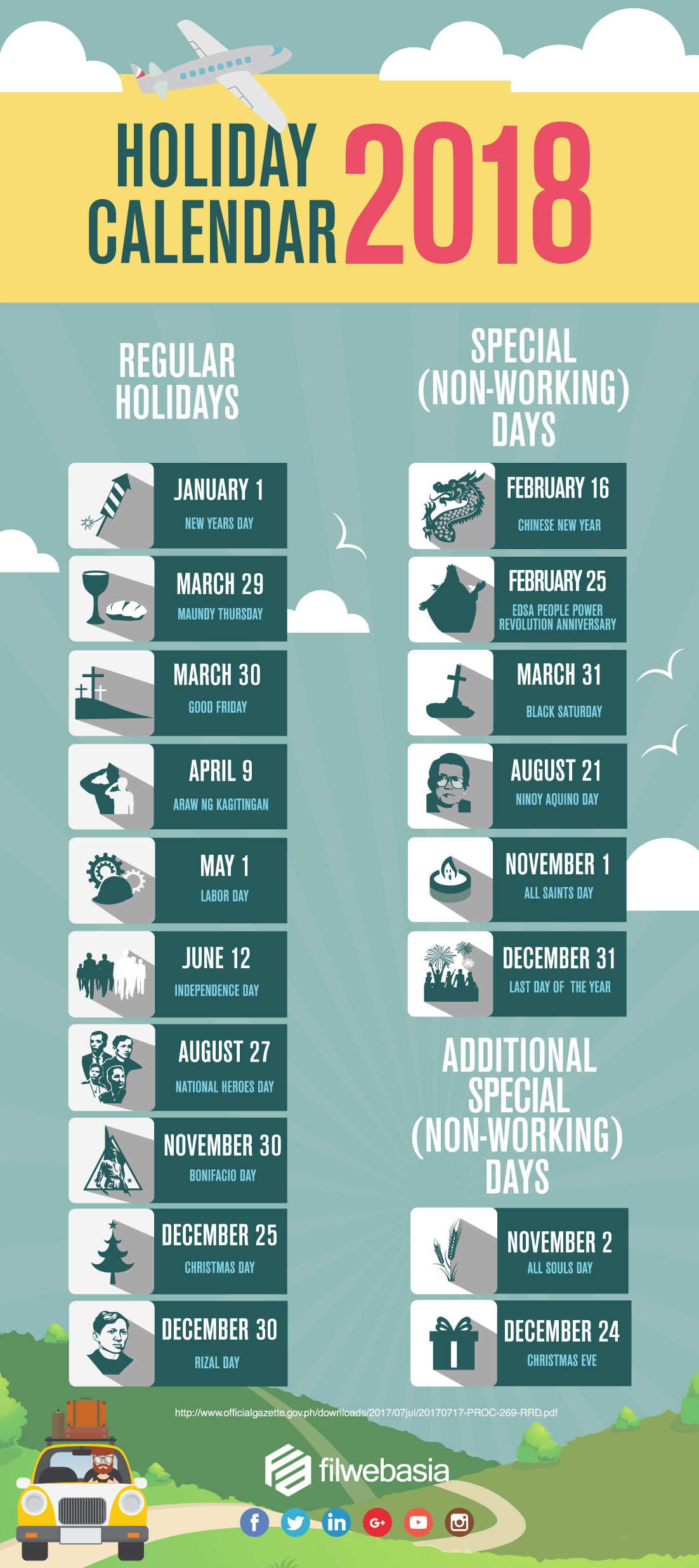 Do you want to download this infographic for future reference? Click here to get a full-size copy.