Philippine Holidays—whether regular, special working, or special non-working—are some of the dates that most Filipino workers await. While some employees use these holidays reporting for to receive additional compensation, others opt to spend time off work for leisure or rest.
On the business side of things, knowing the 2022 holidays in the Philippines helps you plan ahead. Simply put, outsourcing your tasks to the Philippines ensures your operations continue to run smoothly and uninterrupted. In fact, most BPO and KPO firms handling offshore accounts house employees that are working on holidays.
Having these said; are you already planning for your business and personal goals? Perhaps a return to sea this year isn't far off. If so, start penciling them in—mark your calendars now by taking note of the Philippine holidays this 2022.
Philippine Holidays for 2022
On October 29, 2021, the Office of the President signed a memo regarding the Philippine holidays. These include the regular holidays as well as special working and special non-working holidays in the country for 2022. Below is the list of the holidays to take note.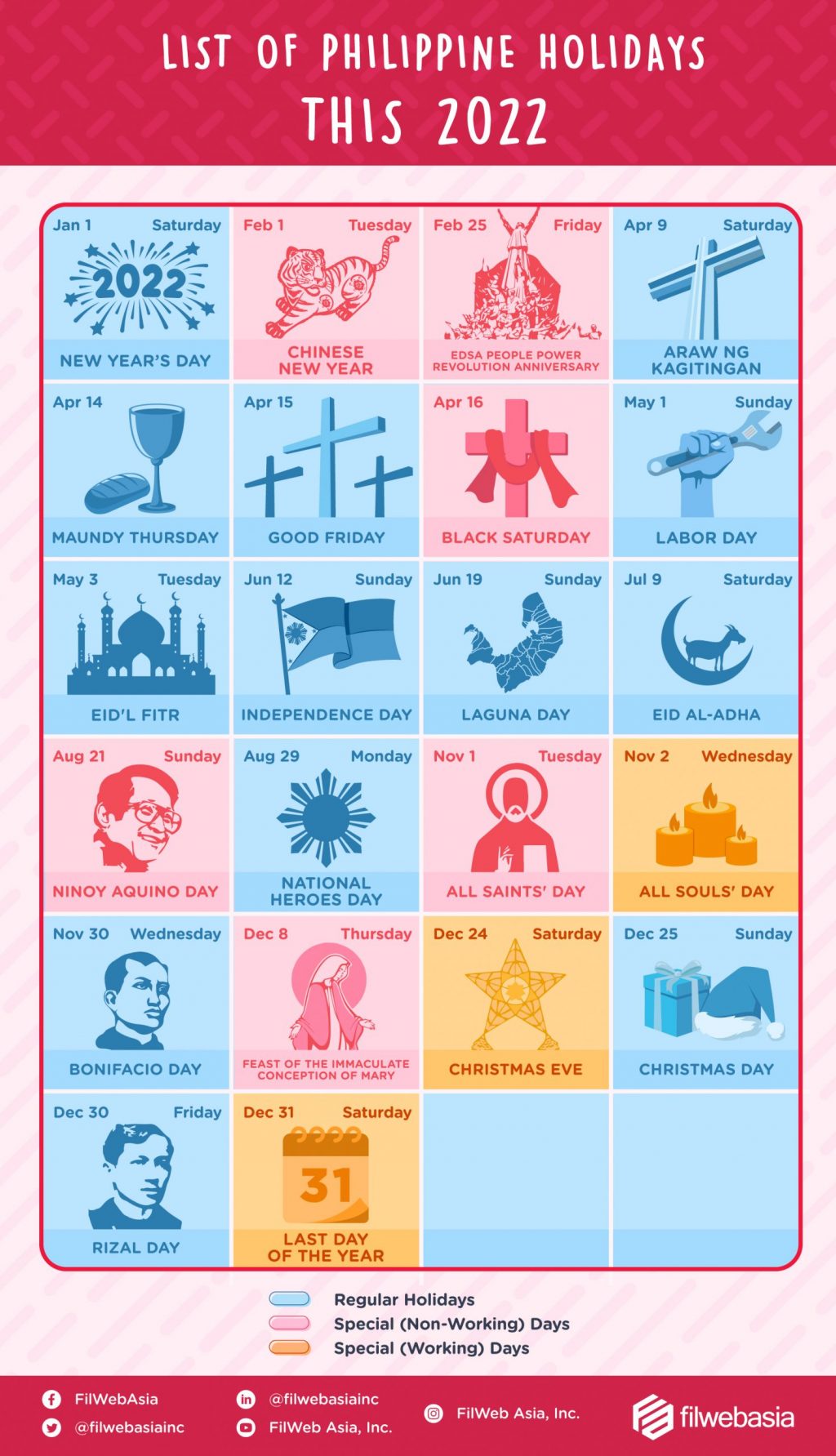 Regular Holidays
New Year's Day – January 1 (Saturday)
Araw ng Kagitingan – April 9 (Saturday)
Maundy Thursday – April 14 (Thursday)
Good Friday – April 15 (Friday)
Labor Day – May 1 (Sunday)
Eid'l Fitr – May 3 (Tuesday)
Independence Day – June 12 (Sunday)
Laguna Day – June 19 (Sunday)
Eid al-Adha – July 9 (Saturday)
National Heroes Day – August 29 (Monday)
Bonifacio Day – November 30 (Wednesday)
Christmas Day – December 25 (Sunday)
Rizal Day – December 30 (Friday)
Special Non-working Days
Chinese New Year – February 1 (Tuesday)
EDSA People Power Revolution Anniversary – February 25 (Friday)
Black Saturday – April 16 (Saturday)
Ninoy Aquino Day – August 21 (Sunday)
All Saints' Day – November 1 (Tuesday)
Feast of the Immaculate Conception of Mary – December 8 (Thursday)
Special Working Days
All Souls' Day – November 2 (Wednesday)
Christmas Eve – December 24 (Saturday)
Last Day of the Year – December 31 (Saturday)
Being familiar with the dates mentioned above comes in handy for two reasons: It helps in dealing business with FilWeb Asia, Inc., and in your scheduling of both business and personal goals.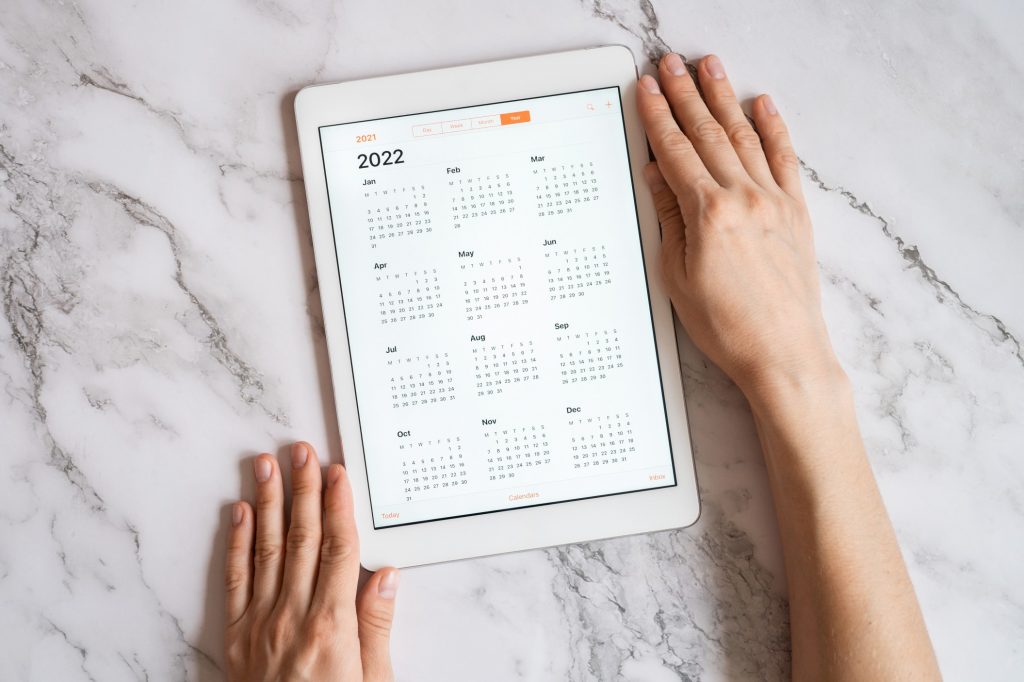 Plan Your Schedules and Goals Today
Whether you're an employee looking for the long weekends this year for your vacation or a businessperson plotting your schedule, it's important to plan early. As the prime virtual assistant company from the Philippines; FilWeb Asia, Inc. helps businesses and employees alike in attaining their goals. Check out our blogs today for more tips.