Our childhood is undeniably the most special and most unforgettable part of our existence. It never fails to make us smile when we look back at those times when we met our first playmates, first played Tumbang Preso, and earned our first scar. But nothing is sweeter than recalling our favorite childhood snacks. Sadly, some of our favorite snacks got extinct for good, but don't be upset just yet. Prepare your inner child because these popular 90s kids snacks are still available and will give you a taste of pure nostalgia.
1. Mik-Mik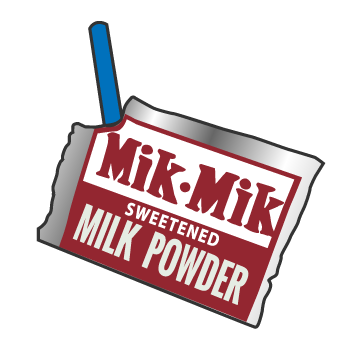 This best-selling childhood snack has the reputation of choking children with powdery goodness. It's a powdered milk snack, which texture and taste almost resemble confectionery sugar. The traditional way of eating it is through a small plastic straw. Careful though, as it can literally make you "cough" with delight.
2. Peter's Butterball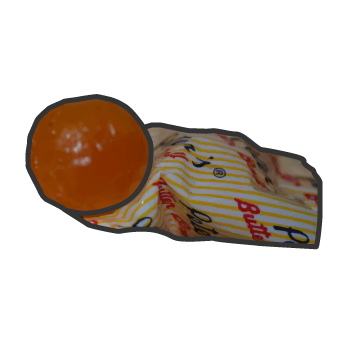 This luscious, buttery candy is perhaps the reason why we grew up thinking butter is better than margarine. Peter's Butterball candy is just few of the many popular '90s kids snacks that even our parents love!
3. Hawhaw Milk Candy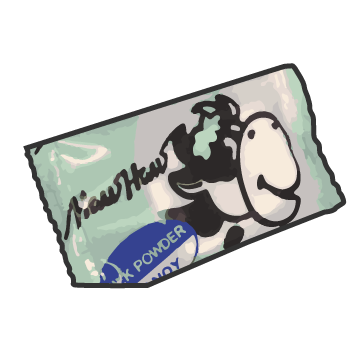 You can still savor the mildly sweet and milky taste of Hawhaw Milk Candy whether you suck or chew it. I remember when my mom used to buy a handful of this snack as an alternative to Mik-Mik, because she was too afraid I might choke on it again.
4. Potchi Strawberry Cream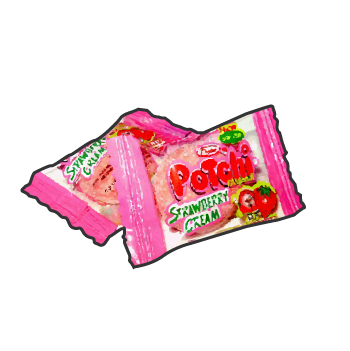 If you think this tiny cutie patootie of a candy is not enough to satisfy your hunger, then you may want to reconsider your thoughts. Don't underestimate Potchi Strawberry Cream candy, because it's not only popular for its looks. Try it to experience a party of strawberries, sugar, and cream in your mouth!
5. Pritos Ring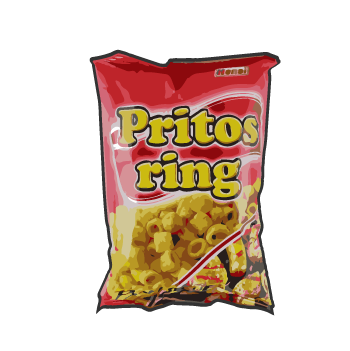 People may have forgotten Pritos Ring, but (believe it or not) it never left the stands. Many '90s kids would agree that this snack tastes best when you wear the crispy rings on your fingers before eating them. If you did the same thing, bet you also felt like a rich person or alahera with this sitsirya.
6. Cigarette Candies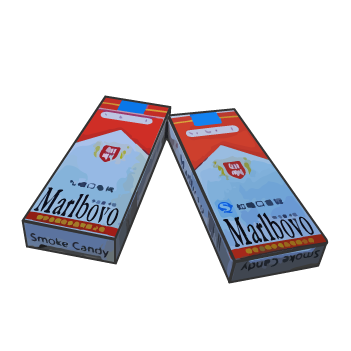 Despite its popularity among young boys, this cigarette candy is now a cringe-worthy snack because of its cool concept. Totoys who cherished and role-played with this candy thought they were astig. Mars, pauwiin mo na si Junjun. Baka macurious pa 'yan sa totoong yosi.
7. Knick Knacks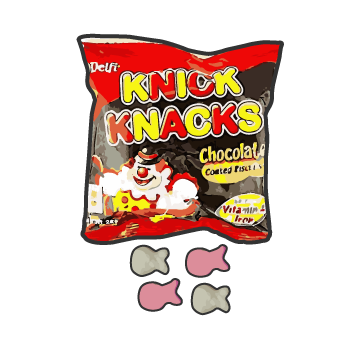 This popular 90s snack will make you want to fish all day and every day. Back then, it only had two flavors: chocolate and milk. Now, you can enjoy them in strawberry and double chocolate flavors, too!
8. Iced Gems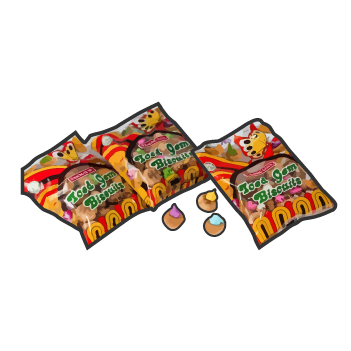 Notorious for its adorable pastel-colored icing, Iced Gems is among the popular '90s kids snacks that are still available in the market today. Back in my lutu-lutuan days with my friends, this was our favorite snack to use in our tea party. It suited the tiny plastic tea cups perfectly well!
9. Star Fruit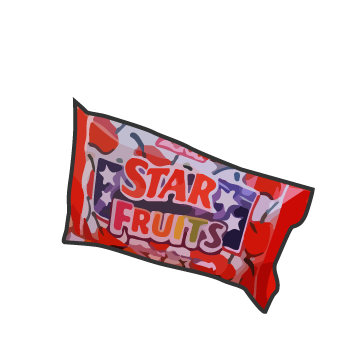 If rich kids bought Sugus, Starburst, and Skittles when they craved for something fruity during the '90s, we, average kiddos, went to Sari-Sari stores to buy Star Fruit (or sometimes, Fruitos). This chewy fruit candy comes in cherry, lemon, and orange flavors.
10. Cherry Ball Gum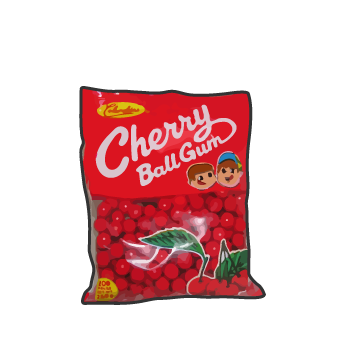 Ah, the classic Cherry Ball Gum! If you think you made a weird red lipstick out of this gum, don't worry, we did that, too! What made it one of the most hyped snacks of the 90s was its affordable price. Just imagine buying one small plastic bag for just 5 to 10 pesos!
Life was really that simple when you were younger, unlike to day where you get spooked by a lot of things. Nevertheless, did we miss some popular 90s kids snacks from your childhood?  Name them for us! You may share it, too, with your fellow foodies so you may relive your juvenile years together.