Buwan ng Wika is not just a national event in schools where students perform folk dances, bring out their inner Balagtas, or mimic Ryan Cayabyab in composing Kundiman. It is also a significant occasion to commemorate our colorful and unique cultural traditions that make every Filipino proud and distinct.
In celebration of the said event, FilWeb Asia's Career Development Department, headed by its Department Manager, Ms. Anne Michelle Peregrina, held a small competition where each team performed the country's most colorful and most popular folk dances. Ms. Rea Labayo and Ms. Czarina Barba from the Admin Department, as well as Ms. Joanne Gonzales from the Digital Content and Marketing (DCM) Department were among the panel of judges. They determined the winning teams based on the following criteria:
Choreography, Style, Creativity, and Originality – 50%
Performance, Sequence, and Message – 30%
Costume – 10%
Audience Impact – 10%
Total: 100%
1st Performers: 1st Group of Proofreaders -Cariñosa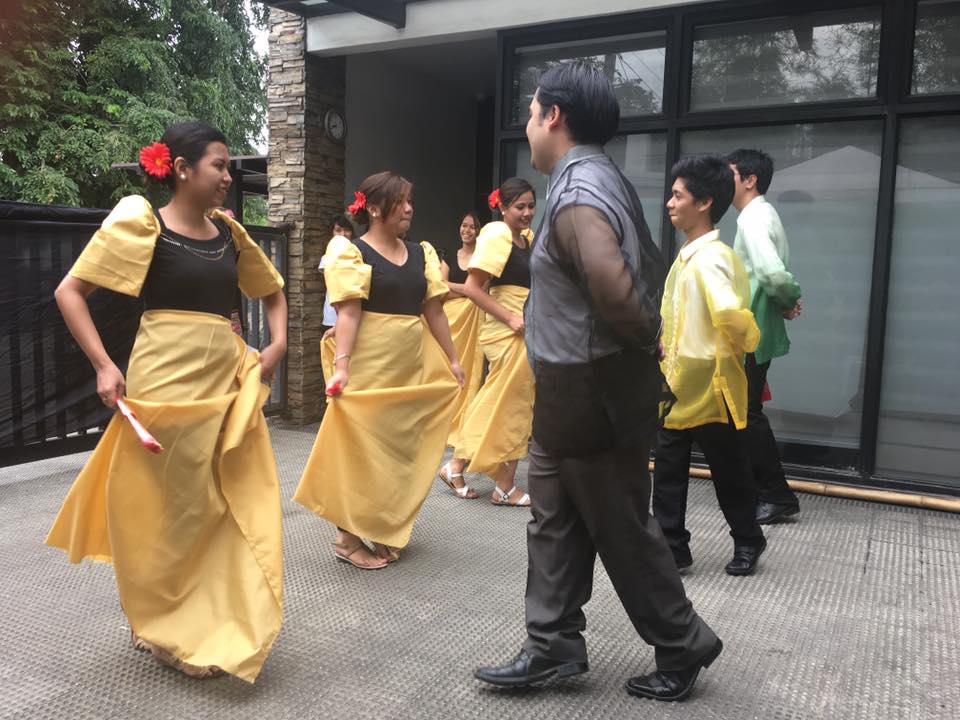 Cariñosa is a Filipino folk dance of Hispanic origin. The word "cariñosa" means "the affectionate one" in Spanish. This courtship dance portrays acts of flirtation between a man and a woman performing steps resembling hide-and-seek movements. The woman holds a handkerchief or a fan.
2nd Performers: 1st Group of Writers – Tinikling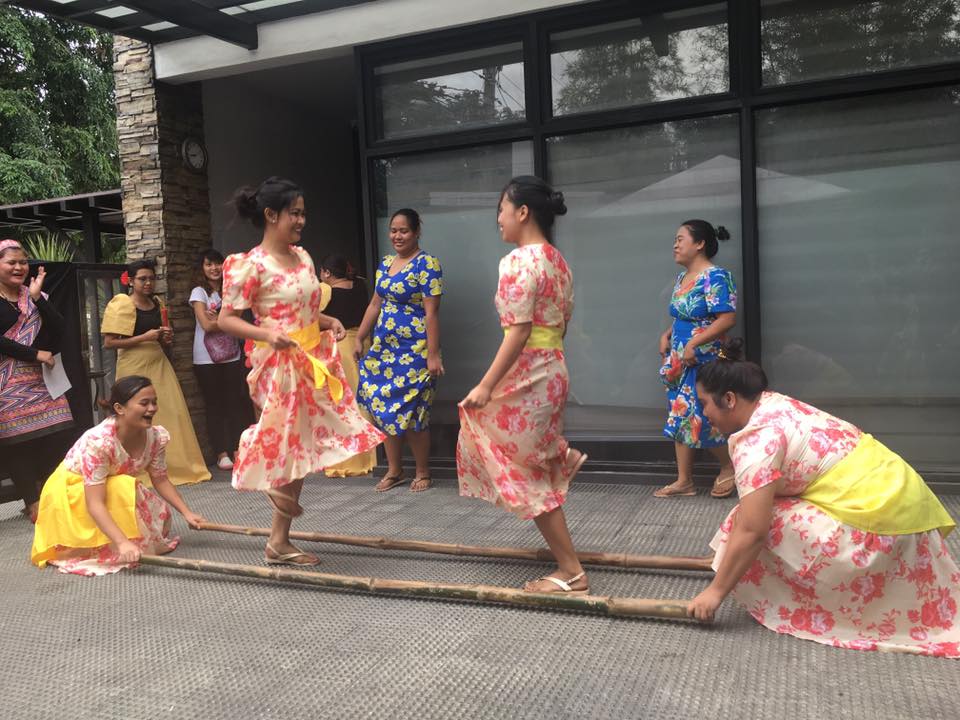 Tinikling is a traditional Philippine folk dance, which originated during the Spanish colonial era. This dance involves two people beating, sliding, and tapping bamboo poles against each other and on the ground, in coordination with one or more dancers who step over and in between the poles.
3rd Performers: 2nd Group of Writers – Ifugao Dance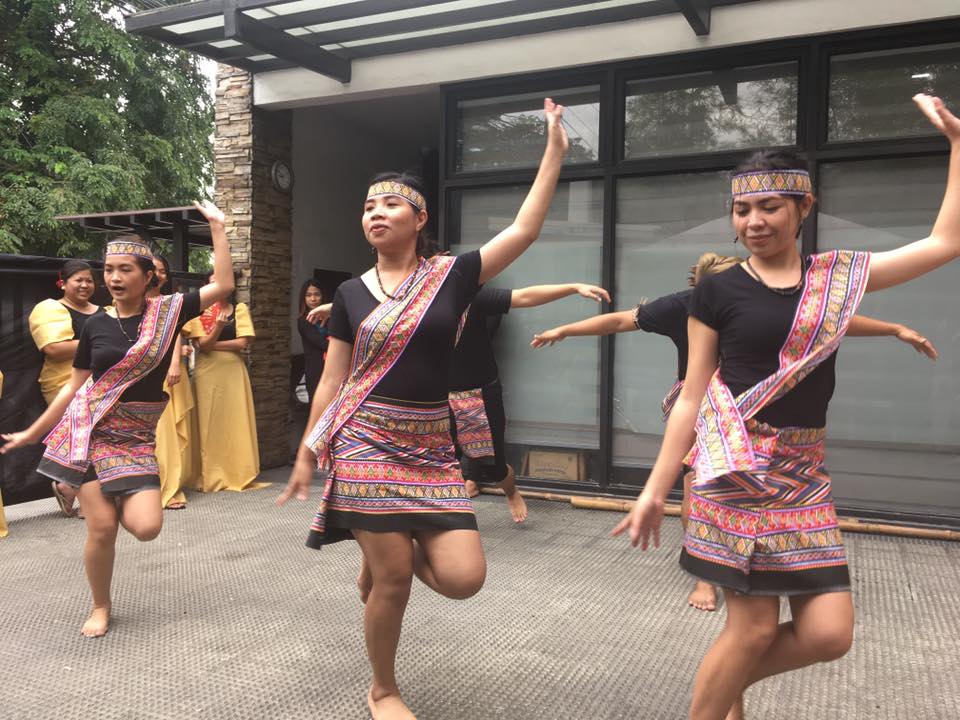 Many dances originate from the Ifugaos: Banga, Bendayan, Lumangen, Manmanok, Ragsaksakan, Salip, Tarektek, and Salisid. These dances depict its tribe's rituals as they celebrate their daily life, good harvest, courtship, health, peace, war, and other symbols of living.
4th Performers: Support Group – Pandanggo sa Ilaw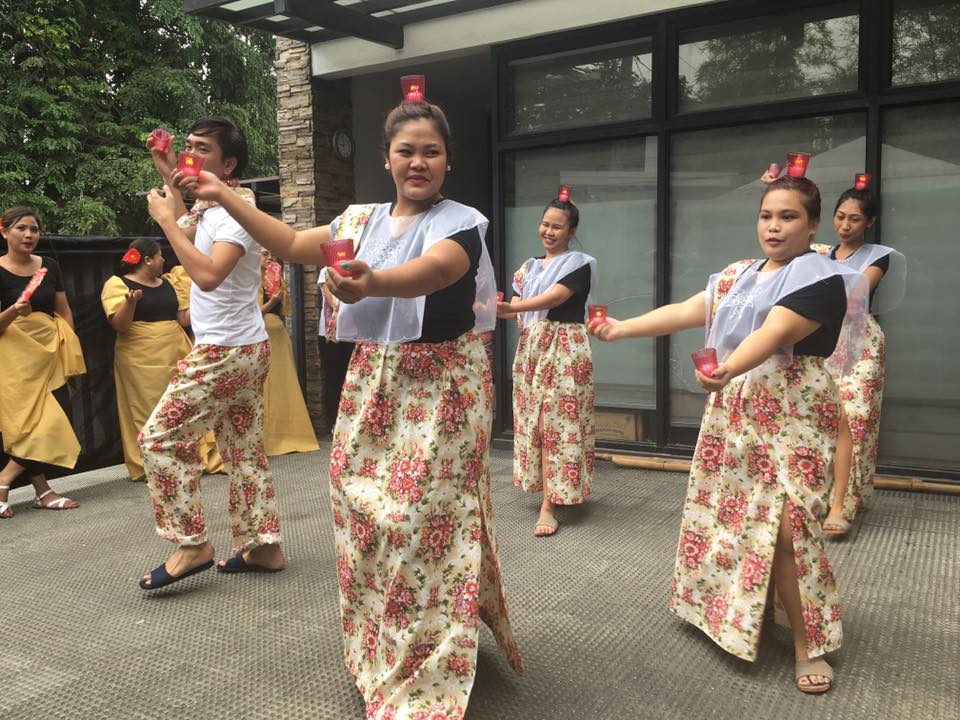 Pandanggo sa Ilaw is a famous Philippine folk dance, which commenced in Mindoro. The word "pandanggo" is from the Spanish "fandango," a dance in 3/4 time. The phrase "sa ilaw," on the other hand, refers to the three oil lamps that a dancer has to balance: one on the head, and one on the back of each hand.
5th Performers: 3rd Group of Writers – Interpretative Dance of Katutubong Awit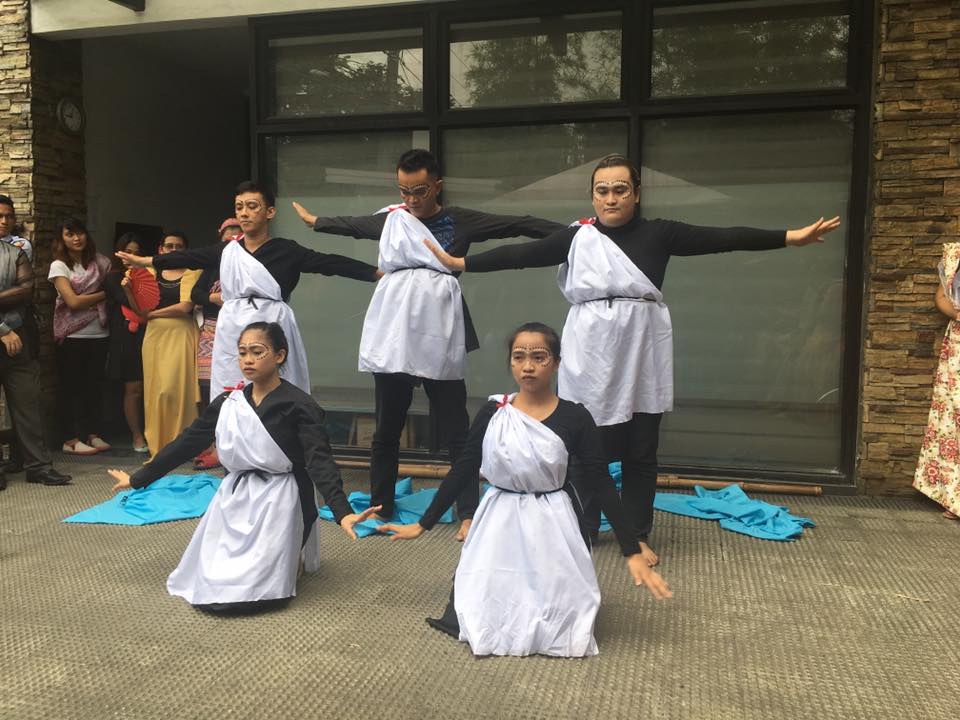 Folk songs and OPM patriotic songs are popularly used in an interpretative dance. Most of such performances depict the destruction of nature caused by humans' abusive ways or the story of how our country has suffered and was freed from the foreign invaders.
6th Performers: 2nd Group of Proofreaders – Pantomina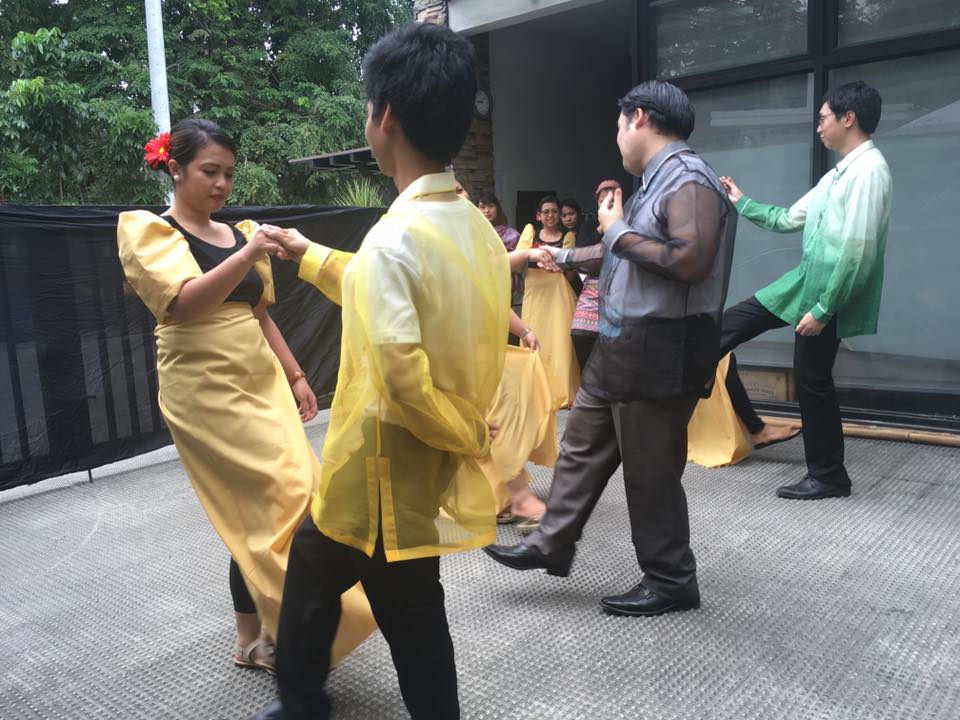 Pantomina is a widely popular dance in Catanduanes. The word itself comes from the Spanish word, Pantomime, which includes movements imitating the courtship of the rooster and the hen.
7th Performers: 4th Group of Writers – Itik-Itik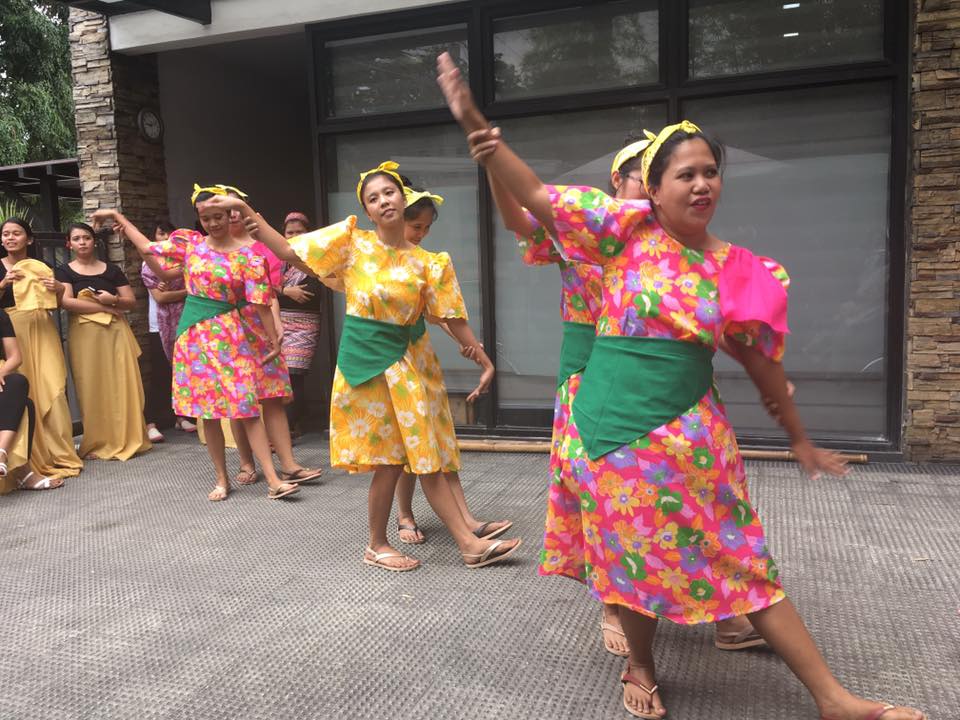 Itik-itik is a mimetic Philippine folk dance that stemmed from Cantilan, Surigao Sur. This dance composed of a pair, imitating the arm and foot movements of a duck.
The Winners
After the serious deliberation of the panel of judges, Ms. Anne Michelle Peregrina announced the winners as follows:
Besides the announcement of winners, Ma'am Michelle also recognized the following top performers of the department for the 2nd quarter of 2017: